How the Oh She Glows Blogger Beats Pregnancy Cravings
BY: Katie Cortese |
Apr 22, 2014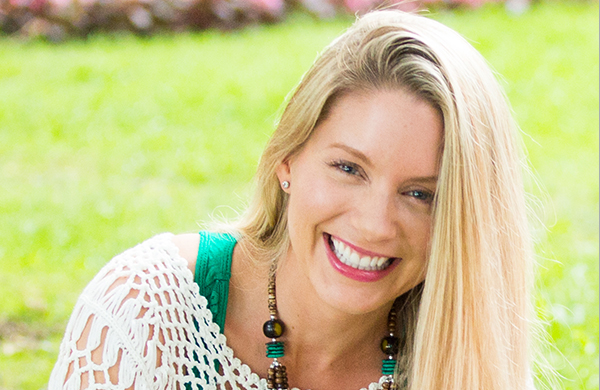 After years of struggling with an eating disorder, Angela Liddon purged her pantry of processed foods and taught herself how to cook healthy, vegan meals from scratch. She recorded her adventures in the kitchen on a blog,
Oh She Glows
, which took off almost overnight five years ago. Since then, the Canadian blogger's recipes have made their way into kitchens across North America and beyond, and her blog garners 6 million page views each month. Liddon recently sautéed, baked, and blended her way through more than 100 recipes for her new cookbook,
The Oh She Glows Cookbook
.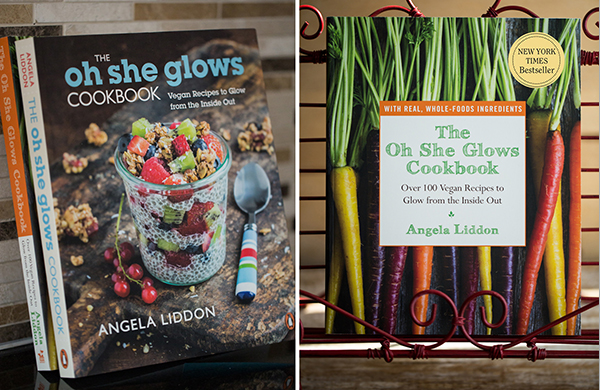 Published in March 2014, it's filled with her own vibrant food photography (another self-taught hobby). Now a
New York Times best-selling author
, Liddon is already busy with her next project: a baby. The expectant mother dished to us about her new book, which foods she craves the most right now, and her top recipe picks to help women beat pregnancy cravings.
GROUPON: How did you choose the recipes for your cookbook? Did you create any new ones specifically for the book, or print popular ones from your blog?
ANGELA LIDDON: For the cookbook recipes, I included around 25 reader favorites from my blog. I tested these recipes and revamped them to be even better, and I re-shot all of the photos. In addition, I also created around 75 completely new recipes for the book. I tested all of the recipes in the book multiple times (I also had a team of recipe testers!), and I shot all the food photography (over 100 photographs) and did all the food/prop styling. It was a huge undertaking, but I couldn't be happier with the finished product.
G: Your blog is superpopular. In fact, many of your recipes have been recreated in my own kitchen. When and why did you start your blog?
AL: That is so great to hear! I started my blog on October 31, 2008. At the time, I was working full-time as a researcher, and I felt unfulfilled with my career. I knew deep down that I made the wrong decision career-wise, but I just thought it was too late to change after getting my master's degree and spending countless years in school. So I started my blog as a hobby and a distraction. To be honest, I didn't think I would stick with my blog for more than a couple weeks! Boy, was I wrong. I initially wrote about my recovery from an eating disorder and my journey to health. Over the past few years my love for recipe creation and food photography (another recent passion) has taken over, and now I focus more on sharing healthy recipes with stories of my life mixed in. I now have over 500 recipes on my blog and a hot-off-the-press cookbook. It's been quite an amazing journey, and I'm so grateful to be able to live out my passions each day!
G: Congratulations on your pregnancy! When is the Oh She Glows baby due to make an appearance?
AL: Thank you! We are so excited. The little bambino is due September 22, 2014. Time is already flying!
G: What are some of your pregnancy cravings? Any superweird food combination cravings?
AL: My cravings haven't been too intense (yet), but I have been craving these foods on and off: sauerkraut, pineapple, salt and vinegar chips, cashew cheese kale chips, dill pickles, frozen sweet cherries, apples, chana masala (the spicier the better!), fruit leather or gummy bears, bananas, superpowered chia bread with coconut oil, hummus, and popsicles. My cravings come and go. I'll be hooked on a certain food for a few days and then I want nothing to do with it! Sometimes I'll just blurt out some random food craving to my husband and he'll just laugh. It's usually at night right before bed and by the morning it's gone!
G: Are you eating differently or taking any supplements while pregnant?
AL: A few months before getting pregnant, I started taking a whole-foods prenatal supplement called Baby & Me. It was one of the only prenatal supplements I found that's made with whole foods instead of synthetic vitamins. I'm also taking B12 (since it's not found naturally in a vegan diet), iron, probiotics, algae-based DHA oil, and calcium-fortified dark chocolate (the best kind of supplement!). Aside from supplements, I'm trying to eat healthy and balanced, paying particular attention to getting enough protein (around 70 grams per day). I do this by eating a lot of beans, legumes, whole grains (like quinoa), nuts/seeds, and organic tofu and tempeh.
G: What are some of your top recipes for women to sate their pregnancy cravings?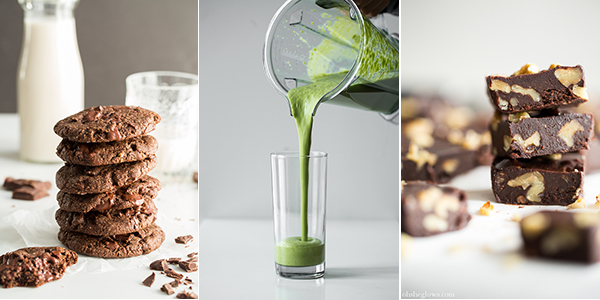 AL: If you crave something sweet:
Seductive Raw Chocolate Walnut Fudge
If you crave something salty:
Salt & Vinegar Chickpeas
If you crave something super healthy:
Green Warrior Protein Smoothie
Wild card recipe to enjoy anytime:
One Bowl Double Chocolate Chunk Cookies
If you crave something spicy: Quick and Easy Chana Masala (see below)
---
Recipe for Quick and Easy Chana Masala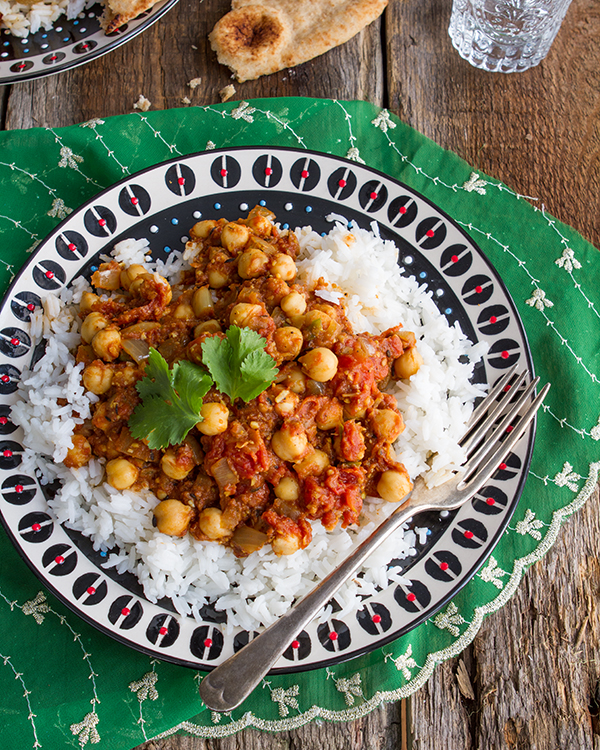 Liddons shares this recipe from
The Oh She Glows Cookbook
for you to cook at home. She suggests that prepping all the ingredients greatly speeds up the cooking process.
What you need:
* 1 tbsp. (15 mL) coconut oil or olive oil * 1 1/2 tsp. (7 mL) cumin seeds * 1 yellow onion, diced * 1 tbsp. (15 mL) minced fresh garlic * 1 tbsp. (15 mL) minced peeled fresh ginger * 1 green serrano chili pepper, seeded, if preferred, and minced * 1 1/2 tsp. (7 mL) garam masala * 1 1/2 tsp. (7 mL) ground coriander * 1/2 tsp. (2 mL) ground turmeric * 3/4 tsp. (4 mL) fine-grain sea salt, plus more as needed * 1/4 tsp. (1 mL) cayenne pepper (optional) * 1 28 oz. (793 g) can whole peeled or diced tomatoes, with their juices * 1 28 oz. (793 g) can chickpeas or 3 cups (750 mL) cooked chickpeas, drained and rinsed * 1 cup (250 mL) dry/uncooked basmati rice, for serving * Fresh lemon juice, for serving * Fresh cilantro, chopped, for serving
Serves 4
Prep time: 15–20 minutes Cook time: 20 minutes
gluten-free, nut-free, soy-free, sugar-free, grain-free option
1. In a large wok or saucepan, heat the oil over medium heat. When a drop of water sizzles upon hitting the pan, reduce the heat to medium-low and add the cumin seeds. Stir and toast the seeds for a minute or two until golden and fragrant, watching carefully to avoid burning. 2. Raise the heat to medium and stir in the onion, garlic, ginger, and serrano. Cook for a few minutes or so, then stir in the garam masala, coriander, turmeric, salt, and cayenne (if using), and cook for 2 minutes more. 3. Add the whole peeled tomatoes and their juices and break them apart with a wooden spoon (skip if using diced tomatoes). You can leave some chunks of tomato for texture. 4. Raise the heat to medium-high and add the chickpeas. Bring the mixture to a simmer and cook for 10 minutes or longer to allow the flavors to develop. 5. Serve over cooked basmati rice, if desired, and garnish with a squeeze of fresh lemon juice and some chopped cilantro just before serving.
Tips:
To thicken the tomato gravy, add a ladle of the curry into a mini processor and process until almost smooth. Stir this back into the curry to thicken. For a grain-free option, serve the chana masala atop a baked potato.
Photo credit: Angela Liddon; Recipe reprinted by arrangement with Avery, a member of Penguin Group (USA) LLC, A Penguin Random House Company. Copyright © Glo Bakery Corporation, 2014.
BY: Katie Cortese
Guide Staff Writer
Friend to animals and craft brews.