How to Eat Vegetarian on Tour with Chicago Band Oshwa
BY: Jasmine Feldmann |
Oct 15, 2013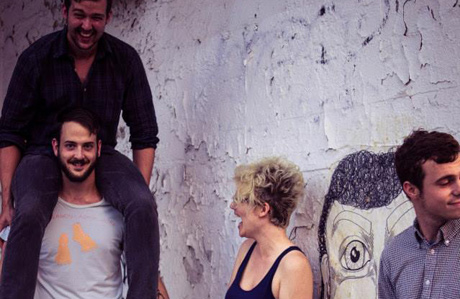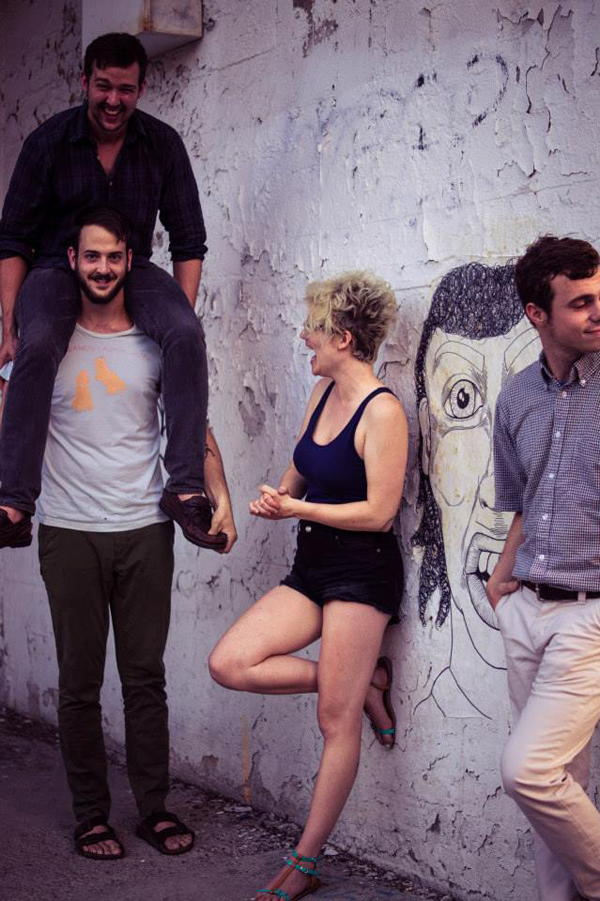 For 18 days late this summer, Chicago band
Oshwa
hit the road, touring on their new album,
Chamomile Crush
.
AV Club
said of the record: "The interplay between vocalists Alicia Walter and Michael Mac locks in early, as they dance delicately atop the tightly-wound instrumentation, never losing sight of where they're heading." Though just starting out as a touring band, Oshwa's sound is somehow both unfamiliar and catchy, which helped them self-book gigs for their first big tour of the US and Canada. They were excited. And they were prepared for a few extra challenges on the road. Because even though their van may have held the familiar smells of sweat, dirt, and rock and roll, there was one scent missing: meaty fast food. On the road, Alicia and Mike decided to stick to their guns and eat vegetarian. While their choice not to eat meat was easy in metropolises such as Chicago and New York, throughout small-town America, they had to cobble together calories at gas stations, grocery stores, and cookouts. They were both sure of their convictions, but after two weeks on the road, would they be able to stare down another meal of just granola bars and Pringles? This would be their first time in a van for more than a few days, and it would be a first true test of their vegetarian grit. The tour started off with just a giant bag of nuts and a dozen banana muffins. That's all the pair brought with them as they left city limits. "I brought a bunch of nuts," Mike said, "which supplemented me throughout the entire tour. Whenever I was hungry, I could eat that." Though most gas-station fare included only mysterious hot dogs on rollers and Slim Jims, there were a few staples they could count on. "I think I ate a lot of granola bars with pretzels," Alicia said. "We both ate
a lot
of peanut butter." The first bump in the road came three days into their trip. Though the pair had brought a cooler and ice pack for keeping perishables fresh in the August heat, they lost it at their third gig (or it left to start a solo career). "Because we couldn't keep many perishable goods," Alicia said, "we couldn't do basic things like make a salad. We were eating things like carrots and radishes, but you can't just bring kale. Sometimes I felt like it was getting repetitive, cause you couldn't just throw things together." This left them with only three options: grocery stores, the kindness of venue-supplied food, or vegetarian-friendly fast food (read: guacamole subs and super-size french fries). Venues were hit or miss. They met other bands on tour who were also vegetarians, so when they all cooked together at a house show, their diet was no big deal. And while some venues did offer spreads of food, not all had enough vegetarian-friendly options. This was the case at a party with only pork sandwiches. "That was the only time I was bothered," Alicia said, "because we had to leave right away and we didn't have time to eat food. The only thing that we could eat was a cupcake, which was really disappointing. Mike grabbed an extra soda to make up for it because he was mad." So with one meal a day coming from show hospitality, the other meal usually came from small-town grocery stores. Even though they were without a cooler, they could still stock up for the day. "I always got cheese, fruits, yogurt. Simple stuff you wouldn't need to prepare," Alicia said. For Mike, even semi-perishable prepared items could make a quick meal. "I found myself going to grocery stores to buy a lot of potato salad," he said. "I bought that like five or six times, and made sandwiches out of it." And oddly enough, the pair found this to be the best system, since it forced them to eat healthier by stocking up on fresh food every day. "I read this article before we left about this girl complaining how every time she went on tour, she gained weight," said Alicia. "But I actually lost weight by just eating smart. We ran into a band that had somehow won free Taco Bell for a year, and all we could think was how unsustainable that was. Eating out too often isn't that great."
You can check out Oshwa's fresh-food glow and jazz-inflected rock at Phantom Phest at Quenchers (2401 N. Western Ave.) on October 26, 2013, at 10 p.m. Listen to their music here.
Photo: © PHMPhotos
BY: Jasmine Feldmann
Guide Staff Writer
Jasmine is a small-town Iowa girl makin' it in the biggish city. She loves thrifted dresses, pretending to be Mata Hari, Halloween, making her own extra-greasy lotions, sensible shoes, picnics in cemeteries, jet-setting around the world in coach class, and finding ways to incorporate more chilis into her life.