I Was a Teenage Perfume Addict
BY: Favin the Maven |
Mar 31, 2014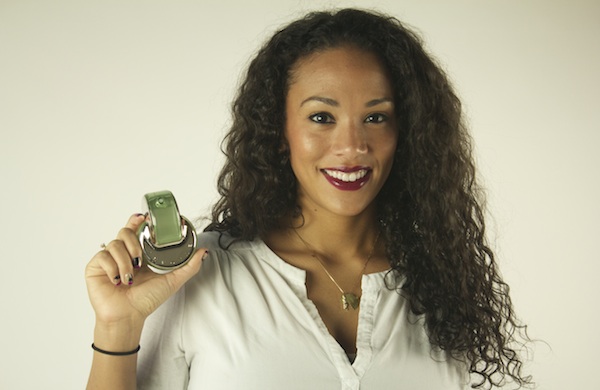 I spent a solid 10 years drenched in Tommy Girl and Davidoff Cool Water. It got so bad, my own own dad wouldn't sit next to me.
I don't wear perfume every day, but when I do, I usually wear
Bulgari Omnia Green Jade
. I got it as a Christmas gift and fell in love with it. It smells earthy—not like BO and sand, just a little musky—and comes in a figure-eight-shaped bottle that looks cute on my bathroom shelf. Overall, my perfume and I have a pretty casual, healthy relationship. Growing up, though, my relationship with perfume was
far
from casual. It was borderline obsessive. I discovered perfume, and all other beauty products, when I was 10 years old. That was the age I started hanging out with my neighbors, Amy and Katie, and they knew
everything
about beauty and style. Or at least I thought they did. My mom was kind of a hippie, and her favorite style trick was wearing Birkenstocks. In reality, Amy, Katie, and I had no idea what we were doing. We were all under age 13 and thought it was completely acceptable to cover ourselves in Cool Water, a men's cologne. It might sound silly now, but that first, sweet dalliance was actually the start of something real—for a decade after that, perfume and I were locked in an epic love story. A one-sided love story, because perfume doesn't have feelings. Here's how it went.
My Unrequited Crush Phase: Davidoff Cool Water, age 10
Why I liked it:
My crush at the time—who wore Cool Water—didn't like me back. So I decided to smell like him.
What it smelled like:
The ocean. I had seen the ocean probably twice in my life, but all the Cool Water ads usually showed some glistening man writhing around on some rocks. By the ocean. How could an ad lie?
How I put it on:
Before I bought my own bottle, Amy, Katie, and I all tried it on by sneaking into their dad's bathroom and stealing his. Then we would run away and watch a movie together, probably
The Chipmunk Adventure
. We knew how to party.
My Brand Loyalty Phase: Tommy Girl, age 14
Why I liked it:
Once, in middle school, a basketball player made fun of me in front of a
crowd
of people for "cross-dressing," which (to him) meant wearing more than one brand at one time. I was superembarrassed and decided I had to change my life and pledge loyalty to one brand exclusively, right down to my perfume. That brand was Tommy Hilfiger. (I loved Tommy so much that even though I was a size 7.5, I had Tommy sneakers in a size 10 because I couldn't wait for shoes even
close
to my size to come in.)
What it smelled like:
Flowers. All the flowers in the world.
How I put it on:
Excessively. I didn't ever want to not smell it, which meant I lived inside a Pig-Pen–like cloud of Tommy Girl. A lot of people stared (and coughed uncontrollably), but I thought it was because they were jealous.
My "Fresh, Bright Scent" Phase: Ralph by Ralph Lauren, age 15
Why I liked it:
I thought this perfume smelled like the summertime, and I loved that, even though summer in Arizona mostly smells like people sweating.
What it smelled like:
Summertime, apparently. I also was starting to use "perfume terms" in my head, even though I didn't know what they meant, so I thought it also smelled "fresh" and "bright." I still don't know if I was right—maybe?
How I put it on:
Excessively for a few years until my dad cracked. One night at a family dinner, we were sitting next to each other and he said, "I can't take it anymore. You will move seats or you will shower."
My I Dream of Jeannie Phase: Curious by Britney Spears, age 18
Why I liked it:
I love Britney Spears, and I always will. The woman has done it all. She's worn underwear over her pants and—more relevant to this article—put out perfume in a supercute bottle. It was an
I Dream of Jeannie
–style, ultracurvy one with an old-fashioned tasseled pump.
What it smelled like:
Girly and fruity. I don't totally remember, but there's also a chance there was glitter in it.
How I put it on:
Hesitantly. Ever since my dad's minor breakdown, I had tried to scale back, but I felt like I couldn't get enough out of the pump unless I pumped a lot. So I was still overdoing it, but it was the
pump
's fault.
My Perfumed Shower Curtain Phase: Unforgivable by Sean John, age 20
Why I liked it:
I thought that wearing men's cologne made me a cool rule breaker. Unforgivable came in a women's version, too, in a bottle that looked like a rose. I did
not
purchase that one. I was all about the squat brown men's bottle.
What it smelled like:
Vin Diesel in a well-cut suit, smoldering.
How I put it on:
At full throttle. I put it on myself. I put it on my pillows. I put it on my shower curtain. It was the last gasp of my perfume mania, though. After Unforgivable, I started buying lighter scents and applying them on with a lighter touch. Nowadays, I can't smell my own perfume, and it's funny to me that I used to be so obsessed. But what can I say? I was young and in love.
Photo: Mae Rice, Groupon
BY: Favin the Maven
For me, both beauty and fashion need to be accessible and not intimidating. I love a great deal and a good DIY beauty treatment. I pride myself on trying new trends, being open minded and getting a great treatment without breaking the bank. In the name of beauty I will try anything once.