I Went to Meyvn's Grand Opening Just to See What People Would Wear
BY: Jonathon Schaff |
May 2, 2014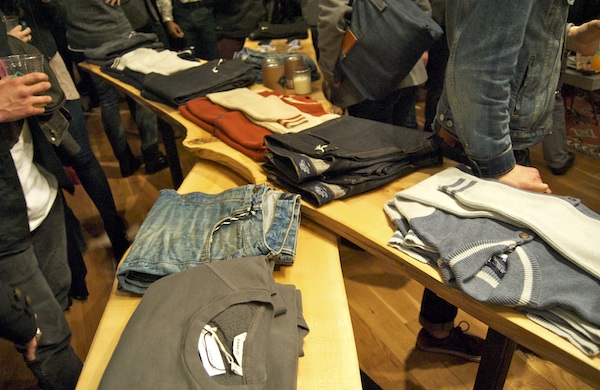 Last night marked the grand opening reception of
Meyvn
(2627 N. Kedzie Ave.), an upscale menswear store pinched between
Longman & Eagle
and the Logan Square roundabout. The shop's spare, wood-everywhere aesthetic allows its international inventory to shine. Cobalt blue Dutch windbreakers share the space with antique Japanese textiles and French-made cable-knit varsity sweaters—it might all be a bit overwhelming if the store weren't so wonderfully curated. I stopped by, camera in hand, to grab some snapshots of what was sure to be a stylish welcome wagon. The crowd did not disappoint.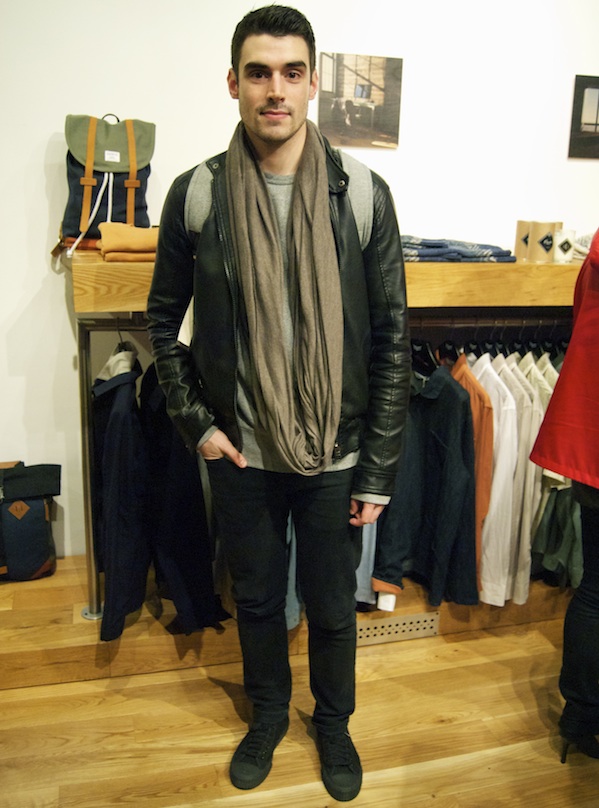 Joe Anhalt, 24, web marketer
Some people double-loop their infinity scarves, but Joe shows off the true grandeur of infinity. He lets his looping scarf hang low, a taupe river coursing through the hardscrabble gray and slate country of his ensemble.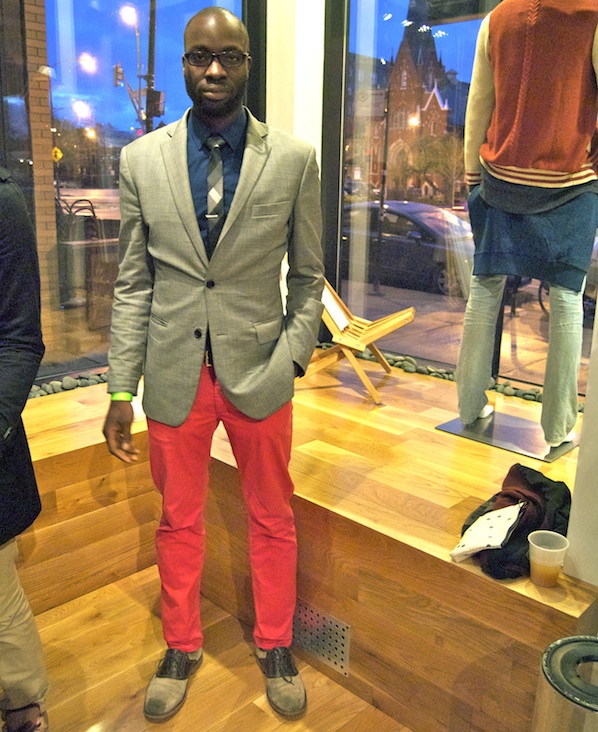 Taiwo Oladipo, 28, sports agent
Unlike actual salmon, salmon-colored apparel doesn't need to swim upstream. Or something. What I'm trying to say is, Taiwo is wearing salmon-colored pants. They really pop next to his mixed-textile boots.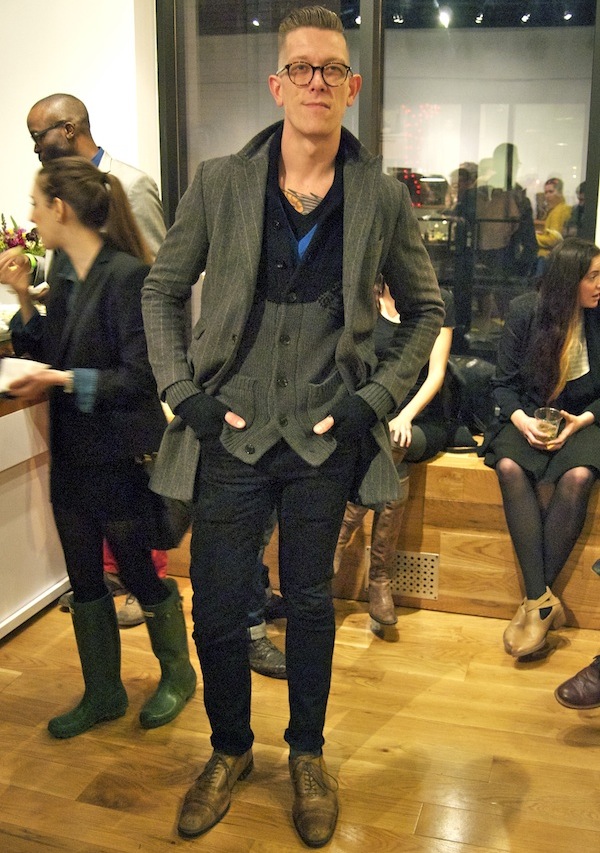 Ryan Beshel, 31, fashion and media personality
The lapels on Ryan's coat, worn over his two-toned cardigan, create the illusion of a three-piece suit. It's a stellar not-so-formal formal look for a tall guy, especially with wingtips.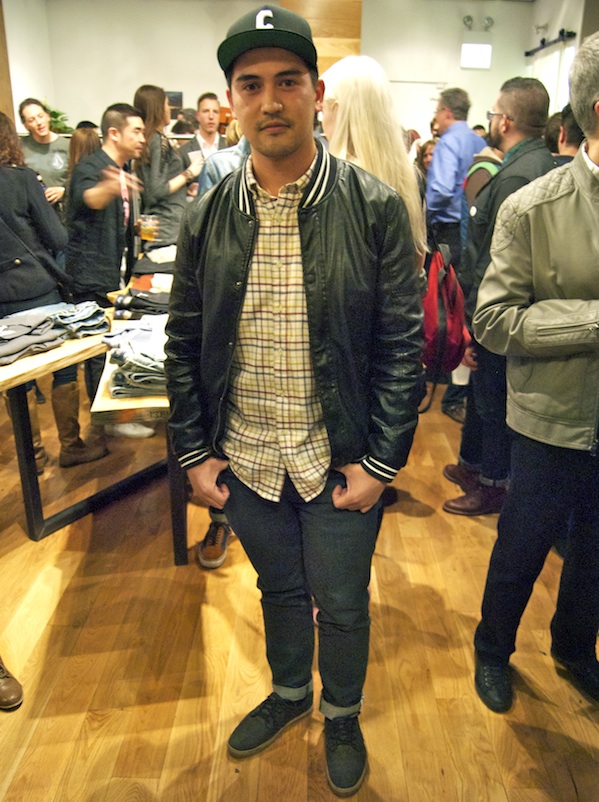 Justin Rodriguez, 26, menswear designer
I'm a straight-billed hat guy myself. It works like a charm here in tandem with the leather letterman jacket. An untucked oxford balances out the jock vibe.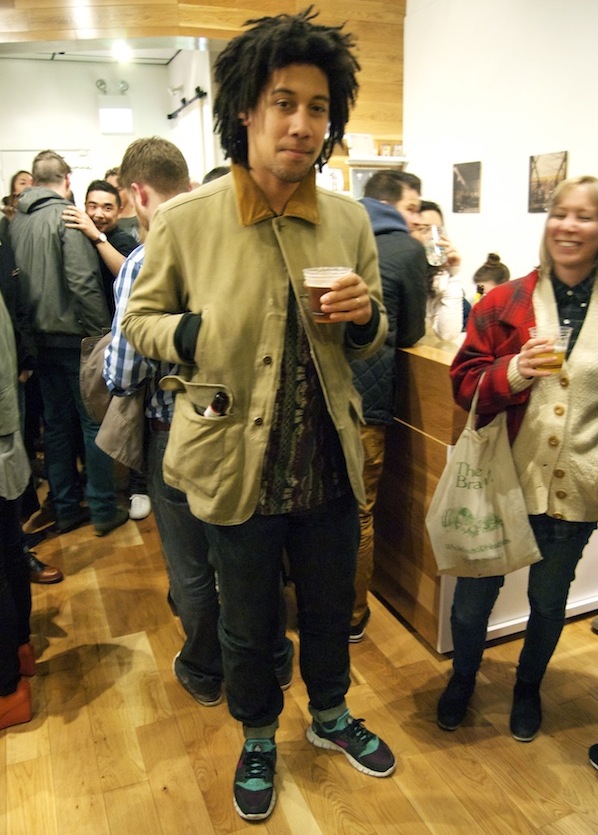 Luke Morrison, 29, visual-effects artist
The lone clasped top coat button that lets his Cosby sweater show through. His throwback, laser-tag-approved '90s tennies. The backup bottle of beer in his pocket (because two is better than one). The details make this outfit.
Photos: Jonathon Schaff, Groupon
BY: Jonathon Schaff
Guide Staff Writer
Jonathon is a Chicago-based writer and dancer. Follow him @jonschaff.