Ice Balloons Bring a Heavy Dose of Brooklyn to the Bottle
BY: Collin Brennan |
Feb 27, 2014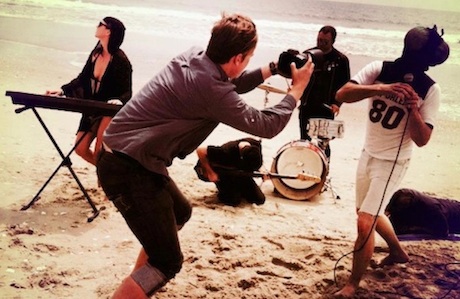 Members of TV on the Radio and Samiam join forces in Brooklyn's Ice Balloons, who bring their fuzzed-out garage to the Empty Bottle's Free Monday.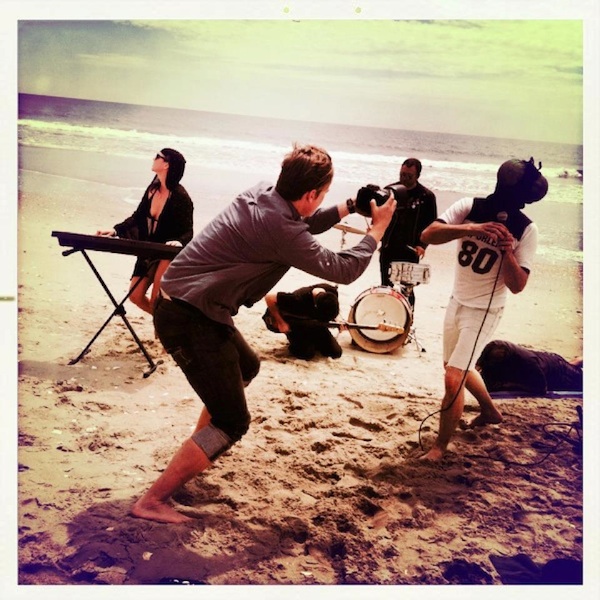 Head over to the
Bandcamp page
for Brooklyn's Ice Balloons, and you'll be greeted with an image of a cobra playing the saxophone. Sure, the album art for the band's self-titled debut is straight out of Photoshop 101, but just listen to the tracks. You'll probably agree that a cobra playing the saxophone is a damn good metaphor for what you're hearing. There's definitely something melodic (maybe even sweet) about Ice Balloons, but their songs twist and coil to create something far weirder than a traditional pop framework would allow. The fuzzed-out bass, heavily synthesized vocals, and punishing drums create a terrifying trifecta that pulls the listener in while causing her to take a few steps back and avoid any sudden movements. At the center of the band's all-consuming gyre is Kyp Malone, best known as the singer and guitarist for indie-rock darlings TV on the Radio. Malone relies more on feeling than on formal technique, and it shows in the meandering, psychedelic textures of songs like "Bridge of Total Freedom." Add Sean Kennerly of Samiam and a few members of Wild Yak to the mix, and we're dealing with a legitimate supergroup here. The Empty Bottle's doing everybody in Chicago a favor by hosting the band on one of its Free Mondays—and tacking on a Kyp Malone solo set, for good measure.
(Monday, March 10, at 9 p.m. Free admission.)
Listen to the album:
Photo courtesy of the band's Facebook page.
BY: Collin Brennan
Guide Staff Writer
Collin is a senior editor and a staff writer for Consequence of Sound. He self-publishes zines and moderates writing workshops for The Chicago Publishers Resource Center (CHI PRC).