If You Don't Know About Dax Riggs, Read This List. It's For Your Own Good.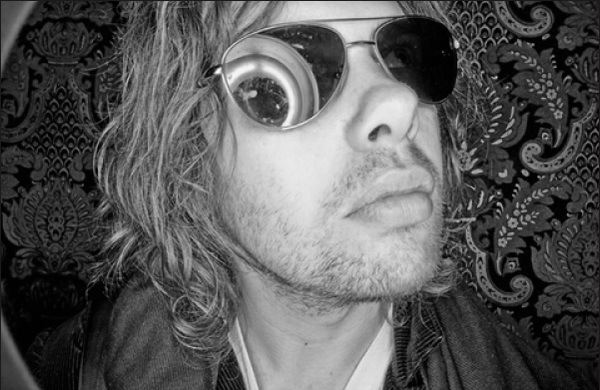 Dax Riggs, "Louisiana's own dark star and Orpheus of the underground," has a devoted following that includes fellow rule-breaker Henry Rollins. It's time to get him on your radar.
"For those who are fans of Dax and his work, nothing more needs to be said," Henry Rollins recently wrote in a column for
LA Weekly
, "but there are a lot of people who have not yet had the good fortune of checking out this very considerable force. This is a situation that should taken care of immediately." We thought we'd do our part. Here's your remedy—four of the many reasons you should check Dax out when he comes to Beat Kitchen on April 5.
1. He's got a knack for epic song titles and band names.
"Let Me Be Your Cigarette." "See You All in Hell or New Orleans." "You Were Born to be my Gallows." "Gravedirt on my Blue Suede Shoes." "Say Goodnight to the World." All of the above songs can be found on one album. Just one. Most artists can't approach such dizzying, mind-bending heights over the course of a career. And that's not even counting "Barefoot in the Dark" from
If This is Hell Then I'm Lucky
, "Demon Tied to a Chair in my Brain" from
We Sing of Only Blood or Love
, or the names of Dax's two previous bands, Acid Bath and Deadboy & the Elephantmen.
2. His sound is a big, eclectic genre gumbo that starts fights between music bloggers.
Dax's roots are in the Southern extreme-metal scene (Acid Bath was a trailblazing sludge-metal outfit), and you can feel that scene's influence lurking in the basement of his solo records. Still, it's hard to pin down what wavelength he's on now. As Dave Good of the
San Diego Reader
put it, "I still hear the sonic equivalent of clogged arteries in his music: fat, caloric guitar distortion, almost no soloing, tribal drumming, and deathly themes." But don't expect a tooth-rattling assault of sound—Dax Riggs tunes walk a dark and meandering path, strolling through blues, roots rock, glam, and honky-tonk on the way to something entirely their own. And just try to name it. The task has brought others to literary fisticuffs. "For me, Dax is redefining blues music," wrote Rollins. Good disagreed: "Really, Henry? Blues? I think not." We feel it's our moral responsibility to show Good this video before he starts something he doesn't want to finish:
3. That voice!
George Frye of avant-pop outfit Not Blood, Paint said that Dax has "[a] voice that bellows from the belly of the earth." It's an apt description. Part rock-and-roll yawp, part bluesy howl, and even part Bowie, this is a voice with real meat on it. This is the voice of Charon, summoning you to the river's edge. It's a melody carried on the wind across a swamp at midnight. Dax is Pan, a wild god galloping through the graveyard with a handle of whiskey and a grin. He's the troubadour in the haunted house, the torch singer in the underworld lounge. Frye put it in simpler terms: "He's a gem."
4. He's really good.
Go ahead, listen. He's great.
Dax Riggs will be at Beat Kitchen on Saturday, April 5, at 10 p.m. Tickets are $12 and can be purchased here.