I'll Take Two Vintage "Playboys" and a Motorcycle, Please
BY: Jonathon Schaff |
Apr 29, 2014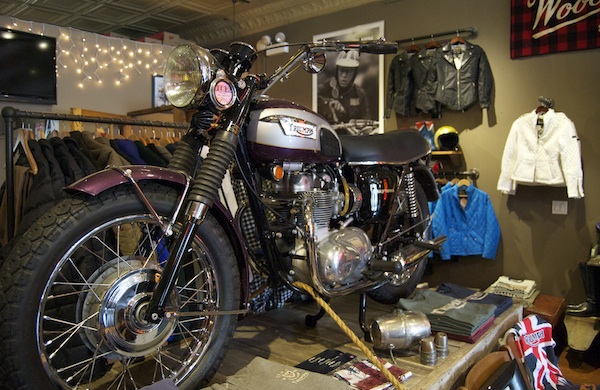 If you're going to bill your store as a "purveyor of cool," you better be ready to back it up. There are worse ways to do so than putting a Triumph motorcycle front and center. The bike—from the same maker of Steve McQueen's beloved model from
The Great Escape
—is the first thing I noticed upon entering
Isle of Man
(3856 N. Lincoln Ave.), an oasis of intrigue in Chicago's otherwise humdrum Northcenter neighborhood. But it's not even the store's most prominent nod to motorcycle culture. That would be its name, a reference to the infamous Isle of Man Tourist Trophy race—the one whose mountainside course claimed the lives of 19 riders during its '60s heyday. The biker references convey the store's affection for vintage cool, but then again so do the clothes. Tables are neatly stacked with American and British menswear from such heritage brands as Red Wing, Woolrich, and Barbour, another McQueen favorite.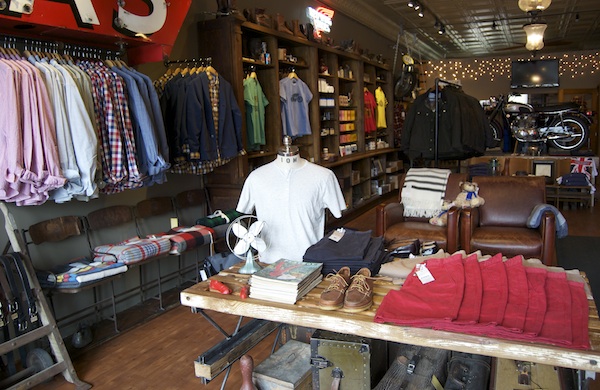 What keeps these brands relevant today? "It's history," said Cat Pham, the store's general manager and assistant creative director. "It gives more meaning to an item that you own. It's not uncommon for people to come in here and remember how, growing up, their grandfathers and fathers all wore Woolrich, all wore Red Wing. These are workwear brands." The staff should know workwear. In the back of the store, beyond the Triumphs, Ducatis, and occasional Vespas, is a full workshop, where employees make the store's own furniture and display tables. "We're all craftsmen," Cat said. "If we need a table we can build it ourselves." One front display table stands on metal legs made from ceiling beams that once propped up the roof of the
Field Museum
. "People can buy the tables and shelves if they want. We just make more." Given the store's emphasis on menswear—not to mention its fondness for macho symbols—perhaps it's surprising that Isle of Man's primary demographic is women. "Girlfriends and moms and wives … come in here and are like, 'This reeks of man, and I would really like my man to be like this,'" Cat said. I was curious what Isle of Man had in store for the spring, so I asked Cat what to expect. "It would be awesome if it got warmer!" she laughed. "This spring is very preppy. That's another kind of Americana. You think about Ralph Lauren and Tommy Hilfiger. … We tend to be a little bit edgier, but it's fun to see an edgier version of prep." Cat added that this year's color palette will lean on navies, blues, and indigos. I had one more question for Cat: if she had to single out only five must-have items from the store, what would she choose? Here are her picks: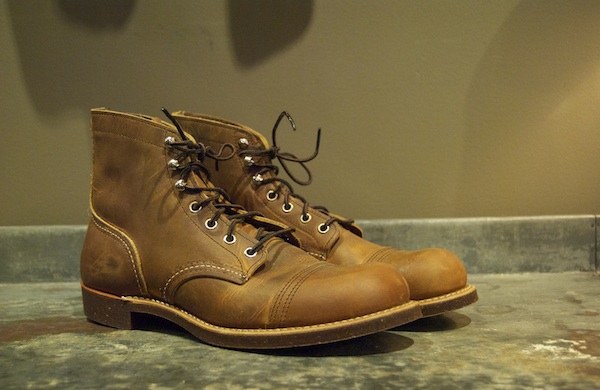 1. Red Wing Iron Rangers ($300)
Named for the tough-as-nails ironworkers who wore them in Minnesota's Mesabi Iron Range, these rugged boots are guaranteed to get the better of a Chicago winter. Plus, they're stylish enough to wear with denim. "These are, hands down, everybody here's favorite Red Wings," Cat said. "We can't even keep them in stock."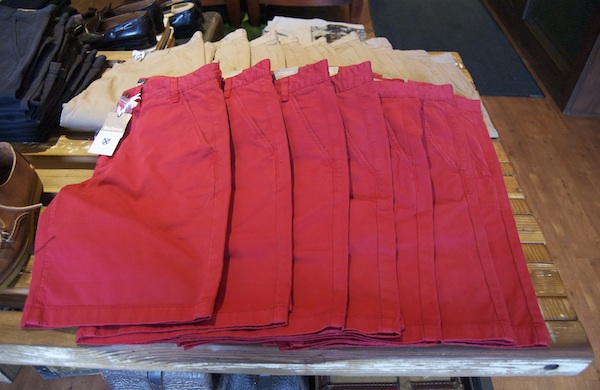 2. Barbour Euston shorts ($119)
These chili-red shorts are emblematic of Barbour's expansion into new areas of clothing. The color will draw attention from afar, but up close you'll notice intricate stitching and an embroidered Barbour logo.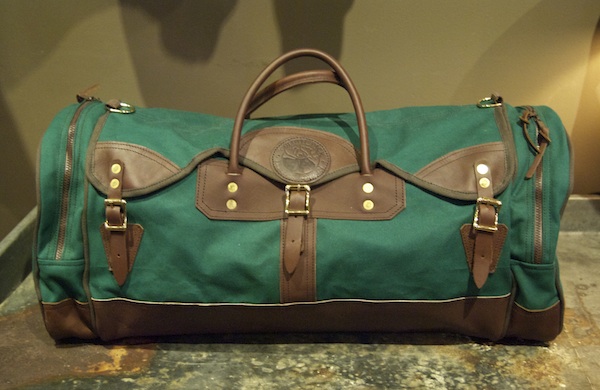 3. Duluth Pack weekender ($425)
This leather and canvas bag, handmade in America by a 130-year-old company, is the definition of heritage durability and craftsmanship. "They made this one specifically for us," said Cat, flipping the bag around to reveal the custom embroidery work.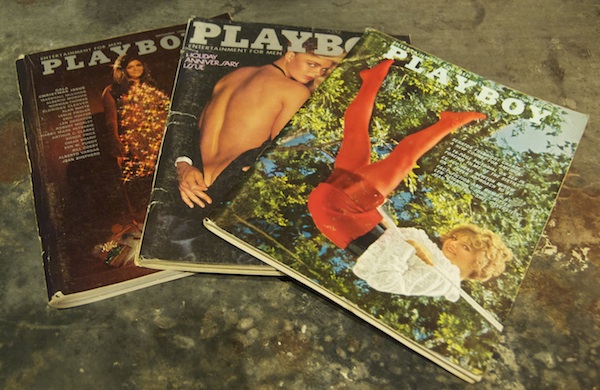 4. Vintage Playboy magazines ($7)
Spanning the whole of the '60s and '70s, Isle of Man's collection of
Playboy
s provides a window into the magazine's golden age. "It's funny—people pick them up and they're like, 'Oh my gosh, they're actually full of articles!'" Cat recommended grabbing one as a stocking stuffer or getting a guy the issue that came out the month he was born.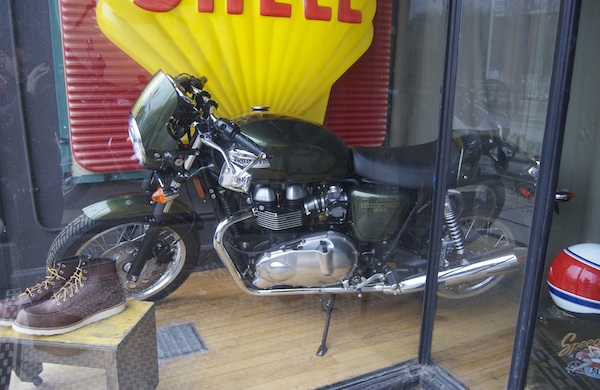 5. 2014 Triumph Thruxton (price available upon request)
This sleek bike is the grown-up equivalent of a puppy in a window: it warrants pressing your face against the Isle of Man glass. Like the rest of the store's aesthetic, the Thruxton is modeled on a retro vibe. It channels the British "café racer" culture of the '60s, when bikers would dart between coffeehouses on twin-engine, home-built bikes.
Photo: Jon Schaff, Groupon