Inside the Photogenic Home of Two Pro Photographers
BY: Emily Donelan |
Jun 26, 2014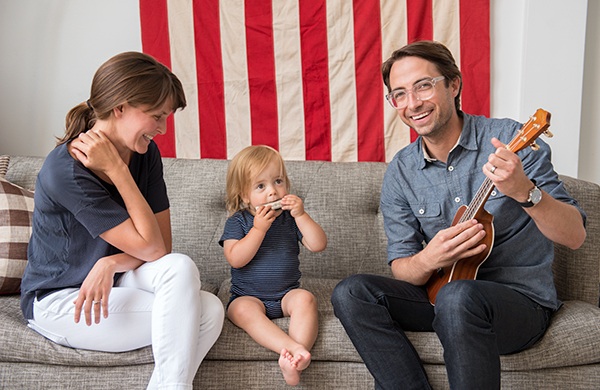 You might guess the minimalist look of Stevi and Matt Savage's home was born out of necessity. After all, when you live and work in the same space, as the photographers did until recently, it pays to cut down on clutter. But the clean and airy character of the loft-like Lakeview apartment isn't just the result of practicality. It also jibes with the aesthetic of
averyhouse
, the couple's wedding and portrait studio: simple and neat, dotted with natural elements, yet somehow still imbued with whimsy.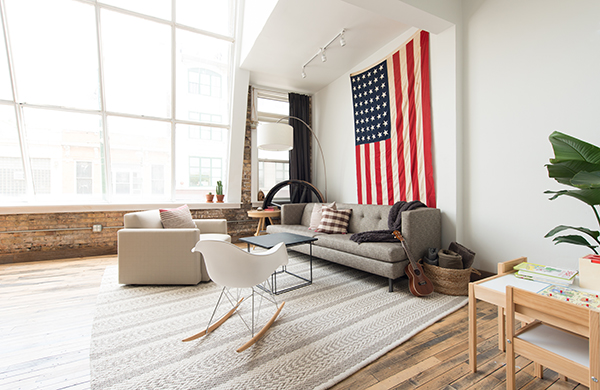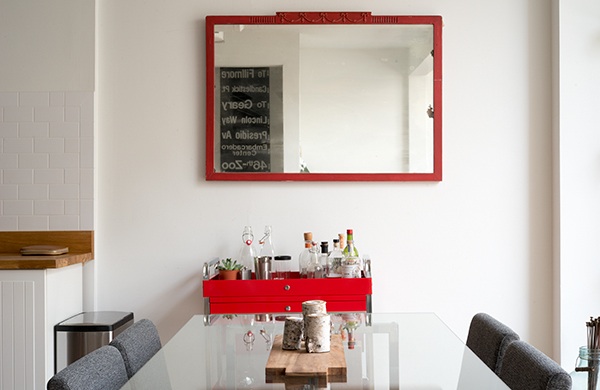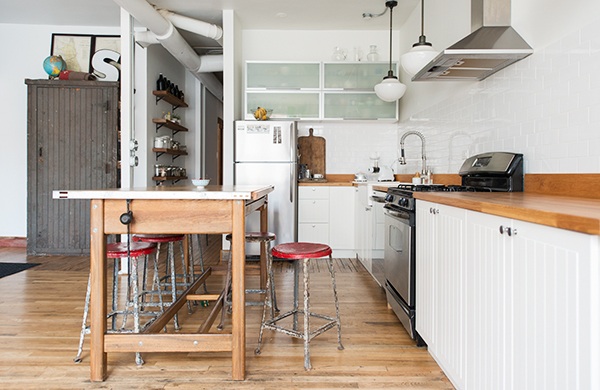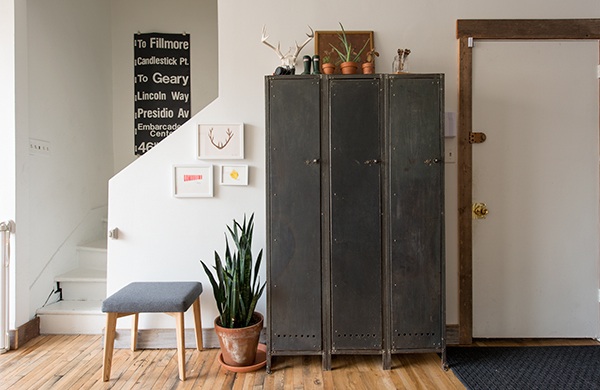 Sunlight floods the open-concept space where Stevi, Matt, and their son, Rhodes, spend most of their time. The space is broken up into four sections: living room, dining room, kitchen, and mudroom (each pictured above). Neutral furnishings, beautifully patinaed hardwood floors, and bright red accent pieces help tie all the spaces together.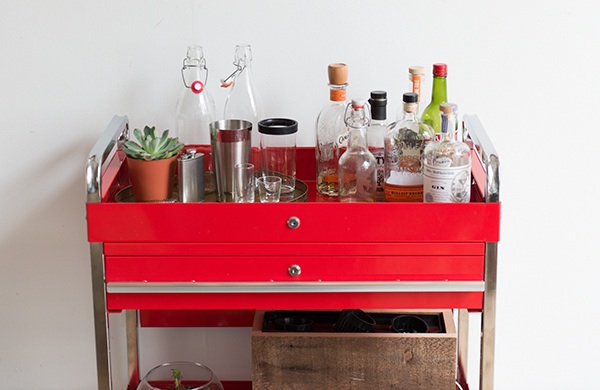 Though Stevi says the pops of red were coincidental, the couple is usually deliberate about how they decorate. She says they're drawn to "flexible" pieces, particularly ones they can move out of the way to make room for a photo shoot. (Even though they've moved the business to a studio nearby, the couple still does a fair amount of shooting in their home.) For instance, the vintage 48-star flag behind the couch is easy enough to pull aside when they need a large white backdrop, and the dining-room table quickly disassembles to free up more floor space. The preference for flexibility extends to items with multiple uses: the cherry-red auto-shop cart currently acting as a bar was Rhodes's diaper-changing station in another life and has been used on countless shoots to hold laptops, batteries, lights, and lenses.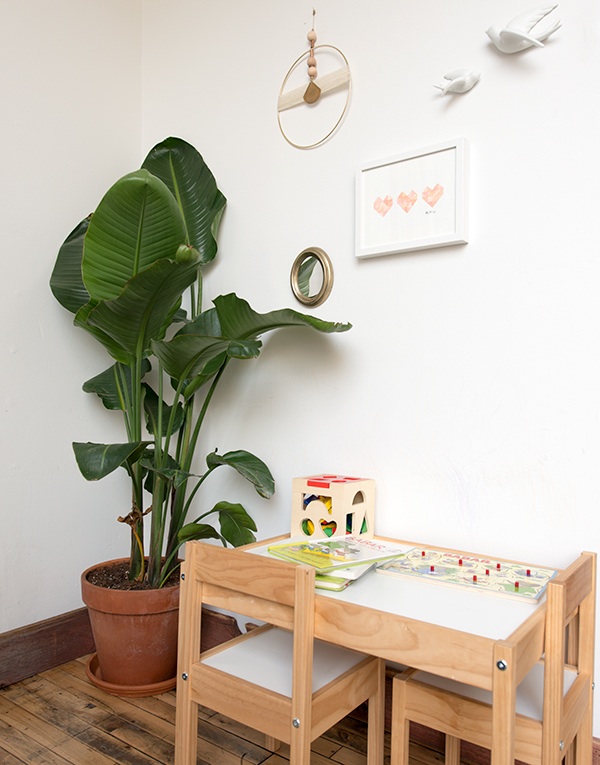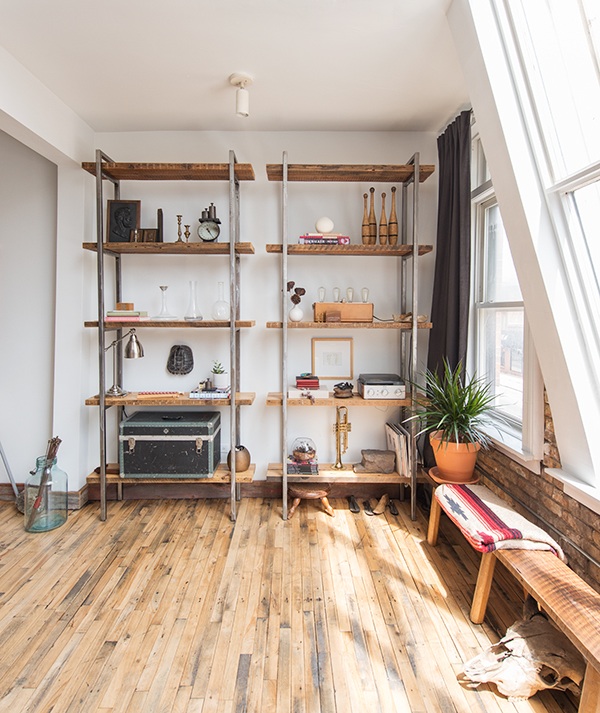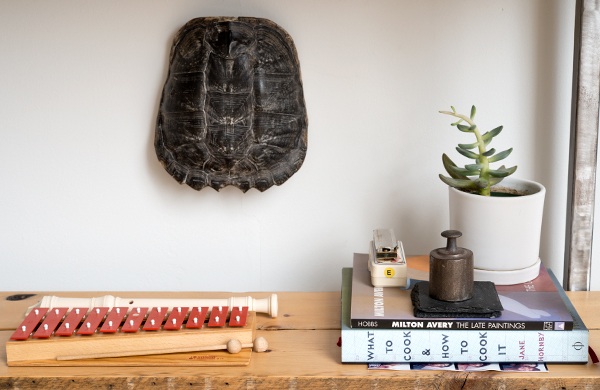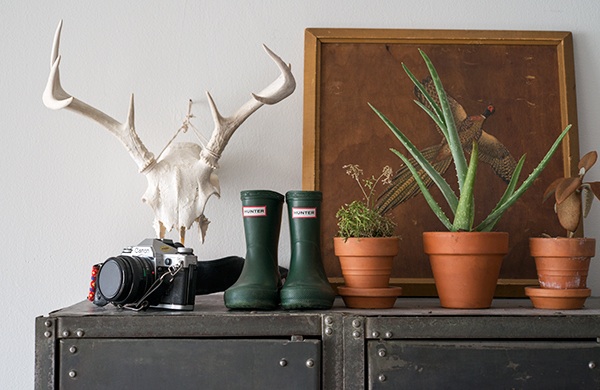 At times it seems just about everything here could be used during a photo shoot, if only as props: a tall fiddle leaf plant, a textured tortoise shell, a bright red glockenspiel, tiny green Hunter boots. Sometimes it works the other way, too, and photo-shoot props become part of the home decor. Matt once used a canvas backdrop from a
bird-themed averyhouse wedding shoot
to make a jamboree tent—a nod to his Boy Scout days—for Rhodes's playroom in the attic.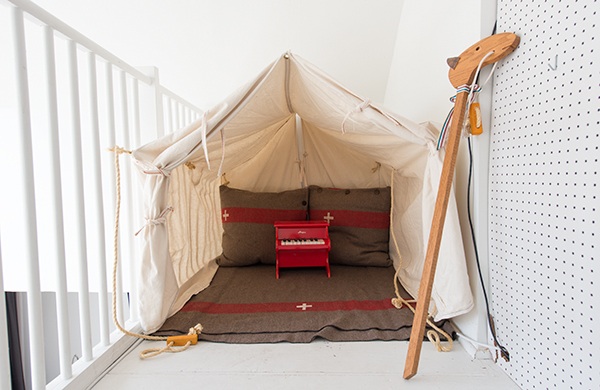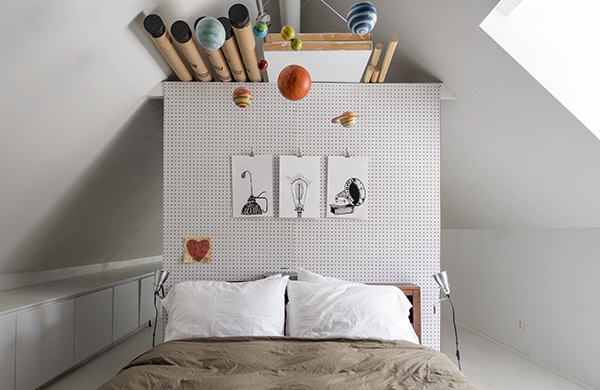 The attic, which used to be Stevi and Matt's office, isn't just a playroom, though; it's also the master bedroom. In fact, how the couple has divided this space may be their most resourceful touch of all. A stretch of large white pegboard, installed by Matt, serves three distinct functions: it separates the playroom from the sleeping area, acts as a headboard, and, because it forms three sides of a rectangle, makes a convenient storage locker, too. Yet the layout's utility never detracts from its aesthetic appeal. Like the rest of the home, the attic embodies the idea that practical designs can also be beautiful.
Video and photo: Andrew Nawrocki, Groupon