International Takes on Southern Chicken on the Westside
BY: Broderick Smylie |
Oct 1, 2013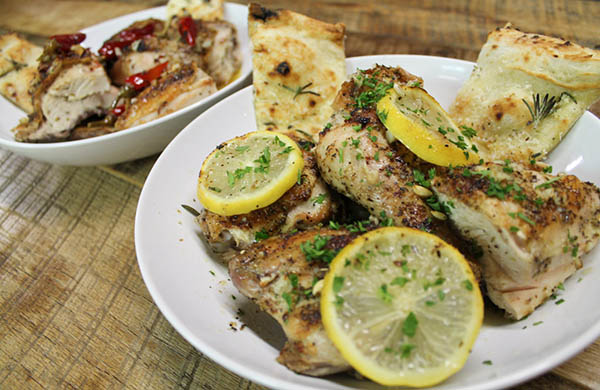 Fried, on a bun, grilled over coals, chopped up in a salad - there are many ways to get your fix of one of our favorite proteins, chicken. There's no shortage of establishments to get your hands on the glorious bird, and one of my favorite hoods for getting a great meal, the Westside, contains a number of fun choices to satisfy that itch. Chef Asha Gomez has been satisfying food lovers with a fun, Indian take on the Southern favorite with her Kerala chicken and waffles  at events with her event series, the Spice Route Supper Club. Before her restaurant even opened for business, the word had gotten out about the dish and long lines formed to get a sample of the treat at the Atlanta Food and Wine Festival. Since the festival, her Westside restaurant, Cardamom Hill (
1700 Northside Drive, Atlanta, 404-549-7012)
has been serving the dish, along with other favorites fusing Southern dishes with the flavors of the Kerala region in India and other influences from her travels. Patrons won't find the buffet tables common at many Indian restaurants, the James Beard semifinalist's eatery contains a full bar, a thoughtful wine selection and handsome wood furniture. The menu changes often, and a few of my favorites include fruit salad, duck and plantain croquettes, and of course the chicken and waffles. Her take on pork vindaloo, a pork shoulder dish with Portuguese influences makes it hard for me to order the dish elsewhere.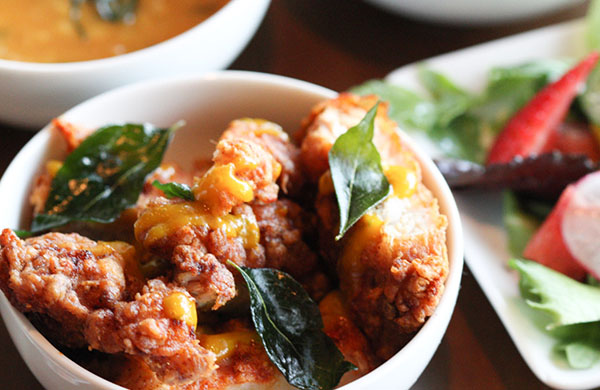 Dessert at Cardamom Hill, like the rest of the menu can change seasonally but one after-dinner constant would be their chai tea. In an era where prepackaged chai runs rampant, it's refreshing to try the spiced tea beverage with steamed milk the proper way, with fresh spices. I'd urge anyone who has tried chai elsewhere and wasn't a fan, to definitely give it a second chance. A short drive down the road will take you to Chef Giovanni di Palma's burgeoning Little Italy complex not far from the Georgia Tech campus. His pizza restaurant Antico Pizza Napoletana helped set off the Atlanta pizza wars four years ago and depending on who you ask, he could be crowned the king. Not one to rest on his laurels, he set out to do for chicken what he did for pizza with his new establishment, Gio's Chicken Amalfitano (
1099 Hemphill Ave. N.W., Atlanta. 404-347-3874)
. His new establishment, right next to Antico and Caffe Gio dishes out Italian dishes using fresh Bell and Evans chickens, raised without antibiotics.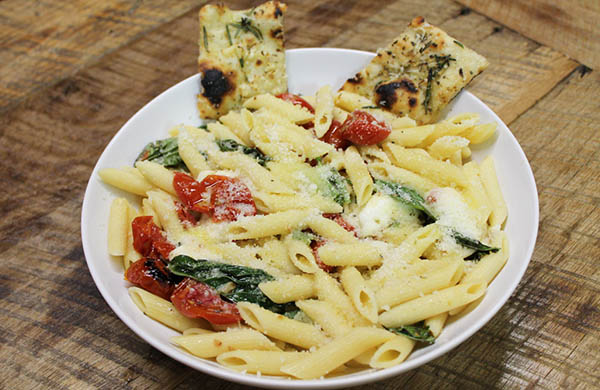 The components to the signature Sorrento chicken dish are simple - lemons, garlic, wild oregano and olive oil, yet the results are extraordinary. Fans of Antico's popular diavola pizza with spicy calabrian peppers will delight in a similar chicken dish with garlic and fresh crushed pepper In addition to the main event chicken dishes, restaurant goers will find soup, pasta dishes and of course dessert with cannoli and tiramisu rounding out the bill. Hungry for more? Explore all of our
Atlanta restaurant deals.
BY: Broderick Smylie
Broderick is an award-winning writer and photographer who loves delving into the food scene in Atlanta. He can be found at restaurants and food events around town, often with a camera in one hand and a tasty bite in the other. His popular blog Savory Exposure began in 2009 capturing images from a private tasting event and now documents the food and drink scene in Atlanta and beyond. Originally from Cleveland, Ohio, he's lived in the city for over 10 years and embraced the South and its food