Intuit and MADmusée Stage an Outsider-Art Team-Up
BY: Tyler Clark |
Jan 22, 2014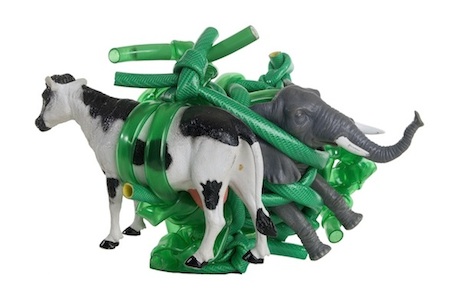 The curator of Belgium's premier outsider-art museum joins his Chicago counterparts for a collaborative showcase of self-taught art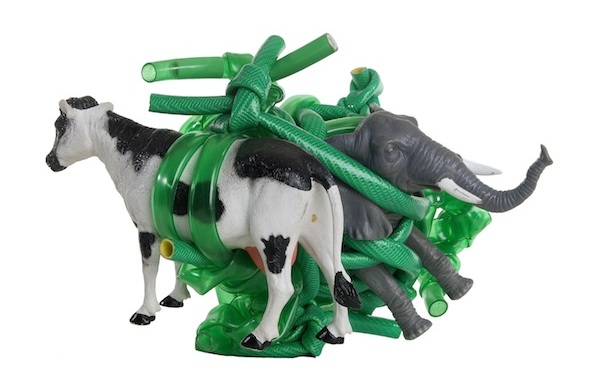 Tucked away behind a windowless façade near Chicago and Milwaukee Avenues,
Intuit: The Center for Intuitive and Outsider Art
looks more like a warehouse than a museum. Four thousand miles and one Belgian travel guide away, just off the tree-lined paths of Liège's Parc d'Avroy, the
MADmusée
has all the architectural gravitas of an auxiliary ranger station. Yet these two major waypoints in the international network of museums dedicated to self-taught or "outsider" art share their unassuming spirit with the artists they represent: hidden in plain sight, they contain challenging, idiosyncratic art guaranteed to alter the perceptions of anyone willing to engage. More than 60 pieces from Liège made the transatlantic journey for
Brewed in Belgium: The Collection of MADmusée
,
Intuit's latest collaborative exhibition. Curated by MADmusée director Pierre Muylle, they fill the walls and cases of Intuit's front gallery with colorful expressions produced without regard for, or often awareness of, the standards of the established art world.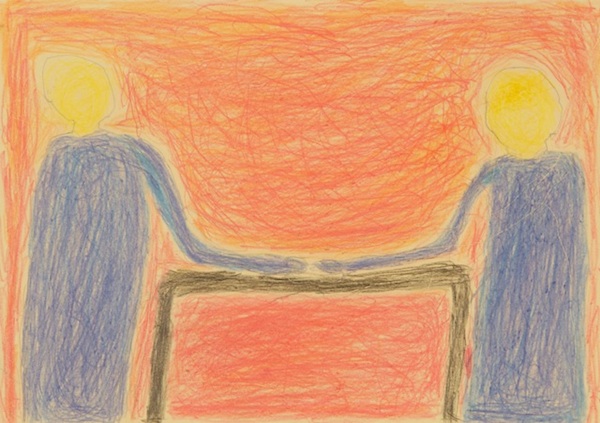 Many of these works exude off-center familiarity. Franco Bellucci's
Giocartollo
reconfigures the relationship between a toy cow and elephant through bindings of knotted garden hose, while the pairing of a swastika-crushing Captain America and a bomb-breasted pinup girl by Giovanni Galli adds a dose of adolescent hormones into the conversation about war and lust. In addition to showcasing artistic talent, the pieces from the MADmusée also make the case for arts funding in general: many of the works were produced through
Créahm
, the Belgian studio system dedicated to fostering the artistic expression of individuals with developmental or intellectual disabilities. The show continues in Intuit's back gallery, which displays 30 pieces of the center's own permanent collection hand-picked by Muylle as complements to the works he brought with him. Perhaps unsurprisingly, Chicago is well-represented, with highlights including one of cult musician
Wesley Willis
's famous Dan Ryan sketches and the pen-and-ink drawings of
Betty Zakoian
, a Chicagoan and survivor of the Armenian genocide whose simple figures and portraits add a moving visual component to her story. The pairing works for dual audiences, offering newcomers a crash course in the outsider art movement while drawing thought-provoking parallels for those already acquainted.
(
Brewed in Belgium
runs through Saturday, April 26. Intuit is open to the public Tuesday through Saturday from 11 a.m. to 6 p.m. and until 7:30 p.m. on Thursday. Admission is $5 or free for members and children younger than 12.)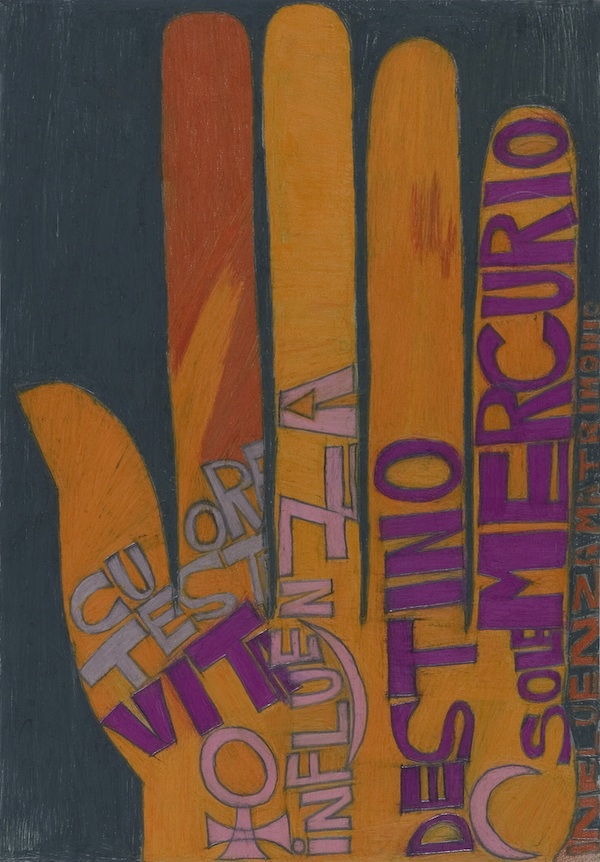 Images courtesy of Intuit: The Center for Intuitive and Outsider Art.
BY: Tyler Clark
Tyler is a writer, storyteller, and musician from Chicago. His stories have appeared on stage at shows including Mortified, Story Club, and Lethal Poetry.