Irish Music Blogger Niall Byrne Upgrades Your St. Patrick's Day Playlist
BY: Tyler Clark |
Mar 13, 2014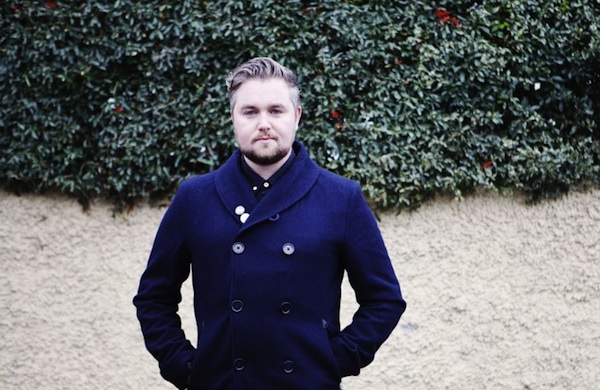 Tastemaking Irish blogger behind Nialler9 shares St. Patrick's Day-friendly tracks from The Frames, Thin Lizzy, and more.
St. Patrick's Day is on Monday, and with it comes an important message from Irish music blogger Niall Byrne: "There's more to Ireland than U2." As the tastemaking writer behind
Nialler9
, Ireland's most visited music blog, Byrne routinely champions current Irish bands that don't fit the fiddle-heavy drinking-song mold cast by groups from The Dubliners to The Pogues. In the spirit of Emerald Isle exploration, we asked Niall to craft a playlist showcasing some tunes worthy of this weekend's St. Patrick's Day parties. From the chugging classic rock of Thin Lizzy to the chilled-out sound of ambient electronic producer Mmoths, he walks us through 10 picks that'll make your next green beer taste even sweeter.
1. Thin Lizzy, "Jailbreak"
– "Classic Irish rock at its best."
2. I Am the Cosmos, "Take What You Want"
– "Moody synth disco."
3. Villagers, "The Waves"
– "Sonically pushing songwriting from Conor O'Brien."
4. Little Green Cars, "The John Wayne"
– "Anthemic sing-along pop."
5. Le Galaxie, "Love System"
– "Pew pew. The sound of Irish music festivals shot through some '80s nostalgia."
6. The Frames, "Fitzcarraldo"
– "One of Glen Hansard and company's early standouts."
7. Mmoths, "Heart"
– "The guy behind this song was only 17 when he wrote it."
8. Lisa O'Neill, "Dreaming"
– "True modern Irish folk."
9. The Gloaming, "The Sailor's Bonnet"
– "The sound of Irish trad today. Live, this song goes on for an incredible 10 minutes and is basically one of the best things ever." 1
0. House of Pain, "Jump Around"
– "Because nothing says Paddy's Day more than an American celebration of Ireland."
Niall Byrne and Mmoths photos courtesy of Nialler9; Little Green Cars photo courtesy of the artist
BY: Tyler Clark
Tyler is a writer, storyteller, and musician from Chicago. His stories have appeared on stage at shows including Mortified, Story Club, and Lethal Poetry.