Judge These Five Cocktails by Their Glasses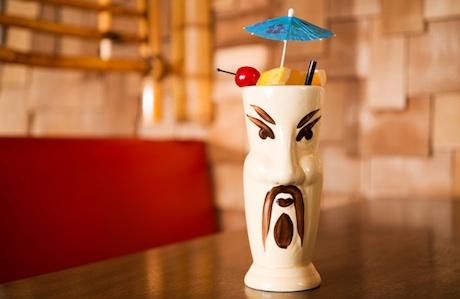 1. Watershed (River North | 601 N. State St.)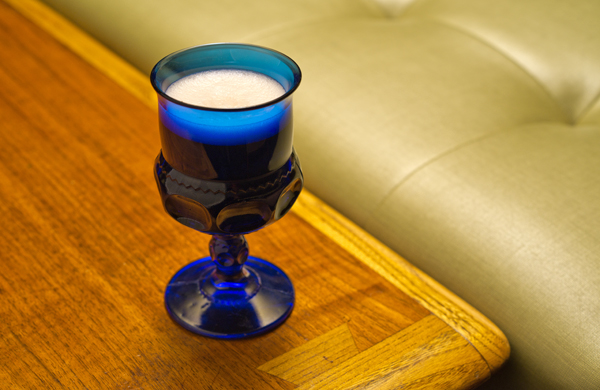 Every one of Watershed's 27
cocktails
is served in a different vessel, and all of them embody the same vintage aesthetic of the drinks themselves. Try the Chicago Fizz in a heavy, dark blue chalice, or a classic manhattan in a nubby crystal cup that looks like it was selected straight from your grandfather's booze locker.
– Lisa Ladehoff
2. Chef Shangri-La (North Riverside | 7930 W. 26th St.)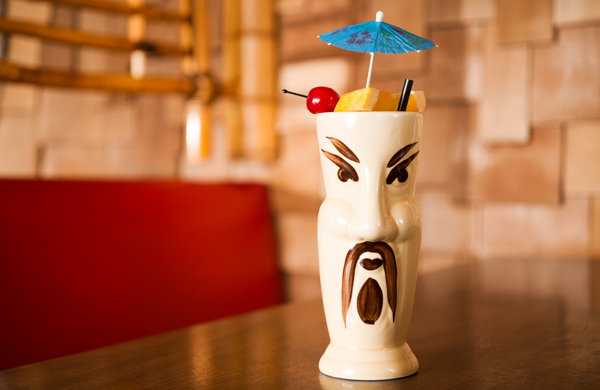 The Dr. Fong's recipe is a closely guarded secret. Locals at this nearly 40-year-old tiki institution have their ingredient theories, and the elements of this stiff, citrusy concoction (invented and named for the owner, Paul J. Fong) have eluded this particular writer for some 15 years. The cocktail's glassware has a tendency to change, though each vessel bears some sort of face, surely daring you to guess just what's inside it.
– John Flaherty
3. Three Dots and a Dash (River North | 435 N. Clark St.)
At this subterranean tiki bar, all the drinks have their own special glass. The "Tall as a Tree and Twice as Shady" comes in a long, tall blue ceramic mug in the shape of a moai statue head. Thanks to the inclusion of scotch, the drink has a smoky, peaty edge.
– John Flaherty
4. The Aviary (West Loop | 955 W. Fulton Market)
At Grant Achatz's James Beard Award–winning cocktail mecca, drinks approach performance art—I've had an old-fashioned encased in a sphere of ice, a rob roy served in a pillow of lavender air, a pickleback presented on a charred sushi board with still burning maple leaves, and spiked horchata in a styrofoam cup. But the crown jewel of The Aviary's hardware is still their signature Porthole: two circular glass panes separated by a 2-inch frame, basically a double-paned window with a drink in the middle. Conceptually simple but aesthetically breathtaking, the vessel is typically placed directly in front of a candle, dramatically backlighting the macerating ingredients, which can include fruit slices, tea, herbs, and other botanicals.
– Christopher F. Schiel
5. The Boarding House (River North | 720 N. Wells St.)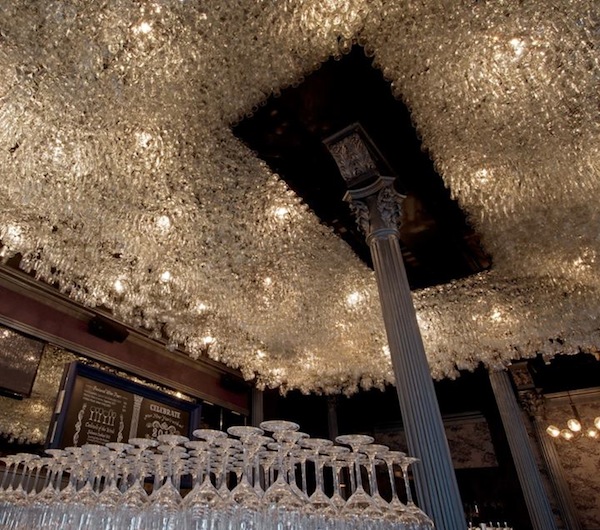 9,063 wine glasses hang over the first-floor bar. None of them, however, will ever hold a pinot or a chardonnay, since museum-quality suspension wire keeps the striking, glittering art installation firmly overhead. Still, it is a beautiful sight—and a dazzling commitment to the impressive wine list from master sommelier and co-owner Alpana Singh.
– John Flaherty
Photo credit: Watershed and Chef Shangrila by Andrew Nawrocki, Groupon; wine bar photo courtesy of Boarding House