Groupon GUIDE TO SAN FRANCISCO
Juice Up with San Francisco's Best Juice Bars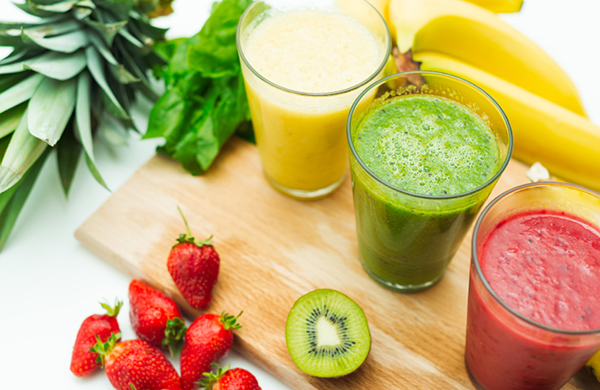 In San Francisco and beyond, doing a juice cleanse has become practically de rigeur for anyone looking to shed some toxins, lose a few pounds and kickstart a new healthy living attitude. Thankfully, you don't have to blend and purée your own fruits and vegetables anymore; more than a few high-end juice bars have sprouted up around town, and some even boast their own full-body cleansing kits. Move over, humble shot of wheatgrass.
Once a migratory pop-up juice bar, SoW has lately taken up residence in the Ferry Building, among other heavy-hitters of the locavore food universe. It's only open twice a week, during farmer's market hours, but SoW more or less operates as a veritable Cuisinart for anyone who swings by, pulping and frappé-ing local and seasonal produce into a delicious beverage. The juices found here come with organic pedigrees and lots of flavor, making them good for the conscience, as well as the liver.
For total in-house integration of the cleansing ethos, turn to Juice Shop in the Marina, quite possibly the fanciest juice bar in the entire city. This tiny stand on Union Street sells a wide variety of juices and elixirs in its own branded milk bottles, with an eye towards detoxifying the harried urban dweller. And like a beneficent doctor making house calls, they'll even deliver supplies for a ten-day, kale-heavy, pro cleanse.
Judahlicious, found in the Outer Sunset near Golden Gate Park, practically raises veganism to the level of art. The sunny spot lays out a full menu of raw foods, while shining a spotlight on juices and vegan smoothies for on-the-go folks. As the beachside embodiment of wholeness and vigor, this is Northern California at its far-out hippiest.
Slightly more tech-oriented, D'Urso Italian Deli and Juice Bar in South Beach has a sweet sidewalk window dedicated to its juices, and an industrial-chic parklet right next door. Slightly addled programmers, used to throwing back Red Bulls, mill about hoping to re-energize with boosts of kale and other superfoods. It's a high-tech enclave of simple, delicious nutrition that's bent on getting people back on track.
Sidewalk Juice, with two locations in the Mission, pairs nutrients alongside guiltier pleasures – hello, Nutella smoothie – and hard-core options, like a greens-only juice with no fillers. Other less abrasive and tropical flavors give a nod to the neighborhood's Latino heritage, while kombucha-sipping trendsters populate the pavement outside as well as the spacious interior. Sidewalk Juice's obvious chain aspirations are a sign of things to come, as more of America demands the healthiest possible sugar rush.
BY: Gayot
Gayot
GAYOT.com serves as a leading worldwide authority on the good life. Millions of readers turn to Gayot's savvy, professional reviews on dining, travel and lifestyle. From "Best of" lists and travel guides, to a searchable restaurant and hotel database, Gayot provides dependable coverage while keeping up with the latest trends and news.