Keep Austin Weird With Kids
BY: Heidi Gollub |
Nov 22, 2013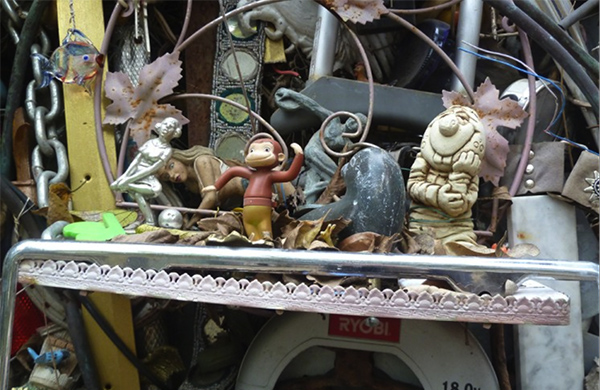 Austin, Texas has been named National Geographic Kids' first-ever
Weird But True Town of the Year
. This is an honor we proudly accept. It's good to be recognized for the way we celebrate our quirky residents and embrace our city's eclectic small business community. To get the nod from a children's magazine is a nice touch, because Keeping Austin Weird is a family affair! From the Funky Chicken Coop Tour to the Austin Yard Art Tour, there is no shortage of opportunities throughout the year to introduce our littlest residents to a taste of Austin's distinctive personality. But there are also unconventional local destinations that welcome visitors anytime.
Cathedral of Junk
Housed in the backyard of local yardist, Vince Hannemann, this ever-evolving ode to trash is a whimsical work of art that perfectly captures the unique spirit of our city. If you want a taste of weird, with a side of wonder, the Cathedral of Junk is the place for you.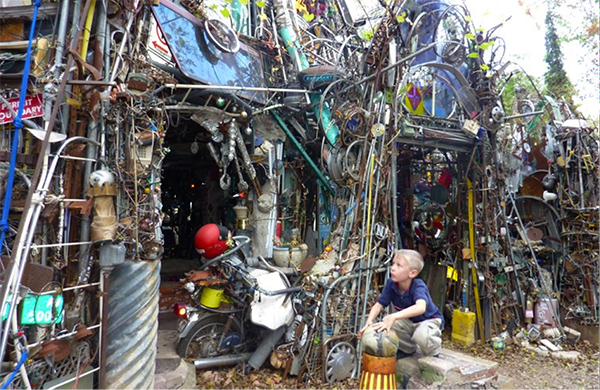 Vince Hannemann, the self-proclaimed Junk King, has been hard at work on his masterpiece for many years, adding random knick-knacks to his design as they are donated by visiting strangers. A veritable I Spy of odds and ends, the Cathedral encapsulates everything from old school Happy Meal toys to an assortment of colored glass bottles, all seamlessly incorporated into the design. My children love visiting the Cathedral of Junk and trying to outdo each other with bizarre finds. They run from nook to cranny, calling out their discoveries. "There's a devil baby in the fridge!" "I found a motorcycle on the second floor!" Hidden treasures make exploring the South Austin yard quite the interactive experience.
Gourdough's Big. Fat. Doughnuts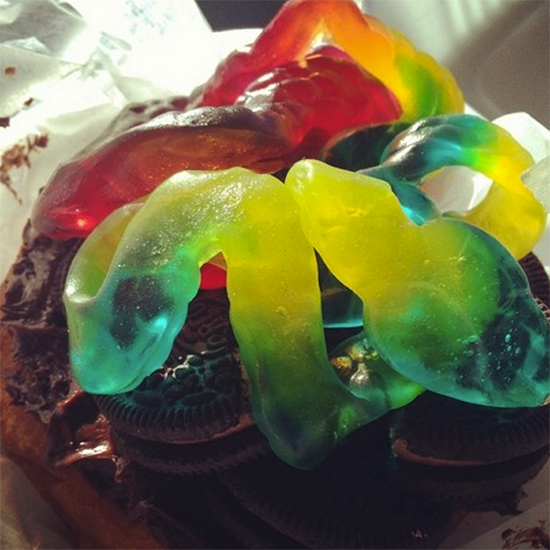 If you're looking for a weird, yet delectable, treat from a trailer, Gourdough's has got you covered. Kids go crazy for the big, fat doughnuts with toppings ranging from bacon and maple syrup to a fried chicken strip with honey butter. You may slip into a sugar coma after eating one of these fresh fried concoctions, but until then you will feel like you have landed in carnival heaven.
Museum of the Weird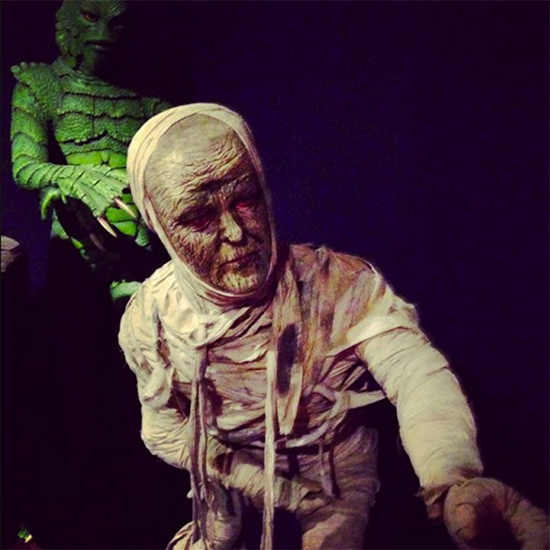 Housed in the back of the Lucky Lizard gift shop on 6th Street, Museum of the Weird is one hole in the wall worth checking out. Reminiscent of the Dime Museums of old, this small tourist attraction houses oddities from around the globe. From mummies, shrunken heads and a genuine Fiji Mermaid to the remains of "freaks of nature" like a two-headed chicken, a cyclops pig, and a calf with three eyes, the cabinets full of curiosities are sure to capture young imaginations.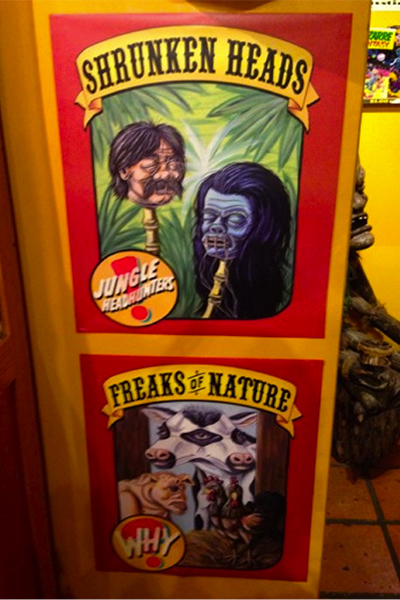 Older children in particular will enjoy the spooky museum tour, included with the price of admission, where guides spin tales of ghosts and eerie happenings. The tour ends in a room filled with wax figures (soon to be relocated to their new home on South Congress, Busti's Chamber of Wax), where visitors are treated to a live performance of "The Weirdest Show on Earth." The show features a variety of circus sideshow acts, some of which are cringe-worthy (we saw "The Man Who Knows No Pain" snap a mousetrap on his tongue and hammer a nail up his nose), but not inappropriate for young audiences… as long as they don't try the tricks at home. It's nice to live in a city where we wear our badge of weird with pride and give our children permission to do the same. I just hope that if any of my kids become passionate about acquiring junk or creepy collectibles, it's not until they are living under their own roof.