Keep Your Resolution by Buying Forks and Stickers
BY: Rachel Matuch |
Jan 2, 2014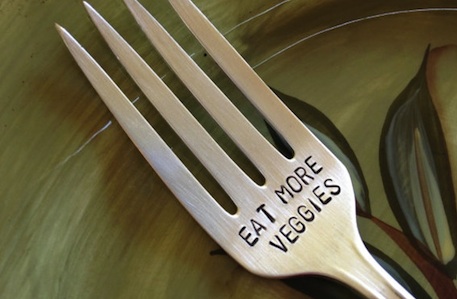 Five creative motivators that will give you a fighting chance when sheer willpower fails you.
Breaking New Year's resolutions is practically a national pastime. In fact, only 8% of Americans keep theirs each year, according to a
University of Scranton study
. How can we bring those numbers up? Either we can all resolve this year to gain 5 pounds and watch a troubling amount of TV, or we can start looking for ways to keep ourselves motivated when our willpower runs out. With the latter strategy in mind, we collected five confidence boosters, each of which corresponds to a common resolution. Together they should fan the flames of resolve long into February.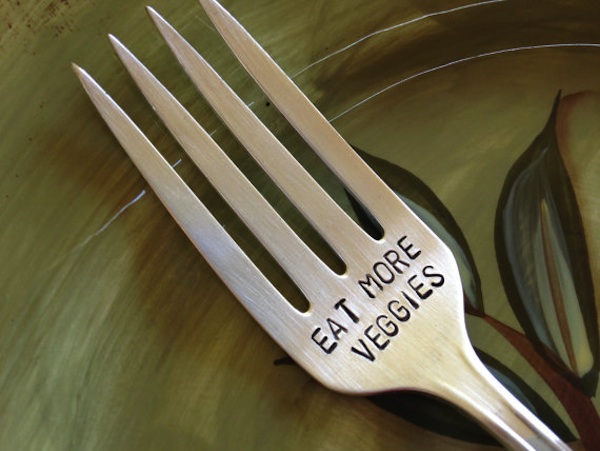 Resolution: Eat healthier
Reminder:
Hand-stamped "Eat More Veggies" vintage fork
, $14.99 at BellaJacksonStudios on Etsy How could you forget if it's stamped right onto your fork? This handy utensil encourages you to reach for another helping of salad, and as a bonus, if you relapse into your old habits, it'll look humorously ironic stabbed into a slab of chocolate cake.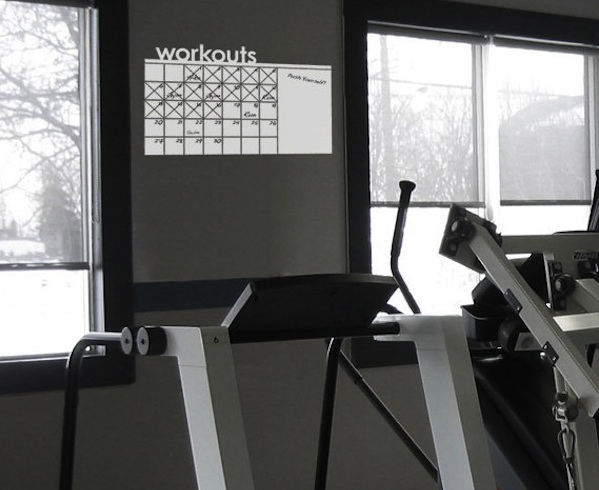 Resolution: Get fit
Reminder:
Dry-erase motivational workout wall-calendar decal
, $36 at ZestyGraphics on Etsy Sure, this calendar will help you to plan your workouts and keep them varied. But most importantly, it will look really, really sad if you leave it blank.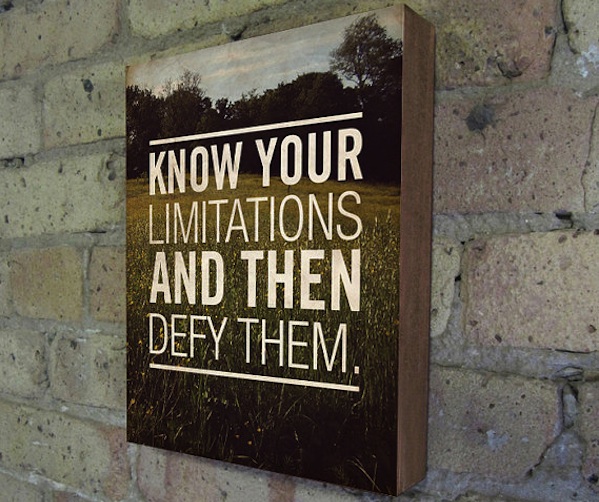 Resolution: A vague mandate such as "find happiness" or "declutter my mindspace"
Reminder:
"Know Your Limitations and Defy Them" motivational wood-block art print
, $39 at LuciusArt on Etsy Chicago-based designer Kevin Lucius's work is available at shops throughout the city—and the country, for that matter—as well as through his Etsy store. This hand-stained print is sure to galvanize you, even if your resolution is so vague that success of some sort is pretty much guaranteed.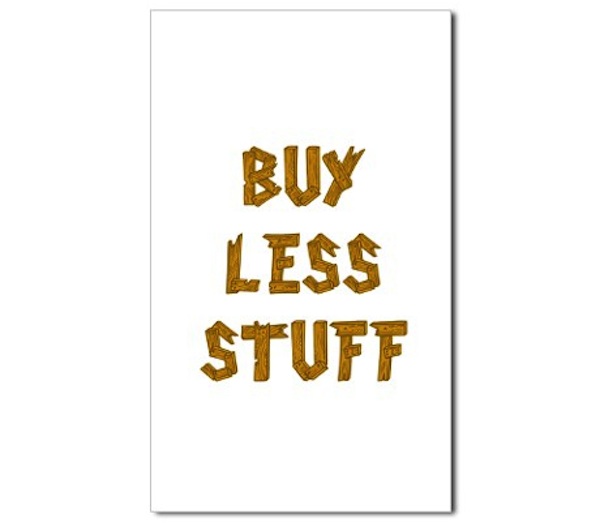 Resolution: Spend less money
Reminder:
"Buy Less" 3"x5" rectangle decal
, $5 at CafePress 1. Check out this antimaterialistic decal. 2. Consider purchasing it and hanging it in a prominent space, thus inspiring yourself to avoid needless consumerism. 3. Flee, screaming, before you can complete the transaction.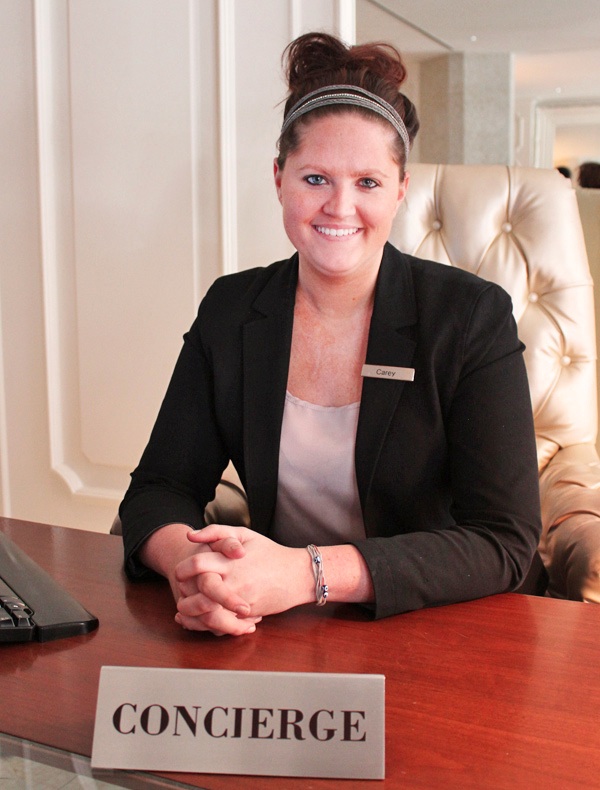 Casey Opsahl, concierge at Hotel Sax Chicago. Photo: Melanie Faetz, Groupon.
Resolution: Wake up earlier
Reminder:
Hotel concierge, price varies
(Casey Opsahl, concierge at Hotel Sax Chicago. Photo by Melanie Faetz.)
Studies have irrefutably proven that an extra 15 minutes to prepare for the day ahead is the key to achieving any modicum of success in life. If you have trouble waking on time, move into a hotel for the entirety of 2014. That way, the concierge can call you each morning. Request that he or she stay on the line until you've dressed and made yourself a cup of coffee.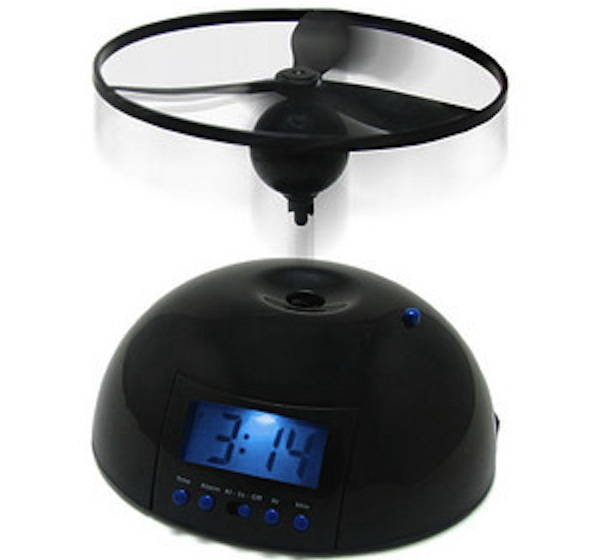 (Alternatively, you could try this
flying alarm clock
, which is $14.99 at ThinkGeek.)
BY: Rachel Matuch
Guide Staff Writer
When she's not writing, Rachel pillages her local library, plays board games, and cooks (but never, ever bakes).