Keys to the City: Soak Up Summer Excitement Like a Pro Party Producer
BY: Daphne Sidor |
Jul 17, 2013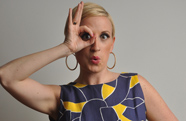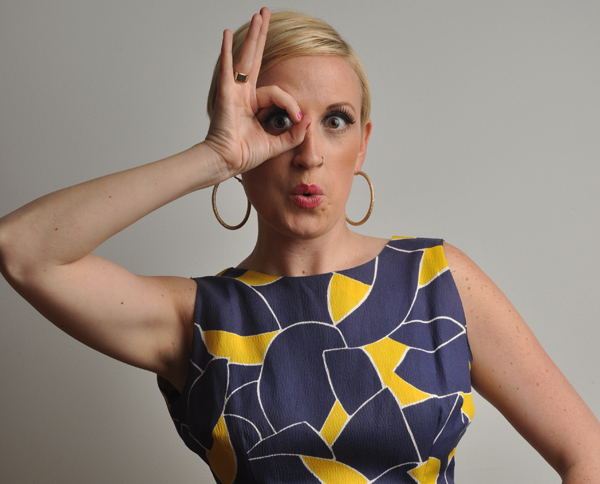 "I could go on forever," Kristen Kaza said toward the end of a long chat about her favorite summer haunts and events. It barely seemed like an exaggeration. For the head of events-planning-combination-experiential-marketing company
No Small Plans Productions
, it's a job and a passion to showcase local talent and small businesses. She won't be able to squeeze in all the events she'd like to hit up—for one thing, she's busy preparing to take
Sole Survivor
, a documentary she helped produce, to premiere at the Traverse City Film Festival—but spreading the word about them might be the next best thing. Below, a few of her keys to wringing every drop of fun, culture, and sunshine from the remaining summer days:
1. TAKE THE PARTY ON THE ROAD
The best-known version of Kaza's always-packed dance party Slo 'Mo—designed to "welcome people of all identities and expressions under the uniting force of soul music"—fills The Whistler on the third Thursday of each month. But she doesn't let it rest on its Logan Square laurels. Inspired partly by the "utopian community" of Chicago Dyke March, which switches neighborhoods every two years, the Slo 'Mo team also hosts a satellite series in venues such as South Loop club The Shrine. Kaza and gallery Johalla Projects are also about to embark on an entirely new roving event series: Pocket Change, a public-arts fundraising party that will kick off at the Empty Bottle on August 24. (This time around, it will fund a mural featuring the wonderfully lumpy characters of omnipresent street artist Don't Fret.)
The same philosophy of exploration goes for Kaza's summer downtime. Her strategy, she said, is to "try and get on your bike or on your rollerblades . . . or however you can get yourself outdoors and moving and getting to know the city a little bit more, and digging a little bit deeper." Instead of gathering around Netflix, families and movie buffs might consider catching a Movies in the Parks screening the next neighborhood over. Theater fans can follow The Hypocrites' Romeo Juliet to public parks and night markets in Logan Square and Uptown (through July 21; pre-sale tickets are sold out, but more will be released preceding each show), or track Collaboraction's drama Crime Scene Chicago: Let Hope Rise to parks on the South and West Sides through August 24.
2. EXPERIENCE THE WATER ANEW
What to do when you're bored with the usual beaches but still hear the siren song of the deep? Find a new way to take to the water. During this year's Pride weekend, Kaza and the Chicago Reader threw Slo 'Mo H2O aboard the Tall Ship Windy. She recommends the experience, even in less than perfect weather: "We had on-again, off-again rain and sun, so we actually had rainbows for the Pride cruise," she noted with glee. The Reader and the emerging and underground artists of Salonathon will set sail on a similarly spirited cruise on July 25, and the Tall Ships Chicago fleet hosts tours and other events all summer long.
For a quieter aquatic experience, Kaza sticks closer to her Andersonville home, hopping into a kayak rental at Foster Beach or atop a standup paddleboard at Edgewater's Kathy Osterman Beach. She also shared her secret trick for cooling off during the Pitchfork Music Festival (July 19–21): find your way to the public pool next door in Union Park.
3. GIVE IN TO NOSTALGIA
"I think this summer there's a lot of nostalgia and throwback happening with the concerts," Kaza observed, picking out Wilson Phillips' August 10 performance at Northalsted Market Days as an especially exciting coming attraction. That's true of the lineup at Ravinia, too. She caught '90s sirens Melissa Etheridge, Paula Cole, and Joan Osborne there recently, and recommends this "quintessential Chicago experience" not only for its parade of superstars of recent decades, but for the crowd and its charmingly counterintuitive concert behavior. "Hardly anyone's watching the concert in the pavilion; everyone's on the lawn watching it on the screen," she said. "You could essentially do it in your backyard. I just love the idea that people do these elaborate spreads."
To get some guidance in moving to the oldies, there's Chicago SummerDance in Grant Park. Kaza plans to lace up her dancing shoes for the Chicago Steppin' session on August 23. The dance form "was born in Chicago, and it's super old-school and so fun," she said.
4. PLAY DRESS-UP
"I'd encourage people to go shopping in their own closets, because summer runs out, and you've got to wear as much of your fun summer-wear as you can," said Kaza, whose outfits frequently evoke a consummate cosmopolitan hostess of the '60s or '70s. "For me, that's a lot of jumpsuits and rompers and short dresses." For distinctive styles that show just enough skin, she likes Pilsen boutiques Knee Deep Vintage and Comet Vintage. And, while you're at it: "Cut your hair off, get a good haircut!" she said. Stylists at Logan Square's Penny Lane are pros at short cuts. Same goes for Barbara and Barbara, plus "it's affordable, and it's fun—you can have a drink while you're there."