Kodaline's Rock Anthems Channel Coldplay (But Not "World of Warcraft")
BY: Emily Wachowiak |
Mar 5, 2014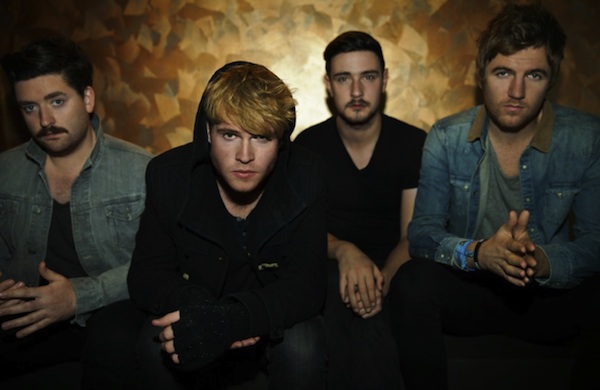 Topping the Irish charts is just deja vu for this Dublin-based band, who recently reinvented themselves with a heartfelt album and viral video. 
If
Kodaline
's
In a Perfect World
sounds pretty polished for a debut LP, it might be because its members have been making music together since their teen years. In 2007, childhood friends Steve Garrigan and Mark Prendergast scored a
No. 1 hit on the Irish Singles Chart with "Give Me a Minute
, a song recorded under the name 21 Demands. The duo turned away from fame to attend college , emerging four years later with two more bandmates—Vinny May and Jason Boland—and an increased penchant for guitar-driven rock songs about youthful romance and heartbreak. Their rebirth also came with a new name: Kodaline, a made-up word they'd later find out they share with a player's level 90 druid in 
World of Warcraft
. Kodaline's soaring melodies and anthemic choruses have drawn numerous comparisons to the Coldplay hits of yesteryear, and will likely be rattling arena rafters before too much longer. Though they may share a similar sound, the band plans to be way more prolific than their British counterparts. With their current songs featured on
Grey's Anatomy
and
Catfish
, they claim to already have enough material for a follow-up to their 2013 debut. Until that time comes, the band plans to lean into a hectic tour schedule that takes them to Australia, Luxembourg, and Italy in the coming months. While they may not be
World of Warcraft
fans, they're definitely good at the Internet; the buzzed-about video for their hit single "All I Want" comes off as a charming, if unlikely, cross between
Beauty and the Beast
,
The Office
, and an Upworthy article.
Kodaline is scheduled to play a sold-out show at the Bottom Lounge (1375 W. Lake St.) on Friday, March 7. 
Photo provided by Revere / RCA