GROUPON GUIDE TO LAS VEGAS
Four Decidedly Las Vegas Tattoos
BY: Lisa Ladehoff |
Jul 21, 2015
As you probably know, Sin City's tagline is "what happens in Vegas stays in Vegas." Unless, of course, you return home with a Las Vegas tattoo—or a spouse. If you're looking for the former, we searched high and low for some of the coolest, most quintessentially Vegas tattoos. Check out our four favorites.
Always Welcome in Vegas—Hopefully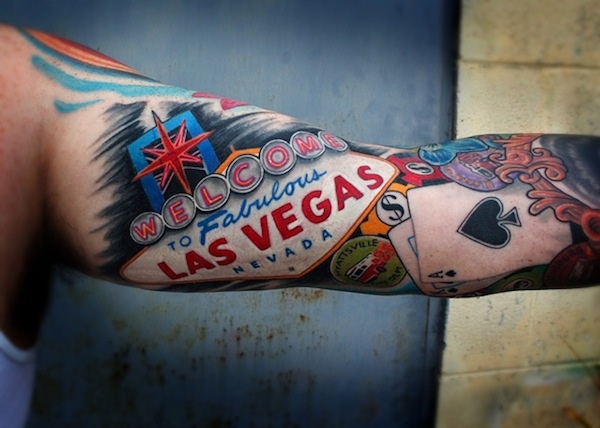 Photo courtesy of thetattoobank.com
The iconic Las Vegas sign shines bright in this hyper-realistic tattoo, and what would Vegas be without some dollar signs and the ace of spades? Nothing, that's what.
Matching Wedding Tattoos, Because Vegas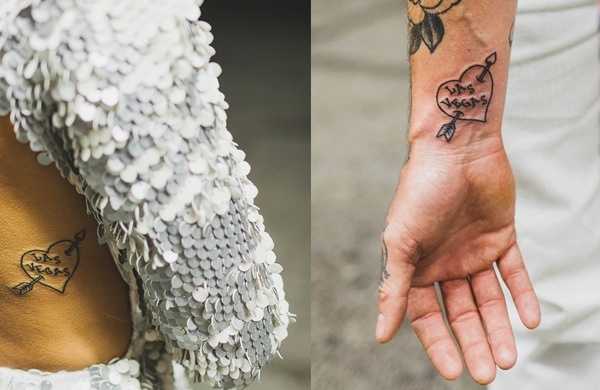 Photos courtesy of Janneke Storm
These newlyweds got fresh ink to commemorate their Vegas wedding, which was officiated by The King, obviously.
Fear and Loathing: Things You Shouldn't Feel About Tattoos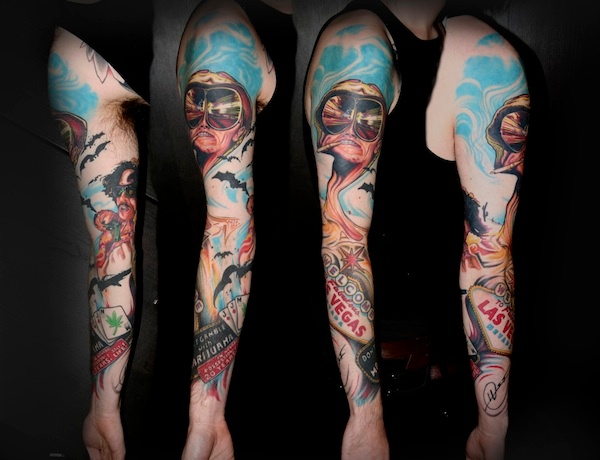 Photo courtesy of James Woodford Tattoo
An homage to the wild trip (heh) taken by Johnny Depp based on Hunter S. Thompson in Fear and Loathing in Las Vegas, this impressive sleeve features various components from the drug-fueled story that inspired a book, then a movie, and this person.
The Las Vegas Sands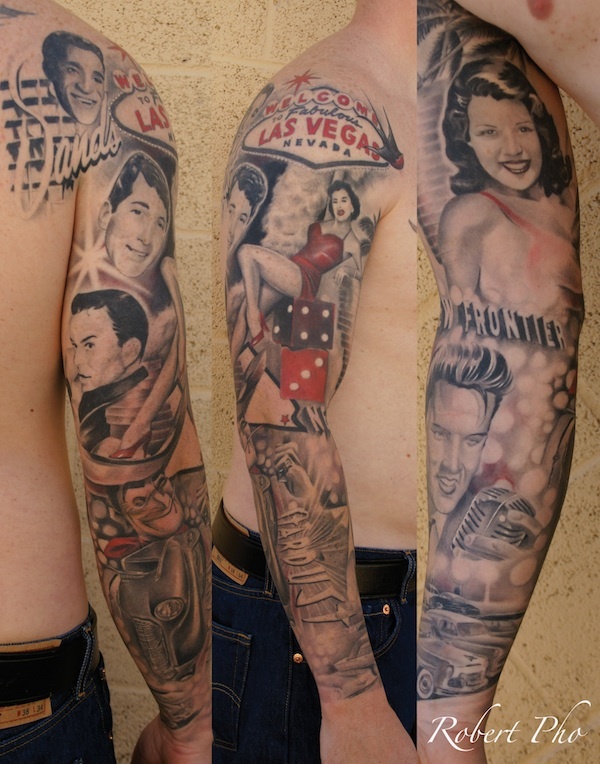 Photo courtesy of Robert Pho
Five bucks to anyone who can name all the things that are going on inside this intricate, old-school-inspired tattoo inked at Skin Design Tattoos, one of the biggest and best tattoo shops in Las Vegas. No points for naming Elvis.