Learn Anything You Ever Wanted To Learn In Austin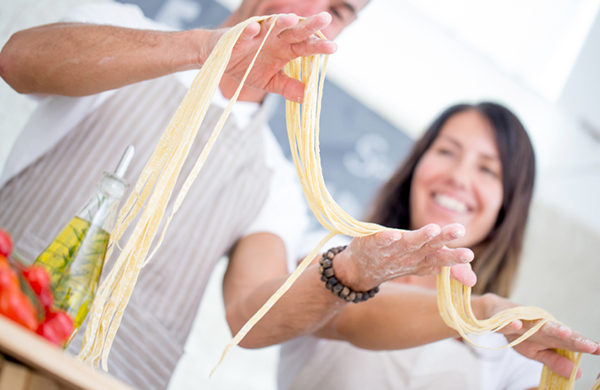 I graduated from UT a few years ago and figured it would be a while before I stepped back into a classroom. Once I was out of school I realized just how much I missed 'learning.' The cool thing about a class that you're not 'required' to take, is that it's most likely on a subject that you actually really want to learn about. Luckily, in Austin, there's a plethora of classes offered from various organizations that can help you master anything from properly using a kitchen knife to raising your own backyard chickens.
Whole Foods Culinary Center & Central Market Cooking School: Both of these culinary centers offer classes for all skill levels, from the person who has never boiled a pot of water, to the household chef who wants to master the art of sushi. Some classes are set up so you can take a quick 'lunch class,' while evening classes tend to be more in depth. They tend to fill up quickly though, so sign up early if you see something that catches your eye.
The North Door's Informal Classes: This local bar/music venue recently started a series of really cool informal classes that change monthly. These affordable single visit classes cover topics such as hand-embroidery, ladies self defense, and raising backyard chickens. They're constantly bringing in new teachers, so you never know what will be on the schedule the following month.  Most classes are one time classes, a few are offered over two consecutive weeks.
University of Texas Informal Classes: The great thing about living in a city with a major University is that they often offer classes for those not enrolled in the school. The University of Texas Informal Classes topics include: language, travel, personal development, photography, exercise, painting, and many more. They simply want to provide a medium for you to enrich your life while you explore topics that interest you. Some of the courses offered, span four to six weeks while others are just one-time classes. Prices vary by class.
Twin Liquors: Calling all cocktail lovers and beverage connoisseurs. Twin Liquors offers weekly classes that are sure to be right up your alley. Wednesday evenings (location changes each week) they offer a class on the basics of various beverages. You'll learn a little bit of history, pairing possibilities, and even a few samples. Topics change by month, but you can expect to see everything from Sparkling Wine 101 to Craft Beer 101 throughout the year. The best part, classes are free but RSVP is required.