Les Misérables: This Cinco de Mayo, Drown Your Sorrows with Cocktails at Five French-Themed Chicago Bars
BY: Halley Lawrence |
May 2, 2013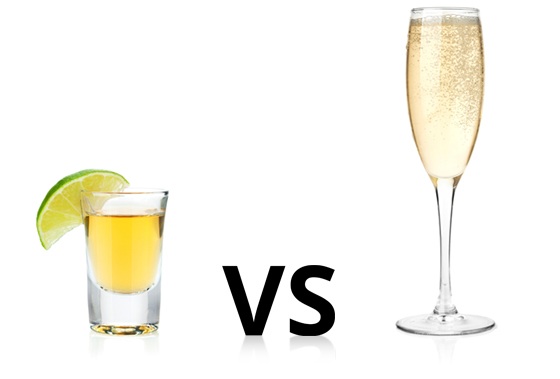 The history behind Cinco de Mayo tends to be forgotten in a flurry of margaritas and mariachi music. Raise a glass to the holiday's French connection with cocktails at five très chic Chicago hangouts.
May 5 commemorates the Mexican Army's 1862 victory over France at the Battle of Puebla, a win that temporarily derailed French attempts at invasion. These days, the holiday has evolved into a broad celebration of Mexican culture. But it's not a festive occasion for everyone. Here's a barhopping itinerary for the ghosts of the 17th-century Frenchmen who lost and whoever wants to go drinking with them.
Maude's Liquor Bar
| West Town The cocktail list at this West Town bar is divided into four sections: shaken, stirred, sparkling, and smashed. Take a sip of the
Mezcal Corpse Reviver
—a mixture of Del Maguey Vida mescal, lillet, lemon, and absinthe.
Bavette's Bar & Boeuf
| Near North Side There's plenty of scotch, bourbon, and whiskey behind the bar at this French-themed steak house, but no tequila—unless you slip the bartender a sombrero filled with all your piñata winnings. Get patriotic with the
French 75 cocktail
—a simple marriage of Martin Miller's gin and lemon.
L'étage
| Andersonville Brood on France's defeat while nursing the gloomily named
Nevermore
, a libation that contains Journeyman Ravenswood rye; Bittermens Hiver Amer, a bitter orange cinnamon liqueur; brown-sugar simple syrup; orange; and cinnamon-brandied cherries.
Troquet
| Ravenswood Here, French flavors meet with those of another south-of-the-border nation. The
France Brasil cocktail
combines sparkling wine, lemon juice, and triple sec with Cachaça 51, a Brazilian cane-juice spirit.
Dorado
| Lincoln Square If you're wavering between celebration for Mexico and sorrow for France, or if you're just hungry, hit up French-Mexican restaurant Dorado for fusion dishes, such as crabmeat-encrusted Atlantic salmon with chipotle peppers and citrus beurre blanc. The establishment is BYOB, so bring two bottles—one of champagne, one of tequila—and pair your meal with alternating swigs.
BY: Halley Lawrence
Guide Staff Writer
Halley is a Chicago writer with southern roots. When she isn't typing, she enjoys cooking without recipes and designing garments for her upcoming clothing line, Ambidestre.