Let a Turkey Give You Thanks
BY: Katie Cortese |
Nov 25, 2013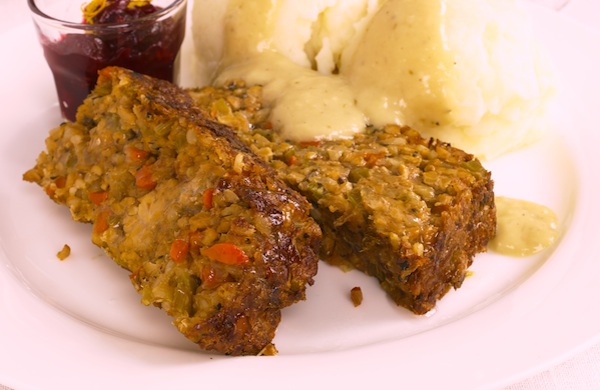 Recipes for a cruelty-free Thanksgiving meal from celebrity vegan chef Chloe Coscarelli, who also shares what she's most thankful for.
Chloe Coscarelli (
chefchloe.com
) was the first vegan chef to win a Food Network cooking competition. She took home this top honor for baking a chocolate strawberry shortcake cupcake in
an episode of Food Network's Cupcake Wars
. That was three years ago, and since then Coscarelli has published two cookbooks—
Chloe's Kitchen
and
Chloe's Vegan Desserts
—with a third book based on Italian recipes due in 2014.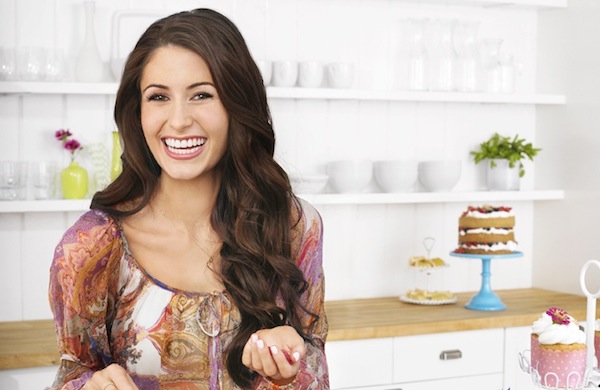 The busy chef most recently spent the day at
Farm Sanctuary
, a farm-animal protection organization, to help celebrate its fundraising campaign to
adopt a turkey
. "It was so cool seeing so many people there to honor turkeys," Coscarelli said. "We fed the turkeys cranberries and potatoes and greens. You should see the way they 'gobbled' it up." For her part in the campaign,
Coscarelli created a vegan menu for Thanksgiving dinner
, complete with a tasty dessert, that can be enjoyed by vegan and nonvegan family members alike. The easy-to-follow recipe instructions provide a entree, three sides, and dessert for the upcoming holiday:
Country "meatloaf" with golden gravy
Maple-roasted brussels sprouts with toasted hazelnuts
Quick biscuits with whipped maple "butter"
Coconut mashed yams with currants
Pumpkin tiramisu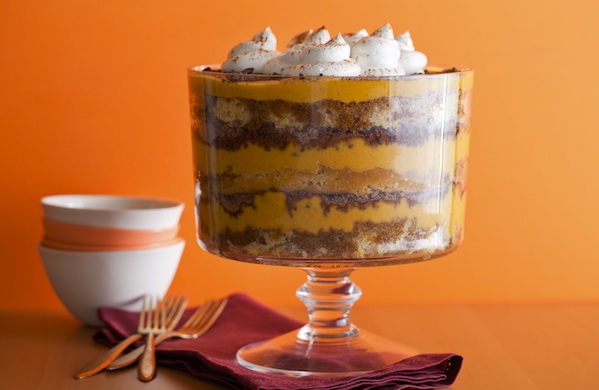 Along with the menu, Coscarelli shared the things she is most thankful for.
City with a vegan foodie scene:
New York—because it seems there is a new vegan restaurant popping up every month. I have so much to choose from. I also love Brooklyn's
Smorgasburg
, which is a weekly summer food fair with many vendors cooking up vegan fare.
Vegetable to cook with:
I'll have to give you two: sweet potatoes because they're just so yummy with a little agave. I also eat a lot of kale because it's so versatile (raw or cooked) and so good for you.
Side dish:
Pasta! I frequently cook a small portion of pasta to go with whatever I'm eating. Recently, I can't get enough of Orecchiette or "little ears." They are the perfect little shape to catch up all the sauce.
Recipe from your book Chloe's Kitchen:
That's a hard one. I love all the recipes in my book, and I try to make them easy and user-friendly—even for me! If I had to pick one it would be the stuffed shells with arrabbiata sauce. This is one of my go-to party dishes, and it can be made the day before.
Book to snuggle up with:
Beg by Rory Freedman
. Rory is a good friend and passionate about animal rights.
Beg
sends a strong message about what we can do to help animals.
Website:
HauteLook
. It is a sister site of Nordstrom but for way less.
Childhood TV show:
Even Stevens
on the Disney channel. The character Ren was a great role model for all girls because she was so studious and got straight As. I wanted to be just like her, and I worked hard in school.
Song to blast in the car:
I love Katy Perry. I can't get enough of "Roar."
Beauty treatment:
There is nothing like a good mani-pedi. If my nails are groomed, then I could be in sweats and still feel like a million dollars.
Photos courtesy of www.chefchloe.com
BY: Katie Cortese
Guide Staff Writer
Friend to animals and craft brews.