Listen Locally: Tips for Discovering New Chicago Music from the Heads of Tandem Shop
BY: Mae Rice |
Jul 25, 2013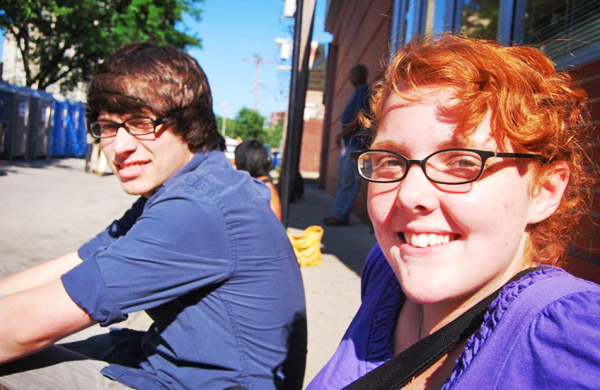 Tandem Shop
officially started in August 2008, with the release of its first record. However, the indie record label unofficially began several months before that, with founders Megan Frestedt and Sam McAllister sitting on a trampoline at a high-school friend's graduation party. They both went to the same Minneapolis high school, where they regularly crossed paths, and their college plans were taking them to the same new city: Chicago. Sam was going to Columbia College to study music; Megan had just finished her first year at University of Chicago and an internship at a radio promotion company. "I had never thought about the music industry before that," she explains. But sitting on the trampoline, she and Sam realized they both wanted to try their hand at it—Sam as a publicist and Megan as a band manager. By the end of that summer, they had turned their aspirations into action, and Tandem Shop was born. With their first release, they were still learning the basics of labelhood. "We probably sent 10 press emails, and they were all to like,
Rolling Stone
," Sam says, laughing. But they've gotten more savvy since then, and the label shows it. It's now home to six active indie rock and pop artists, including Sam and Megan's band,
Project Film
. Tandem Shop still doesn't work exactly like a corporate label—"it's more of a catchall," Megan says. She and Sam blend their label work with tasks traditionally reserved for agents and publicists, creating something between a label and a musical community. Drawing on their experiences as label heads, performers, and music fans, Megan and Sam came up with the following tips for Chicago listeners seeking out new local bands.
Read Music Blogs
The
Reader
and
Time Out
cover local acts, but so do plenty of Chicago-centric blogs. Megan recommends the
Loud Loop Press
, whose staff describes their reporting as "as hyperlocal as possible." Sam also recommends the
Chicago arm of BrooklynVegan
, a local music blog that, despite its name, almost never discusses food and is written primarily by meat eaters.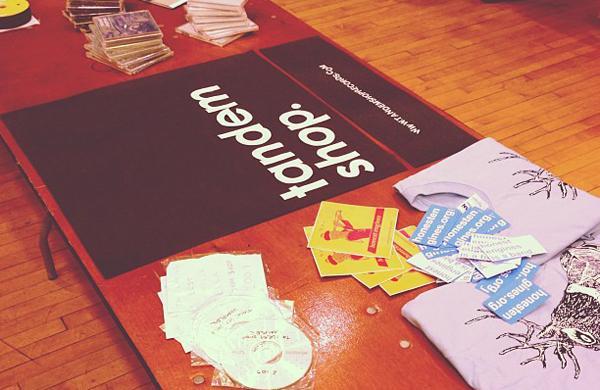 Listen to CHIRP
The "chirp" in
CHIRP Radio
stands for Chicago Independent Radio Project, and the online community station plays two local tracks an hour. Megan DJs for them every Sunday from noon to 2 p.m., playing music from a mix of genres and eras that highlights her latest discoveries––one of her current favorites is Karen Dalton's "
Something on Your Mind
." Megan notes that CHIRP hosts a variety of
live shows
, too, to complement its Internet presence.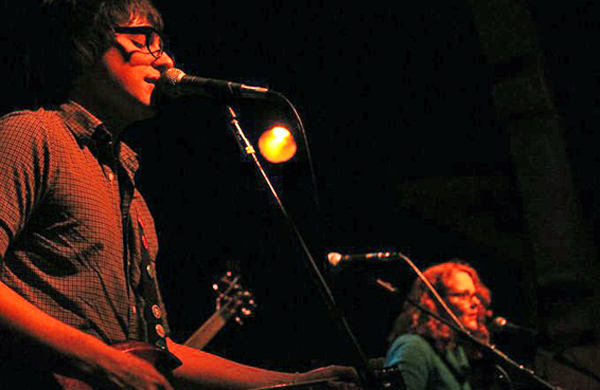 "You Should Go to Schubas Every Night"
Both Megan and Sam love
Schubas
. "[Project Film] played its first show as a full band [there]," Megan explains. Sam adds that "the sound is pristine," and the walls are papered with posters for past performers such as Andrew Bird and The National. Megan jokingly suggests that music lovers go there every day, and she and Sam might really live by that suggestion—as soon as our interview ended, they headed to the venue's Tuesday trivia night. They also recommend
Reggies Music Joint
, another place they've performed. The smaller, funkier cousin of
Reggies Rock Club
, Megan notes that the Music Joint has warm lighting and "they make a mean pulled-pork sandwich." The focus isn't just on live music, either––there's also a record store on the second floor.
Show Up Early … But Not Too Early
"Don't be afraid of opening bands," Sam says. "A lot of local bands play opening slots." However, that doesn't mean hyper-punctuality will pay off. "You don't need to show up when doors open," Megan says. "Because you could be the first person there [and be] by yourself for a long time." Venues typically list separate times for doors and the show. Shoot for the latter, or if there's no showtime listed, assume it starts 30–60 minutes after doors.
Don't Be a Heckler
To be a good audience member, you mainly need to show up and not steal anything. However, Megan also appreciates quiet during a tender song. Sam agrees: "There's no better way to discourage a performing band than to start talking." During more upbeat numbers, chatter is fine, but avoid it during soul-baring songs—even if you're yelling "I am very moved right now!"
Check Out Tandem Shop's Fifth-Anniversary Party
The duo will host the label's
five-year anniversary party
, an 18+ event at
Lincoln Hall
, on Thursday, August 15. All but one of their bands is playing, and one alumnus act, Mr. Bear, is also flying in from Los Angeles. "We can't promise this, but there might be cake," Megan says. However, stickers and limited-edition screen-printed posters will be available. The show starts at 7 p.m., and tickets are $8.
Top photo: Jennifer Dentel, middle photo: CHIRP Radio, bottom photo: Candice Philpot
BY: Mae Rice
Guide Staff Writer
Mae Rice is a staff writer who writes about eyelash extensions, French food, what "business casual" even means, and other style and food topics.