Live Music in the City
BY: Natalie Chassaigne Kurtzman |
Jan 21, 2014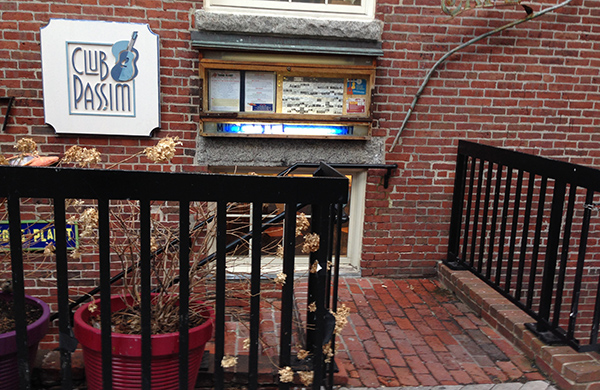 In high school, my best friend and I would trek into the city from our Boston suburb many weekends. Our frequent destination: Harvard Square's Club Passim. As an eighteen year old, there weren't many options for enjoying city nightlife. Club Passim was a very welcome exception. Still to this day, I savor evenings listening to live folk music in the intimate Palmer Street setting. In addition to being a great night out, it's pretty incredible to think about the history of the Boston music scene. Bob Dylan and Joan Baez sang at Club Passim back in the day. Wally's Cafe has been around since 1947, and is still a reliable venue for live music 365 days of the year.
Personally, I adore the smaller, more intimate venues that allow you to feel like you're at a private performance. In addition to paid concerts, you'll find many free options thanks to the area universities, such as Berklee College of Music and the New England Conservatory. There are plenty of performances and student showcases for $5, and many are even free. As a music lover, it is great to experience up-and-coming talent.
If you are in the mood for jazz, I'd recommend Scullers Jazz Club, Wally's Cafe, or The Beehive. Each venue has a unique personality - from The Beehive's bohemian flair to Wally's intimate scene. If you're looking to groove to bluegrass, I would recommend Cantab Lounge or Toad, both in Cambridge. When it comes to more mainstream music, I still prefer the smaller venues, such as Paradise Rock Club, The Sinclair, and Royale. Let's not forget about the seasonal venues, too, such as western Massachusetts's Tanglewood, and more locally, the Hatch Shell on the Esplanade. Regardless of season or musical taste, there's an abundance of live music to enjoy here in Boston.