Local Sips and Local Sounds at City Made Fest in Andersonville
BY: Daphne Sidor |
Sep 19, 2013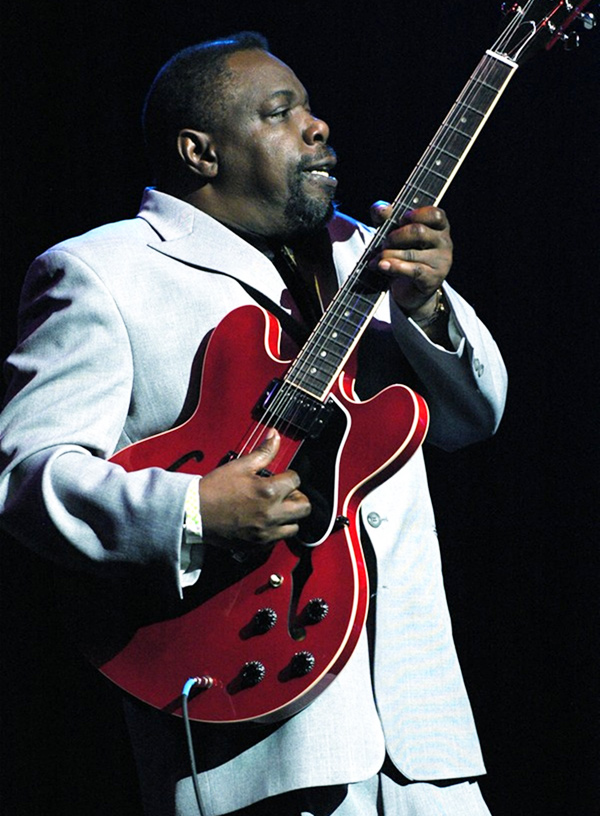 There won't be a cover band within earshot or a megabrewery tent in sight at Andersonville's
City Made Fest
, which takes over a block of Clark Street on the weekend of September 21–22. That's one sign that this brand-new street festival is a little more ambitious than your average block party. Another is that the musical acts and beer vendors on tap all work their creative magic right here in Chicago (or are about to—the one outsider, Lagunitas Brewing Company, is building an outpost in North Lawndale). How best to appreciate this cornucopia of diverse local flavor? Perhaps by synchronizing your drinking schedule to the music. Below, we've matched seven bands with an ideal liquid counterpart. The beers on tap are subject to change, but we've tried to pick especially popular potions to minimize the risk of disappointment.
Saturday, September 21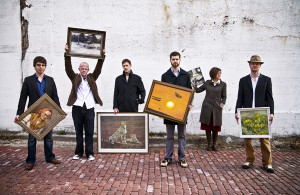 The Band: Canasta (1:45 p.m.)
The Beer: 4 Paws Brewing's Fawn Blonde Ale
Orchestral pop group Canasta has a lot of moving parts, a fact best appreciated during their live performances. It's then that you realize that the trombones, violins, and vocal harmonies you hear on record aren't a product of the studio—they've been built into the songs from the start. Perpetually grinning frontman Matt Priest leads a group of musicians who fit in plenty of showmanship around their intricate rhythms and textures. All this hard work comes together to make a sound that goes down as breezily as 4 Paws's Fawn Blonde Ale. It's as sprightly and quaffable as lemonade—in fact, it was modeled on Manhattan Brewing Company of Chicago's 1930s-era Picnic Beer—but there's a lot of complexity to be found in its citrus and floral notes if you let it linger on the tongue.
The Band: Furious Frank (3:30 p.m.)
The Beer: Revolution Brewing's Double Fist
Just in time to keep late-afternoon sleepiness from setting in, Furious Frank takes the stage with klezmer-inflected folk rock. It's not unusual to find the band bringing eight or nine members on stage, donning goofy costumes, and telling corny jokes between songs. When the horn section, the vocal melody, and the buzz of the electric guitars all line up, subtlety is the last thing on anybody's mind. Equally intense is Revolution's Double Fist, a double IPA that presents an intense rush of hops flavor and an ABV of 8%.
The Band: Psalm One (5:15 p.m.)
The Beer: Lake Effect Brewing Company's Milk Stout
She might introduce herself as Psalm One or alter ego Hologram Kizzie—and she appears in cartoon form as a character named Hugs on the cover of recent EP
Free Hugs
—but the woman born Cristalle Bowen maintains a perfectly consistent identity in her music. Namely: a rapper who's supremely confident in her technical aplomb but also relaxed enough to give her flow over to slower soul grooves. Earlier this summer, she teamed up with a group of local high-school students to film a video for "Macaroni and Cheese," which she performs while preparing a meal to deliver to women's shelter
Deborah's Place
. If that gets you hungry for dairy, try Lake Effect's milk stout. The milk sugar adds both sweetness and heft to the malty brew, and chocolate notes make it an ideal dessert drink after a light, early dinner.
The Band: Funkadesi (7 p.m.)
The Beer: Finch's Beer Company's Awesome Cabeza
Take a reggae guitarist, a Punjabi percussionist, a Bollywood–style vocalist, and, for good measure, six other musicians from entirely different backgrounds, and you get Funkadesi. Although the band draws from different world musical styles from song to song, the common thread is that they're all made for dancing. Get inspired by Funkadesi's Latin numbers and try Finch's Awesome Cabeza, designed to add a bit of microbrew complexity to a Mexican-style lager.
Sunday, September 22
The Band: Emily Hurd (noon)
The Brew: Ale Syndicate Chicago's Sunday Session Hopped-Up Ale
Emily Hurd opens Sunday's lineup with feel-good originals that sound like they could easily be standards from anytime in the past half-century or so. She got her start with a group of musicians from the
Old Town School of Folk Music
, and it shows in the warm, rootsy arrangements that back her rich voice. It's music that wouldn't lose much being broadcast from the radio in the kitchen while you sunbathe in the backyard. Ale Syndicate's Sunday Session beer is an equally good fit for noontime lounging: extra-light, extra-fizzy, and relatively low in alcohol.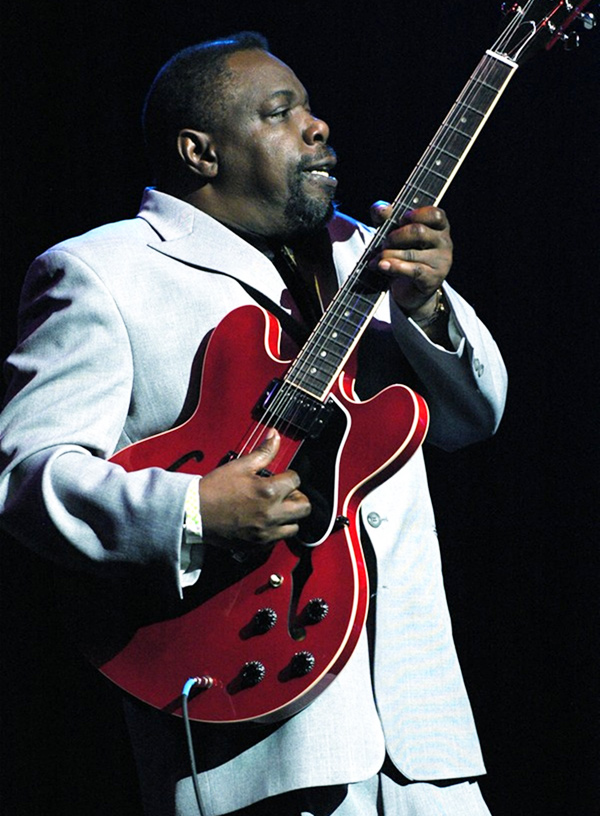 The Band: Lurrie Bell (5:15 p.m.)
The Brew: Metropolitan Brewing's Afterburner Oktoberfest
Lurrie Bell is what people mean when they talk about Chicago blues. His credentials are almost too perfect to seem real: he's the son of a famous harmonica player, and he picked up the guitar at age 5 and spent time playing southern churches before making his way back north to cement his reputation with captivatingly expressive playing. (His tuneful vocal rasp doesn't hurt, either.) To find a pairing for this local institution, it only seems appropriate to look to an elder statesman of the Chicago beer scene. Relatively ancient in Chicago microbrewery terms at 5 years old, Metropolitan goes traditional with its Afterburner Oktoberfest, which evokes the crisp air and fall produce of a Midwestern or German harvest season.
The Band: Sidewalk Chalk (7:30 p.m.)
The Beer: Off Color Brewing's Troublesome
Sidewalk Chalk aims to make audiences think as they dance with contemplative lyrics and intrepid cross-genre exploration. Laidback MC Rico Sisney rhymes over Maggie Vagle's ultrasultry vocals and a musical backdrop of live drums, tap-dance percussion, and funky bass and horns. There's a lot going on in new brewery Off Color's Troublesome, too—in fact, it's made from two separate beers, a basic wheat beer and a lactobacillus-fermented variety. At the end of the brewing process, they're united by coriander and salt, making for a flavor that Off Color describes as downright funky.
Canasta photo: © Sarah Hadley; Lurrie Bell photo: © Kurt Swanson
BY: Daphne Sidor
When she's not busy writing, Daphne is an indie-pop musician, year-round bike commuter, and newbie gardener.