Look Out for These Local Bands at Riot Fest
BY: Collin Brennan |
Sep 10, 2013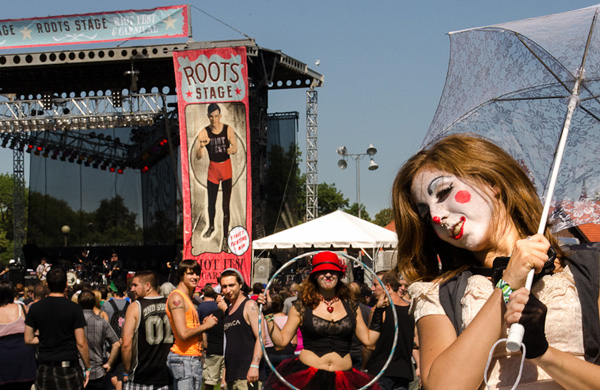 This weekend,
Riot Fest
brings together some of the biggest names in punk from across the country. But The Replacements, Blondie, and Bad Religion won't be the only ones holding court at
Humboldt Park
. Here's a look at five homegrown acts that cut their teeth in Chicago's clubs and basements.
The Lawrence Arms | Saturday at 6:45 p.m.
If Chicago had won its bid for the 2016 Olympics, we might have seen
The Lawrence Arms
ripping Soldier Field to shreds in the opening ceremony. OK, maybe that's wishful thinking, but it's true that no band of the past decade has made the Windy City a more forceful part of its identity. Childhood friends Brendan Kelly and Chris McCaughan first played together in
The Broadways
(also playing on Sunday) before parting ways and reforming as The Lawrence Arms in 1999. Whereas their former band owed a heavy debt to the politically charged punk scene of Berkeley, California, The Lawrence Arms has evolved into a purely Midwestern product. The band's name is even borrowed from a North Side apartment complex where they once lived, and early albums such as
Ghost Stories
readily name-drop local bars such as the
Empty Bottle
and the L&L Tavern. If you need to do some catching up before the show, their entire discography can be found on the L&L's free jukebox.
Maps & Atlases | Sunday at 12:15 p.m. 
Although
Maps & Atlases
has received more international attention than any other act on this list, the Chicago-based quartet can't be blamed for pandering to radio listeners. So far, none of their releases (two EPs and two LPs) have shied away from experimentation. But the band is never weird for the sake of being weird; the clipped drumbeats and meandering guitar riffs exist only to serve the tightly crafted pop melody beneath each song. The multitalented band members, who met while attending art school at Columbia College, often pick up other instruments to round out a studio recording, and guitarist Erin Elders even flexed his director's muscles in the music video for "
Living Decorations
."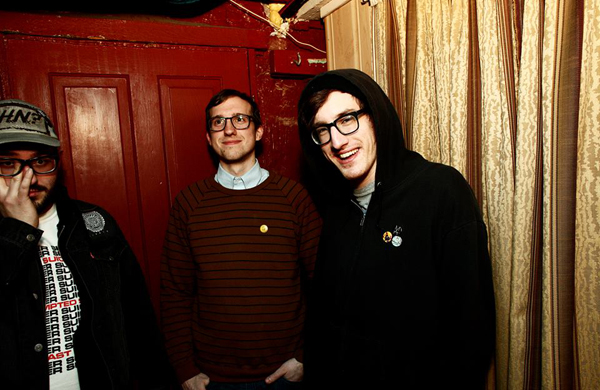 Pet Symmetry | Sunday at 12:30 p.m.
Evan Weiss has had a busy year. In April, the prolific songwriter behind
Into It. Over It.
took some time off from his tent-pole act to record an EP with
Their/They're/There
, a math-pop supergroup comprising Weiss, Matthew Frank (
Loose Lips Sink Ships
), and Mike Kinsella (
Owen
, Cap'n Jazz, American Football). After spending the summer on a countrywide tour with Into It. Over It., Weiss returned to Chicago to form yet another supergroup, this time with Erik Czaja and Marcus Nuccio of emo revivalists
Dowsing
. The result was
Pet Symmetry
. They mostly play to Weiss's strengths, foregoing twinkly guitars in favor of soaring power-pop hooks. Weiss has earned a reputation for long-winded stage banter, a love-it-or-hate-it tendency that also shows up in song titles such as the unwieldy "
A Detailed and Poetic Physical Threat to the Person Who Intentionally Vandalized My 1994 Dodge Intrepid Behind Kate's Apartment
." Unless you're the person he's referring to, you'll want to be front and center for the band's Riot Fest set.
Twin Peaks | Sunday at 4:30 p.m. 
When they first formed, teenage garage rockers
Twin Peaks
were forced underground in the most literal of ways. Since they weren't (and still aren't) old enough to play bars, basement shows soon became their bread and butter. That all changed when the
Chicago Reader
took notice
and invited the boys to headline its "Best Of" Bash at the
Metro
. The band's infectious energy serves as a reminder that punk's most vital music often comes from the newly initiated. Their latest album,
Sunken
, clocks in at less than 20 minutes and catches lead singer Cadien Lake James at his sloppy best on songs such as "
Irene
" and "Ocean Blue."
White Mystery | Sunday at 7:30 p.m. 
While other kids were busy playing with Legos, Miss Alex White and Francis Scott Key White were building a time machine out of three simple components: drums, vocals, and a Rickenbacker guitar. The sister-brother duo has since forged a reputation as Chicago's preeminent garage act, with dozens of shows and two European tours to their name. On
White Mystery
's most recent LP, 2013's
Telepathic
, Alex and Francis blaze through their brand of trashy blues with so much confidence, you'd think they invented the genre. There's no escaping the obvious comparisons to The White Stripes, but White Mystery's sound also recalls Detroit rockers MC5. The difference? They manage to make all that noise with only two members.
Want to catch some more local acts at Riot Fest? Screeching Weasel, Smoking Popes, and even Fall Out Boy all hail from the Chicagoland area.
Top image courtesy of Western Publicity Photos of Pet Symmetry courtesy of Emily Read and Ryan Russell Photo of White Mystery courtesy of Diane Alexander White
BY: Collin Brennan
Guide Staff Writer
Collin is a senior editor and a staff writer for Consequence of Sound. He self-publishes zines and moderates writing workshops for The Chicago Publishers Resource Center (CHI PRC).