Los Campesinos! Make Sad Sound Happy at The Metro
BY: Roy Ivy |
Jan 2, 2014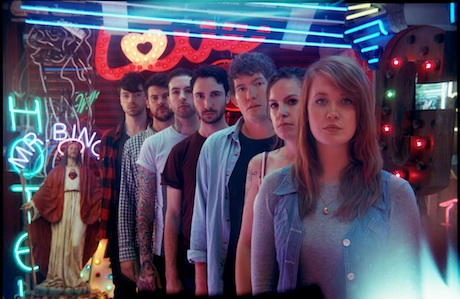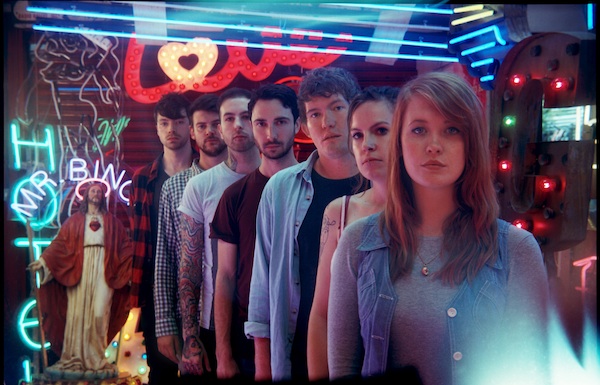 Yeah, they're smart alecks. But sometimes smart alecks have a way of getting under your skin. And if they sound like somebody shoved your entire CD collection into your ears, it's because they've got the chops to pack a weekend of sounds into one song. Welsh six-piece
Los Campesinos!
has a penchant for making dark jokes out of album names (
Romance is Boring
,
Sticking Fingers into Sockets
) and song titles ("We Are All Accelerated Readers," "Baby, I've Got the Death Rattle"), but they're not kidding around when it comes to songcraft. The band's latest album,
No Blues
, finds them kicking mud in the eye of anyone who ever called them "twee." Its muscular songs walk the tightrope between dreamy orchestral soundscapes and full-bore fuzzy chaos before simply setting that tightrope on fire. Singer Gareth Paisey's lyrics are worthy of a suicide hotline, and one gets the impression that he was born scoring his own umbilical cord after being jilted by a midwife. In any case, the tunes are wild and anthemic. They sound like someone who just broke up with you and hired a cheerleading squad to tell you about it.
(The Metro, 3730 N. Clark St. Saturday, January 25, 8 p.m., doors at 7 p.m. Tickets: $22.50.)
Listen to single "Avocado Baby" from the band's latest record,
No Blues
:
Photo: Jon Bergman
BY: Roy Ivy
Guide Staff Writer
Roy left The Polyphonic Spree choir and his punk band The Tah-Dahs to become a balding Chicago writer and folksinger. Find him on Twitter @RoyIvy.