Machine-Gun Rapper Snow Tha Product Fires Bilingual Bullets
BY: Reuben Westmaas |
Mar 5, 2014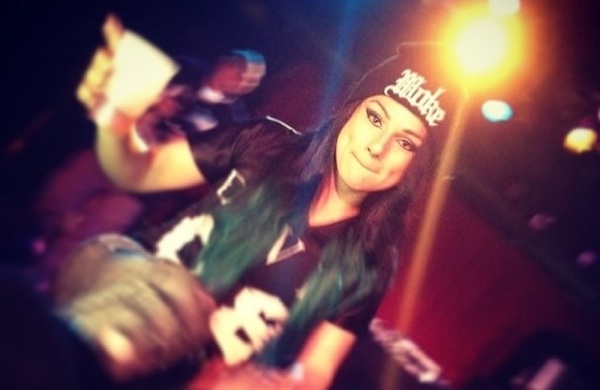 Is rapid-fire MC Snow Tha Product the Khaleesi of hip-hop? After listening to her track on HBO's new
Game of Thrones
mixtape, we say yes.
Some mention her in the same breath as Azealia Banks and Angel Haze. Others call her a female Tech N9ne. But be wary of whose company you place
Snow Tha Product
in—she just might outshine them. Her first big break, a collaboration with Mexican singer Jaime Kohen, helped launch a string of independently released hits. "Woke Wednesday" was a rapid-fire statement of purpose, while "Drunk Love" was a little less serious. She's since worked with Lupe Fiasco, Pitbull, and Twisted Insane, and now she's storming the country on her
F#*k Your Plans, Come Kick It tour
. But most excitingly, the young MC is about to gain some serious crossover appeal for her track on
Catch the Throne
, HBO's mixtape of battle raps inspired by
Game of Thrones
. Just by virtue of her name, you might have expected Snow Tha Product to rhyme about Jon Snow. Instead, she throws down some sisterhood with Daenerys Targaryen, praising the Dragon Queen's crusade for the crown in an environment that's oppressive toward women. Hopefully, you'll get to hear her spit the fantasy/feminist verses of "Fire" when she takes over
Reggie's Rock Club
(2105 S. State St.) on Saturday, March 15.
In a world where a girl isn't much / I've got the fire that none of y'all gonna touch / I've built an army / I've been all the cut / I've moved along / I've worked as hard as the toughest man involved. 
Dragon roar. Out.
The show starts at 8 p.m. Tickets are $13–$15 and can be purchased here. 
Image courtesy of the artist
BY: Reuben Westmaas
Reuben writes about whiskey at work and drinks it at home. He also writes and edits the arts magazine Sixty Inches From Center.