GROUPON GUIDE TO WASHINGTON-DC
Make Your Garden Glam with These Easy DIY Projects
BY: Jess Snively |
Aug 5, 2014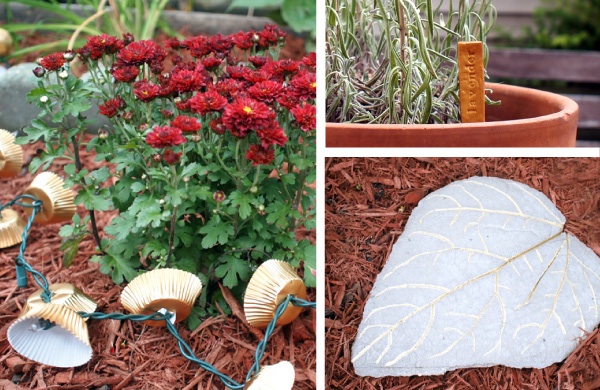 Now that it's August, your guests will be admiring your (hopefully thriving) garden the next time they drop by for a barbecue. To give their eyes more to feast on, try adding a bit of glam with three simple, modern DIYs: gold plant markers, cement leaves, and gold cupcake-liner lights. All these projects take are a few tools you already have lying around and a grand total of less than $25 worth of crafting supplies.
Gold Plant Markers
What You Need:
Gold polymer clay (I used Fimo)
Small letter stamps
Rolling pin
X-Acto knife
What You Do:
1. Roll a ball of clay into a long, skinny tube until it is approximately the thickness of a pencil.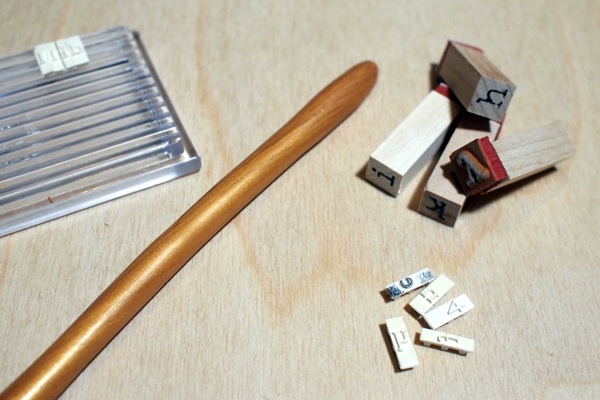 2. With your rolling pin, roll the clay tube flat until it's about ⅛" thick.
3. Using the small letter stamps, firmly stamp the name of the plant into the clay.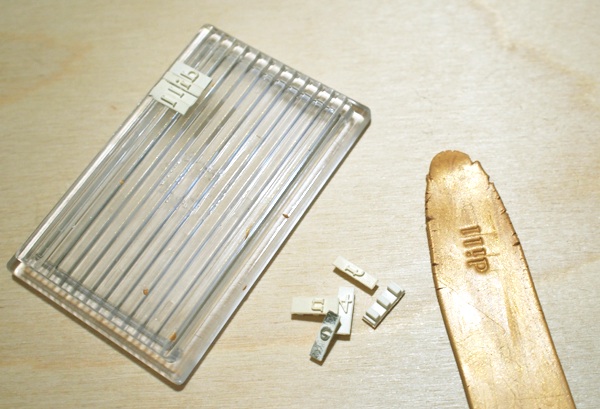 4. Using the X-Acto knife, cut the clay into a rectangle. Cut the end diagonally so it can easily pierce the ground.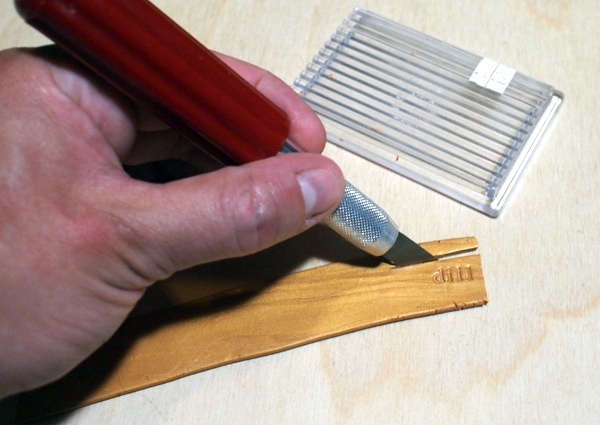 5. Follow the baking instructions on your clay's packaging (Fimo recommends baking at 265 degrees F for 15–20 minutes).
6. Let the pieces cool and cure overnight. To prevent them from curling, place a book on top of them.
7. Go forth and proudly stick your gilded markers into your garden.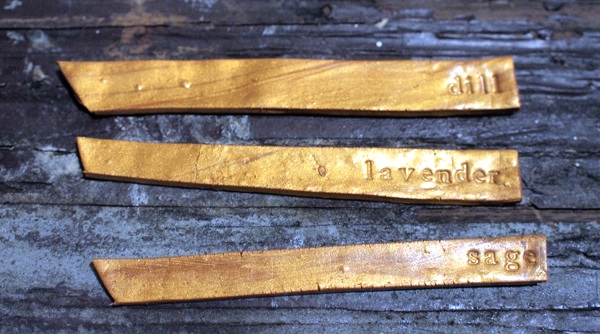 Cement Garden Leaves
What You Need:
Mixing cement (I got a 60 lb. bag of Quikrete—way more than enough for this project. A 10 lb. bag should work fine)
Large leaves (I used three enormous leaves I found in my alleyway—but a rhubarb leaf would be perfect for this)
Cooking oil
Water
Bucket
Gold paint
Paint brush (one large for brushing on the oil, and one small for painting the cement leaves)
Gardening spade
Large pieces of cardboard
What You Do:
1. Place the pieces of cardboard on a flat surface and place the leaves face-down on top of them.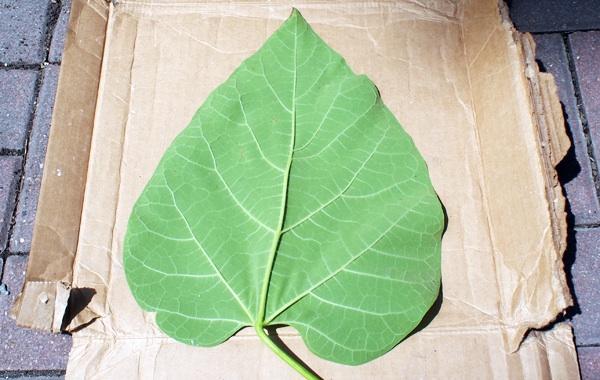 2. Brush cooking oil onto the backs of the leaves. This will help you peel them off when the time comes.
3. Mix the concrete: scoop about eight shovels worth of concrete mix into a bucket, then add water. Mix with the shovel until you produce a thick paste. Don't worry if you add too much water; you can always put a little more cement mix in.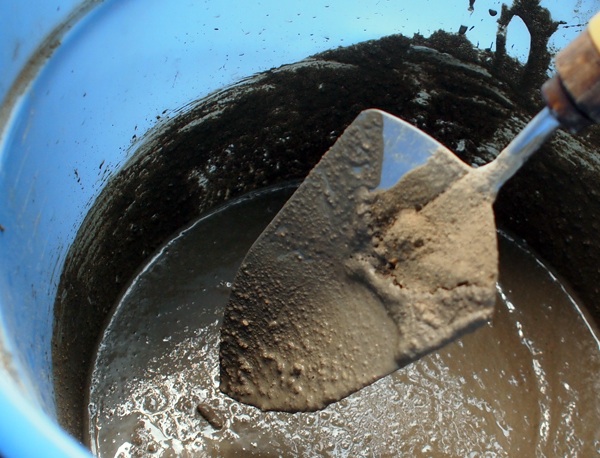 4. Pour the concrete on the leaves. Start in the center and work your way out until the entire leaf is covered with a layer of concrete that is approximately 1.5" thick.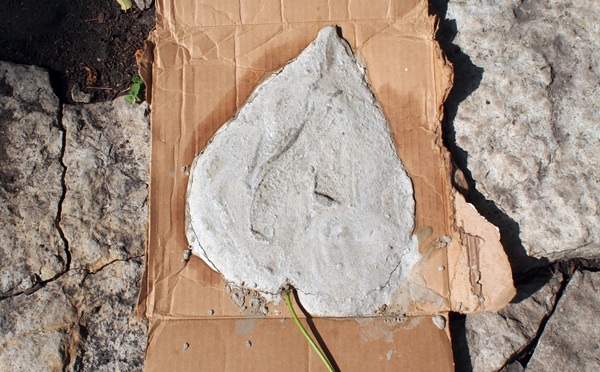 5. Let the concrete cure in a dry place overnight. (Warning! If you have pets, keep this out of their path. My dog stepped right in the center of one and left a surprise paw print that I had to patch up.)
6. Carefully peel the leaf off the cement.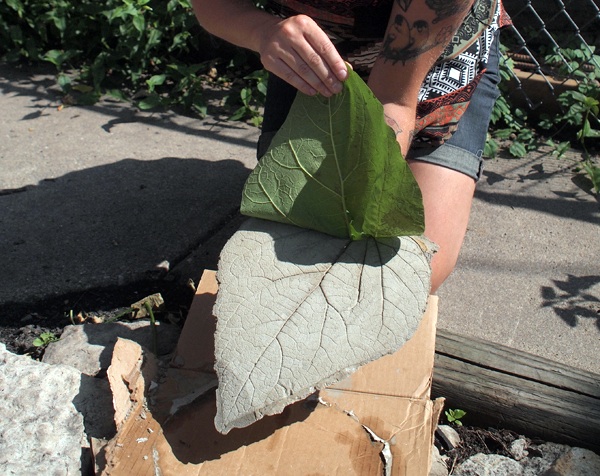 7. Paint the imprinted veins gold. Step back and admire!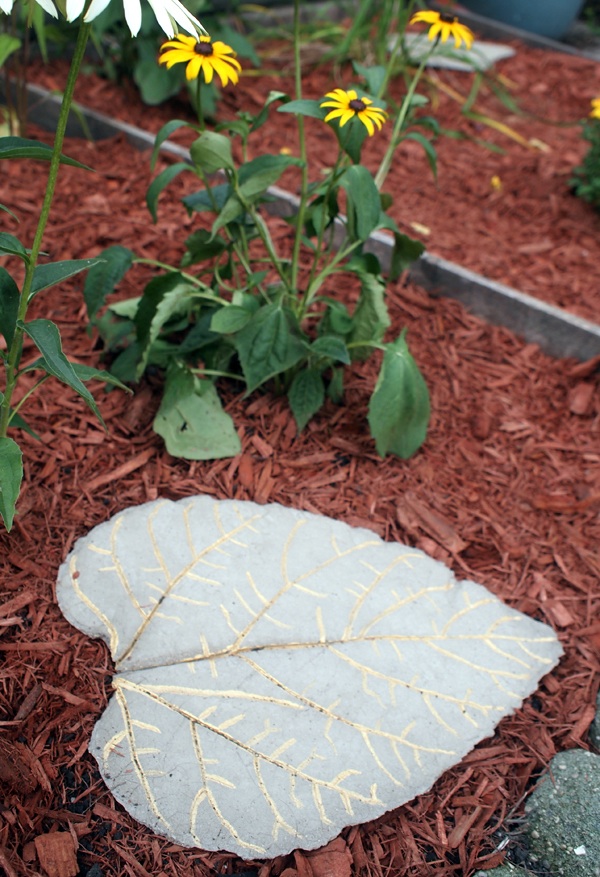 Gold Cupcake-Liner Lights
What You Need:
String of Christmas lights
Gold mini cupcake liners
X-Acto knife
What You Do:
1. Using your X-Acto knife, cut a cross shape into the base of each cupcake liner.
2. Pop each cupcake liner onto each light.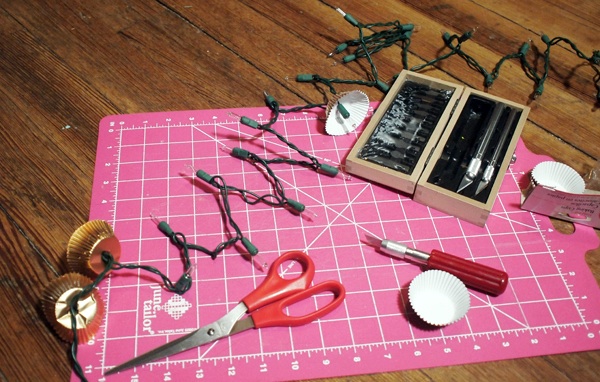 3. Drape them elegantly around your plants. Voila! Let there be light.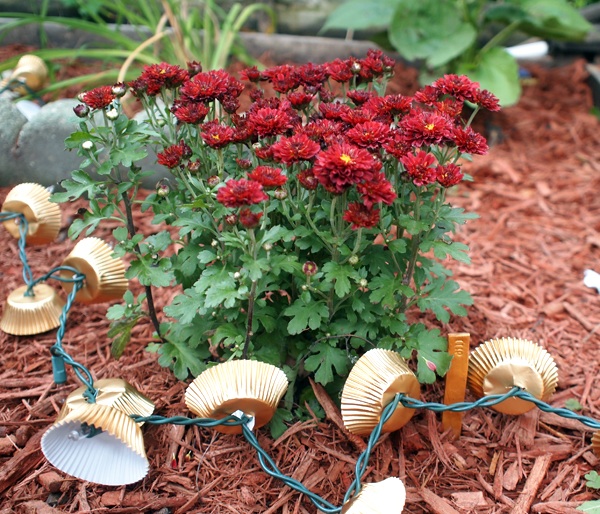 Check out Groupon's lawn and garden deals for more ways to spruce up your yard.