Makeup for People Who Don't Wear Makeup
BY: Emily Donelan |
Apr 4, 2014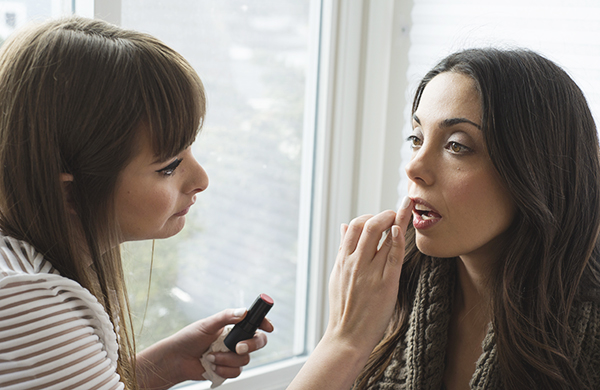 It only takes a couple of products (and some minimal hand-eye coordination) to pull off these two starter looks.
For low-maintenance women who suddenly find themselves needing or wanting to wear a little makeup, professional makeup artist Erica Janssen has two simple suggestions: use as little product as you can, and choose long-lasting formulas. "If you put in the effort, you want to ensure your masterpiece lasts all day [or] night," she says. Erica followed her own advice in creating two unique looks: a bold pink lip that's ideal for spring, and a simple, yet dramatic smoky eye. She kept the product count low—both looks only require two products plus mascara—and the application processes easy. "For both looks, I chose long-wearing products that are easy to use and can be applied with just your fingers."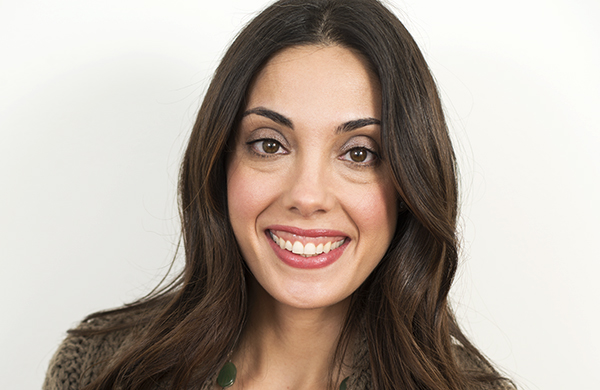 Pretty Pop of Color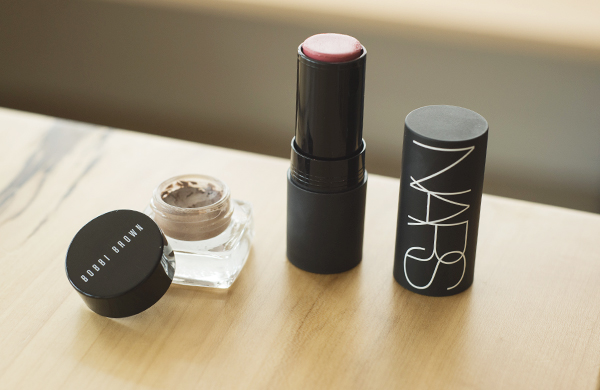 Products used:
NARS Matte Multiple
 in Laos ($39), 
Bobbi Brown long-wear cream shadow
 in Sand Dollar ($25), mascara For this look, Erica lightened the product load by using the NARS Matte Multiple, which is a multipurpose color stick that she applied to Suzette's lips and cheeks. "[Laos is] the perfect pop of coral-pink," Erica said, which she noted is a foolproof hue "for a beginner that wants to experiment." Erica applied the color right out of the tube, but you can also create a dewy finish by using a dampened brush. Erica kept the eye makeup very simple as well, blending a long-lasting, neutral shadow upward from the lash line and finishing the look with a coat of mascara.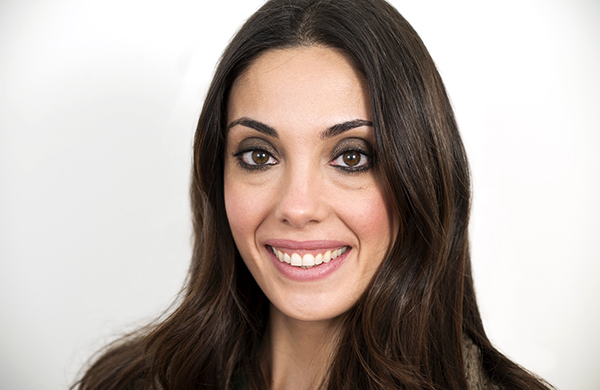 Simple Smoky Eye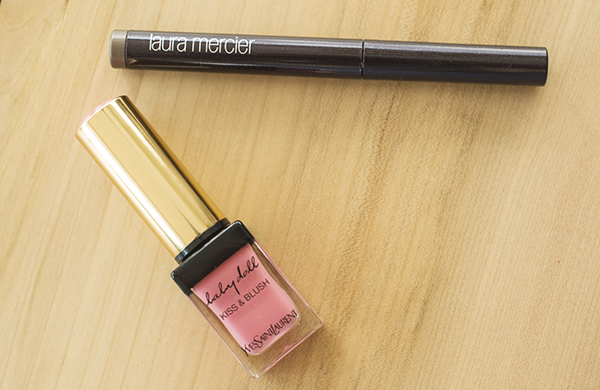 Products used:
Laura Mercier Caviar Stick eye color
 in Khaki ($26), 
YSL Kiss and Blush
 in 08 Pink Hedoniste ($40), 
Smashbox Always Sharp waterproof kohl liner
 in Raven (optional, $20), mascara Whereas the first look highlighted the lips and cheeks, this look is about playing up the eyes. To start, Erica applied the eye-shadow stick generously along the lash line, blending upward with her finger so the color was darkest near the lashes and lighter near the crease of Suzette's eye. You could stop there and finish with some black mascara, though Erica chose to blend a little shadow under the lower lashes and tightline the eyes with black liner. To balance the dramatic eye, Erica used the YSL two-in-one lip and cheek color, which is an air-whipped mousse that added just a hint of pink.
Photo: Tim Burkhart, Groupon
Beauty & Spas Deals in Chicago