Markets in Atlanta that Elevate the Corner Store Experience
BY: Broderick Smylie |
Nov 3, 2013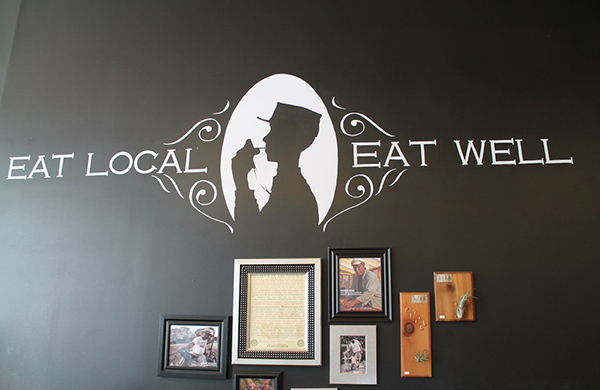 It's not uncommon to walk into a supermarket and feel overwhelmed by the amount of choices available fighting for your attention. Any type of  produce desired can be found year round and can be shipped from all over the world. We're lucky in Atlanta that we have a number of small grocers bucking that trend to offer local goods and a friendly neighborhood environment. Typical corner stores are heavy on the processed snacks and sugary sodas but the brother and sister owners of Boxcar Grocer ( 249 Peters Street Atlanta, GA 30319 404-883-3608) felt that the area surrounding their Castleberry Hill location was ready for something more. Allison and Alphonzo Cross envisioned a store that would support local farmers, specialty food products made in Georgia and African-American owned businesses.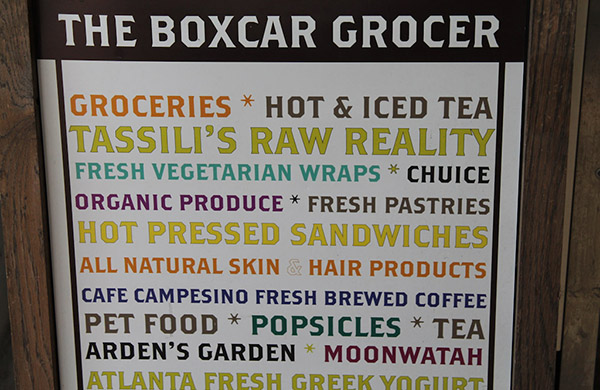 They're happy to bring in local produce cultivated by purveyors including Truly Living Well and serve ready to eat healthy dinners by Tassili's Raw Reality. Patrons to Boxcar Grocer will find the freezers stocked with made in Atlanta gelato from Honeysuckle and ice cream from High Road Craft. They source a refreshing homegrown watermelon drink Cui as well as serve coffee roasted locally by
Batdorf and Bronson
on the Westside.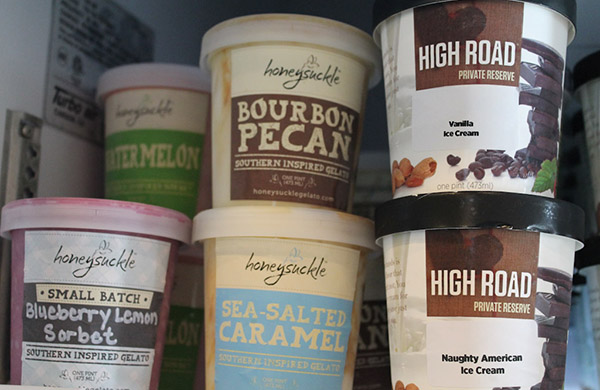 The Candler Park Market (1642 McLendon, Atlanta, GA 30307
(
404-373-9787)  is slightly larger than your typical corner store yet still is a far cry from a big box store. They pride themselves on serving craft beer that you'll likely not find on the shelves at the supermarket and offer refillable glass growlers that are great for parties and good for the environment. You'll often find local breweries featured including Monday Night Brewing and Athens' Terrapin Beer Co. Neighborhood residents enjoy finding local produce that ranges from fresh fruits and vegetables from local farms, and apple cider in the fall. Candler Park Market stocks frozen treats from the King of Pops as well as gourmet ice cream with grassfed dairy from Jeni's. If you're not in the mood to cook, the market features an excellent deli at the rear of the store. It's a serious upgrade of the typical grocery store fare with, fresh market salads, homemade soups (think smoked tomato bisque and spicy coconut corn, not chicken noodle) and burgers made with grassfed beef and gourmet grilled cheese sandwiches. In the evenings from 7-10 through the end of the year, you'll find Jarrett Stieber, a chef who's worked in the area's top kitchens, cooking up fine dining small plates in a relaxed atmosphere.  Recent dishes in his Eat Me, Speak Me dinner events include fried chicken with crowder peas, waxed beans, watermelon radish and black sesame puree, and catfish with turnips, baby bok choi and pickled ginger broth. These are just two of number of locally focused markets that I enjoy in the city. You'll also find locally sourced fare at Savi, Star Provisions, Sawicki's, Oakhurst Market, The Mercantine and Urban Cannibals.