GROUPON GUIDE TO NEW YORK
Mealtime Can Be Adventure Time
BY: Aimee Algas Alker |
Apr 19, 2013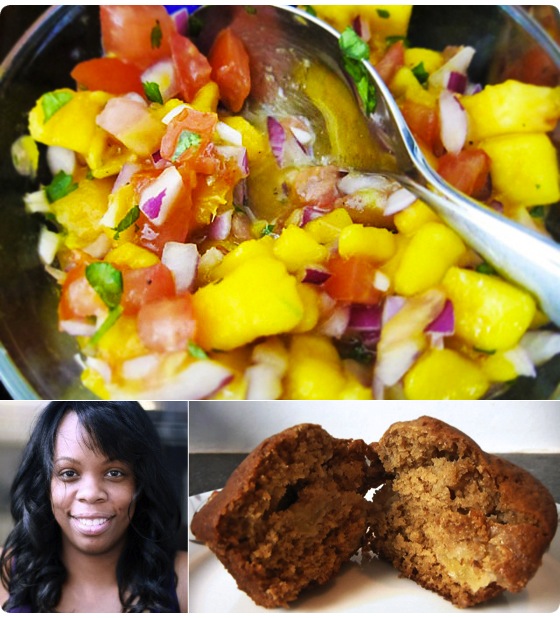 "NYC kids tend to be more adventurous in their eating," Kimberly Coleman says. Her two sons support this statement: her "foodie" relishes sushi, and even her "finicky" one can find something he likes at Indian restaurants. But that isn't to say that Kimberly is immune to the challenges of feeding kids. She works hard at the task and, luckily for other parents out there, shares her tips, tricks, and all-ages recipes on her popular blog,
Foodie City Mom
. I tapped Kimberly's brain for some of her favorite tips to help parents cultivate their own adventurous eaters.
GROUPON: Why do you think New York kids are more adventurous eaters?
KIMBERLY COLEMAN: I think they are exposed to a variety of different foods that kids from other places just aren't exposed to. I grew up in Virginia, and we had American food, Southern food, and Chinese. There just weren't as many different types of people there as there are here. Sushi and Indian food are my oldest kid's favorites ... he just turned 9. He even knows good sushi from bad. [He'll say,] "Oh, that one's a little too chewy." It goes back to experience. He's gone to a sushi-making class, so he's made his own.
G: What are your kids' favorite restaurants?
KC: In Forest Hills, there is a great pizza shop,
Primadonna Ristorante e Pizzeria
, that makes the best dough. They have someone whose only job is to make the dough fresh every day. ... We like various Southern restaurants in the city—for example,
Amy Ruth's
—but [my family's] current favorite is
Guy's American Kitchen and Bar
, [which] we recently visited on a media assignment. The grilled-chicken quesadilla and fruit kebabs with peanut-butter caramel were especially good. [As far as ethnic restaurants go,] our family really likes Thai food, and we especially enjoy the spicy fried rice and the basil sautéed entree at
Thai Pot
. If we go to Little India, there's
Curry in a Hurry
. We enjoy eating in all the different neighborhoods: Little Korea, Chinatown, Little Italy. Even with picky kids, it's easy to find something to eat anywhere. [Mine] will always eat a chicken ... without a lot of sauce.
G: How do you overcome your kids' food aversions?
KC: For both kids, we have a "three bites" rule. They have to try at least three bites before deciding if they really don't like an item. There are so many amazing foods out there, though, that (over time) we have found a variety of meal combos that everyone enjoys.
G: What are three tips for parents who want to encourage kids to expand their palates?
KC: 1. Introduce (and reintroduce!) a variety of foods. Kids' tastes change over time, so they very well may enjoy something healthy today that they rejected just a few months earlier. 2. Have the kids cook with you. In general, kids tend to enjoy (or at the very least try) foods that they have had a hand in helping to prepare. 3. Take advantage of food holidays. If you want to introduce different foods, make it fun. [Type] the name of the food plus "holiday" into a search engine. You will be surprised ... there's a holiday for practically every food!