Menswear for Women: Where to Snag Masculine Style in Chicago
BY: Daphne Sidor |
Aug 29, 2013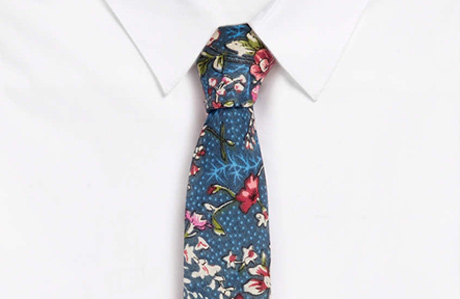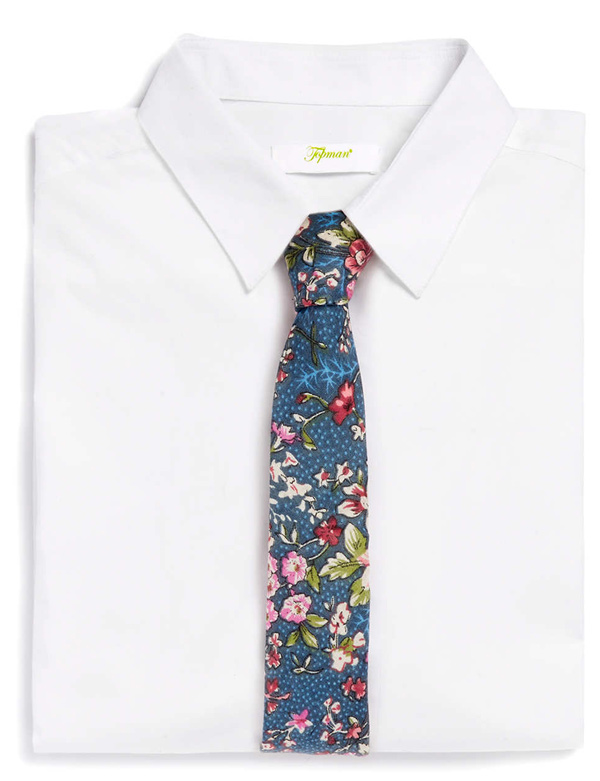 For women who favor the precise lines and elegant simplicity of masculine style, shopping has probably never been easier. The past several years have seen a wave of new companies eager to adapt elements of men's style to women's fashion, from the slouchy tomboy looks at
Wildfang
to the high-end suiting at
Saint Harridan
. Currently, most of these labels are concentrated on the coasts, but Chicagoans aren't entirely out of luck—they just need to get a little creative. Below are five local shops that make borrowing from the guys a cinch.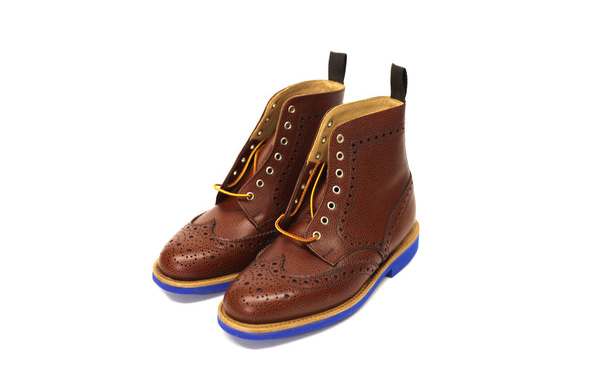 Sir & Madame | Exploring the Ampersand
The name of Ukrainian Village shop Sir & Madame might seem to suggest a strict gender divide, but that's not reflected in the merchandise. Enlivened by soles in eye-popping colors,
Mark McNairy
's beautifully constructed brogues and loafers come in sizes for men and women. The
Funktional
line is designed for women but often uses the loose silhouettes and wild patterns you might see on guys in an '80s music video. Many of the accessories would look dandy on just about anyone.
Farm Tactics
totes, for instance, marry thick neon nylon to swatches of camouflage fabric and climbing-rope handles, and
anchor-print socks
from Anonymous Ism beg to be shown off between a pair of loafers and the cuff of a tailored pant.
Moda Boutique | Shopping Like a Male Model 
Up in Andersonville, a look at Moda's
mannequins
reveals a European take on menswear in addition to a selection of women's clubwear. Slim-cut V-necks, blazers, and sleeveless button-ups might be made to show off manly muscles, but they'll also look sharp and sporty on narrower shoulders. Heathered tees and henleys from Andrew Christian are lightweight and semisheer, making for an ideal middle layer between a basic tank and a blazer. The jewelry rack is explicitly unisex, offering up stainless-steel necklaces inspired by military tags and braided leather bracelets with magnetic clasps.
Cram Fashion | A Fashionable Cabin in Lakeview
Cram Fashion carries only men's brands, but the homey space with the wooden floors and walls welcomes everyone. In fact, the business used to have a women's offshoot, so staff are fully immunized against cooties. Of special note for fall are
Ben Sherman
shirts decorated with tiny floral and paisley prints (which come in size extra-small), as well as an array of structured canvas and leather satchels and work bags that are durable and chic.
Store B Vintage | Thoughtful Vintage with a Sense of Fun
When I surveyed a few acquaintances who've perfected the art of dressing across gender lines, a common complaint was the difficulty of finding scaled-down sizes. But "being small gives me at least one advantage," noted Gabe Sopocy, whose career in advertising forms an ideal setting for her well-pressed but colorful business look. "Dudes were smaller in the early 20th century, so there are times I score good stuff when I go vintage shopping at places like Store B." The Wicker Park shop curates a selection of immaculately preserved (or ideally worn-in) clothing that reaches as far back as the 1950s. Wool ski sweaters, rugged flannel jackets, and cardigans abound, and the stuff that doesn't fit snugly might still become fashionably oversized when placed on a female frame. Skinny 1960s neckties, on the other hand, are especially suited to smaller frames, including shorter people. Another plus: staff get excited about pairing shoppers with whatever outfit they have in mind. On the day I stopped in, the owner was helping one man find a flashy dress for a costume party.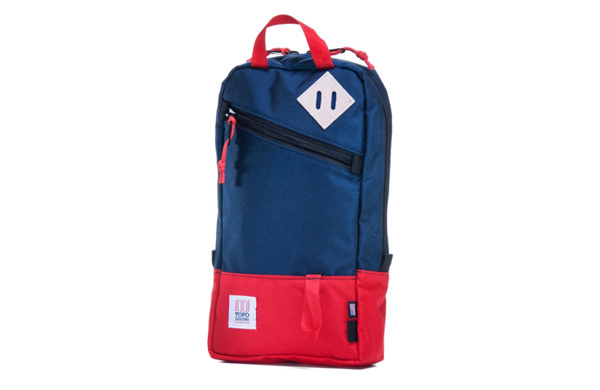 Independence | Outdoorsy Style in the Gold Coast
In a recent post, former Chicagoan Lizzie Garrett Mettler of the popular
Tomboy Style
blog reported that Independence has seen so many women coming in for its
Topo Designs
rucksacks, AOSafety sunglasses, and other outdoorsy accessories that it's considering introducing women's sizes. If your feet are a women's size 8 or above, you may already be in luck—they sometimes carry styles from
Oak Street Bootmakers
in sizes as small as a men's 6. In the meantime,
tough canvas jackets
from Post Overalls wouldn't look bad hanging a little loose, especially with the sleeves cuffed.
Top photo courtesy of Topshop; middle photo courtesy of Mark McNairy; bottom photo courtesy of Topo Designs
BY: Daphne Sidor
When she's not busy writing, Daphne is an indie-pop musician, year-round bike commuter, and newbie gardener.