GROUPON GUIDE TO LAS VEGAS
The Most Vegas Sushi Rolls in Las Vegas
BY: Aimee Algas Alker |
Jul 10, 2015
Just like everything else here, Las Vegas sushi is, in a word, bold. In a few more words: epic, gargantuan, flashy. The maki you'll see about town might be trimmed in gold, slathered in caviar, and have an unforgettable name like Natural Viagra or Sun of the Beach. Sushi here is definitely not just about the fish, but is another symbol of the city's bodacious opulence. Here we've collected a few of Vegas's most Vegas sushi rolls that wow aesthetically. Whether you're new to sushi or an old pro, you'll recognize these in person because they're often just as flashy as whatever Las Vegas shows are running down the street.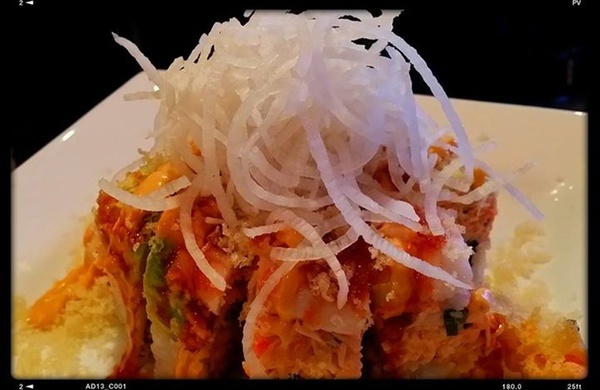 At Sushi Loca—home of rolls with names such as Natural Viagra and Don't Touch Her Mustache—chefs also craft the Jackpot, a mammoth roll packed with shrimp tempura, spicy crab, crunchy eel sauce, and spicy mayo.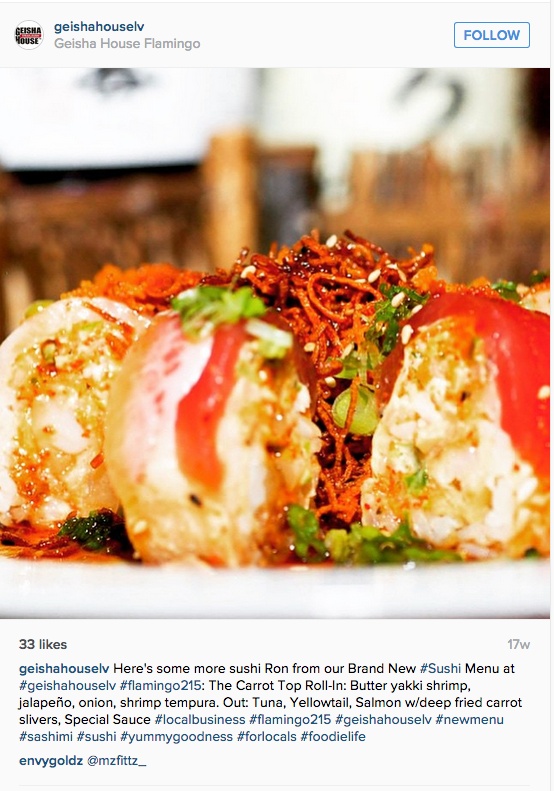 Geisha House's Carrot Top roll treats diners to shrimp two ways—butter yakki and tempura style—and wraps the outside with three kinds of fish before covering it with inches of deep-fried carrot slivers.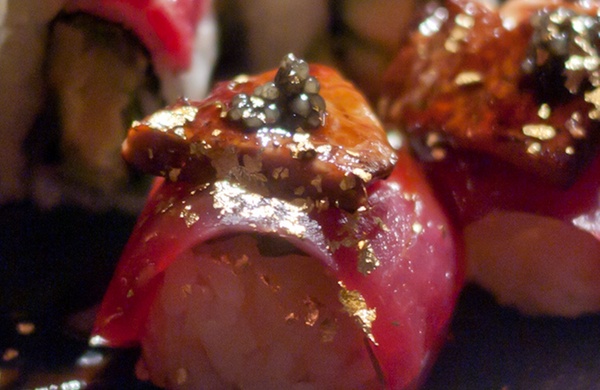 Vegas food writer Grace Bascos clued us into the Yamata Roll at SUSHISAMBA at The Palazzo: "It includes all the decadent items you can wrap in rice: tuna, foie gras, osetra caviar—and it's trimmed in gold leaf." It's perhaps the most Vegas of them all.
Jackpot roll photo courtesy of Sushi Loca, Yamata roll photo courtesy of Tiny Urban Kitchen