Mother's Day Outings for Moms of All Types
BY: AMELIA BUZZELL | 5.7.2013 |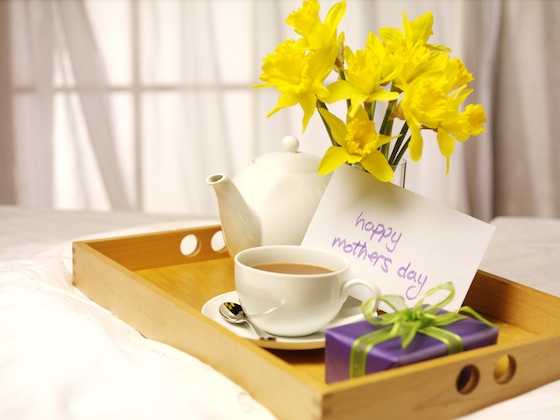 Maybe your mom loves brunch and flowers—or maybe she doesn't. Here are a few ideas for the mom who just wants to curl up with a good book or the one who wants to jump into the pit at a punk show.
For the mom who complains she doesn't have any pictures of you
Commemorate the holiday in one of Chicago's many photo booths, both old and new school. Track down nearby booths on Photobooth.net, or visit tried-and-true favorites at Double Door (1572 N. Milwaukee Ave.), Schubas Tavern (3159 N. Southport Ave.), or Bar Deville (701 N. Damen Ave.).
For the mom who just wants to dance
Dance the weekend away at Baby Loves Disco at Lincoln Hall (2424 N. Lincoln Ave.; noon on Saturday, May 11), which gives "all ages" new meaning. Children as young as 6 months are welcome to attend the disco dance party. To escape the pitter-patter of tiny feet, hit the punk- and noise-rock Coliseum show at the Empty Bottle (1035 N. Western Ave.; 8:30 p.m. on Sunday, May 12).
For the mom who'd still read aloud to you if you'd let her 
On-point staff recommendations, a healthy mix of classics and new releases, and a truly epic sale section make Unabridged Bookstore (3251 N. Broadway St.) a bibliophile's dream. Just down the street, Wilde Bar & Restaurant's (3130 N. Broadway St.) leather armchairs and crackling fire provide a fitting setting for storytime.
For the mom who lacks a green thumb
Don't let its name mislead you: Asrai Garden (1935 W. North Ave.) sells plenty of gifts that require no watering. Browse decoupaged John Derian trays, Santa Maria Novella beauty products, and delicate bone-china plates inlaid with platinum and gold from Caskata.
For the mom who isn't sure about this whole Mother's Day thing
Take her to see Mommie Dearest at the Music Box Theatre (3733 N. Southport Ave.) at 2 p.m. on Sunday, May 12, and bond over Joan Crawford's questionable parenting, epic eyebrows, and aversion to wire hangers.
BY: Amelia Buzzell
Guide Staff Writer
Amelia is a Senior Writer at Groupon who owns about 600 houses' worth of housewares. She daydreams about throwing parties and amassing more housewares.