My Getaways Experience
BY: Tammilee T. |
May 22, 2015
Booking our Bali Groupon Getaway was so easy! Once we found the trip that fit our vacation days we were able to book our trip quickly and easily. As soon as we had our Groupon voucher numbers I called and talked with the travel agent. They sent me flight info, hotel info and everything that was included in the deal. We were able to make sure the flights worked great for us and that we had all of the details we needed for the trip.
Once our flights were booked all I had to do was dream of all of the exotic things we could see in Bali. We had so much fun planning our trip. We looked at the Indonesia Groupon site for ideas on things to do while we were there.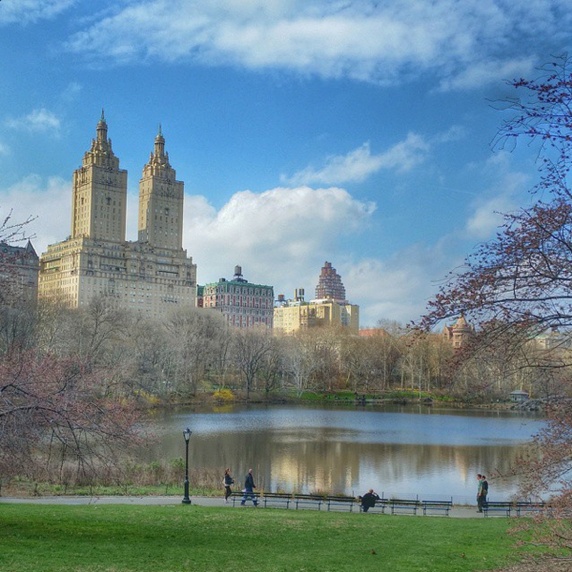 We ended up flying into NYC a day ahead of time for our flights to Bali so we could enjoy some time in the city. It was so nice being able to relax in between the flights. We found a great deal for a hotel room on Groupon. We were also able to check out great things to do on the Groupon travel site. The hotel we found on Groupon was such a great deal! It was right near the Museum of Natural History and had everything we needed for our trip.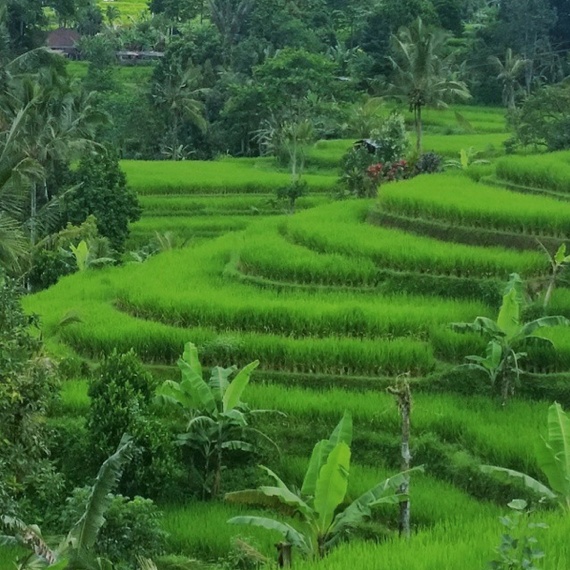 One of the best parts of booking the Bali Groupon Getaway was all of our airport transfers were included in the rate. When we arrived in Bali we were met by a nice tour guide who made sure we made it to the hotel and were properly checked in. He also met us during the middle of our trip to transfer from one city to the next. During the day he led us on a day tour of Bali and showcased some of the great art that is created on the island.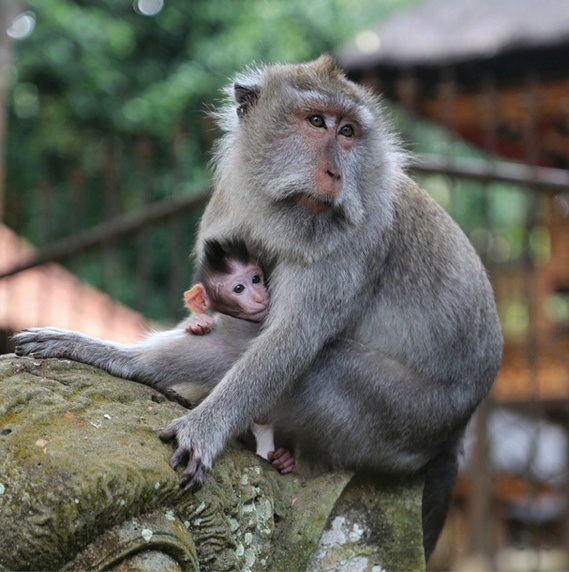 We had the chance to visit a Batik shop, painting workshop, silver shop, woodworking shop and the Monkey Forest. The Monkey Forest was one of the highlights of our trip. Our guide took us through the Monkey Forest letting us know how to be safe with all of the monkeys and still have a great time.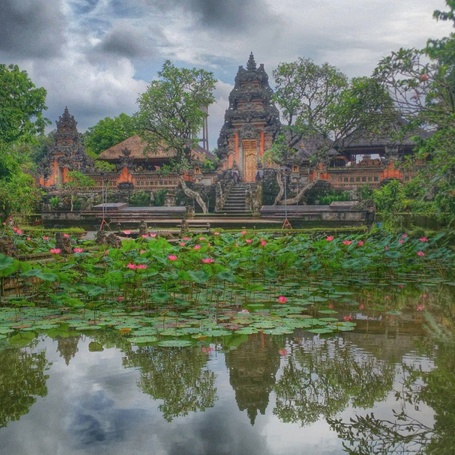 The guide gave us great ideas on what to do in each part of Bali we had the chance to stay in. At the end of our trip he met us at the hotel and made sure we got to the airport safely. All of our hotels were included with the Bali Groupon Getaway. It was so easy to check in and enjoy our time at each location. The hotels were gorgeous and nicely located to great temples, the beach and other tourist sites.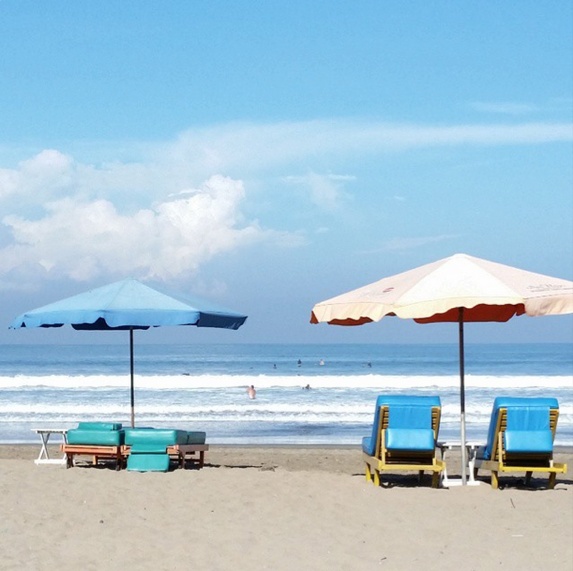 The hotel in Legion the Ossotel was a few minutes' walk from the beach and right across the street from an amazing massage spa. The hotel was in a great location, had an amazing pool and really good food. We enjoyed relaxing at the hotel and just soaking up the Bali sunshine.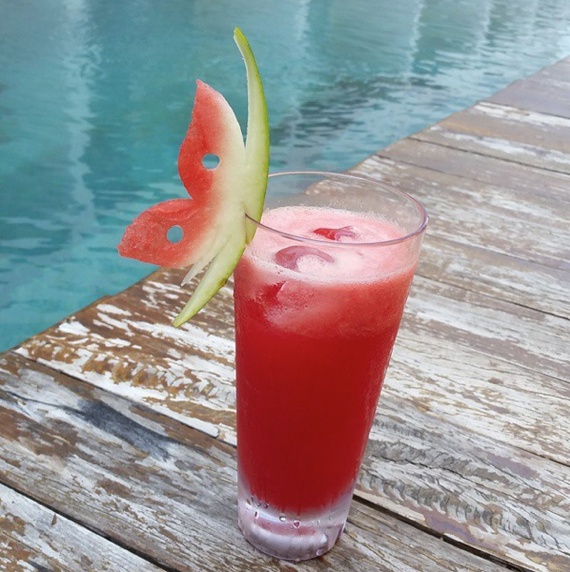 The Ossotel also had some of the best watermelon juice I have ever had! They served it with a gorgeous butterfly on the side and it tasted amazing!
Breakfast was included each day with our Bali Groupon Getaway. It was so nice being able to start the day with an amazing meal and not have to think about finding a restaurant or food for breakfast.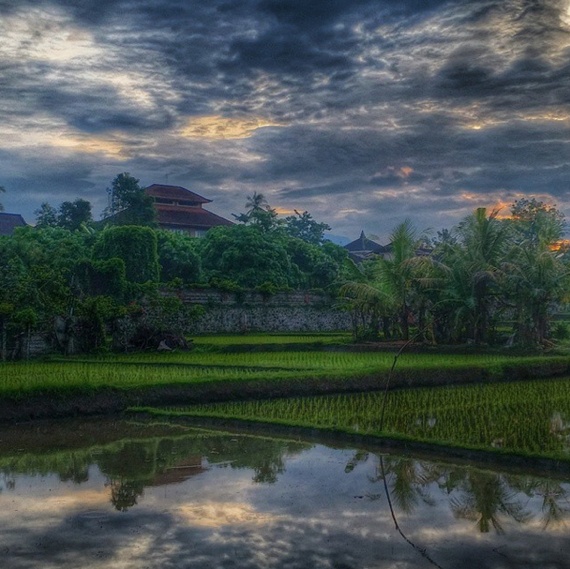 In Ubud we stayed at the Anini Raka Hotel which is located right next to a rice paddy. In the morning we could watch the farmers work the rice fields and enjoy the sounds of the roosters. One of my favorite moments of our entire trip was watching the sunrise over the rice fields from the hotel. The hotel also had an amazing spa right on site. We were able to get a few couples massages without having to worry about making it back to the hotel.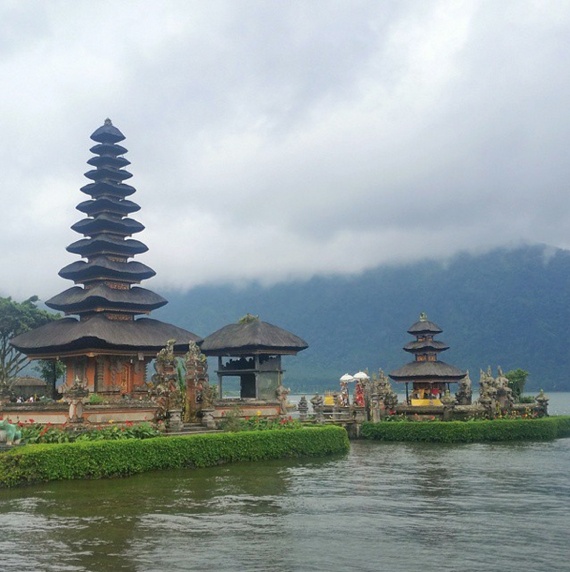 We are so excited to book another Groupon Getaway soon. While we were in Bali we were already looking at the site to see which one we wanted to book. They offer so many amazing deals around the world. If you are looking for a getaway a bit closer to home Groupon has amazing weekend getaways. We were able to book a weekend at a dream hotel near us.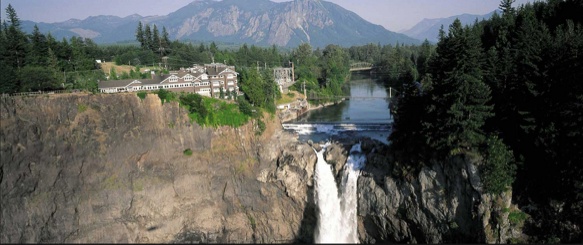 The Salish Lodge has been on my travel bucket list for years. I was so excited to book a romantic getaway with my husband. We were able to book a river view room for an amazing price. We also found Groupon certificates for a local winery and brewery in the area.
Using Groupon was a great way to save money and find amazing things to do in the area that we might not have had the chance to do.
If you are not sure where you want to stay you can enter your geographic region into Groupon and see the list of all destinations that are available. We had a hard time deciding there were so many options available. We are already looking at booking a weekend away on Groupon for our anniversary and my Husband's birthday. They have some gorgeous ocean view rooms on the coast and options closer to home.
Photos courtesy Tammilee Tips
BY: Tammilee T.
Tammilee traveled to Bali and Snoqualmie, Washington, as part of the Getaways World Tour.