My Midtown Miami
BY: Stephanie Camargo Ruiz |
Sep 7, 2012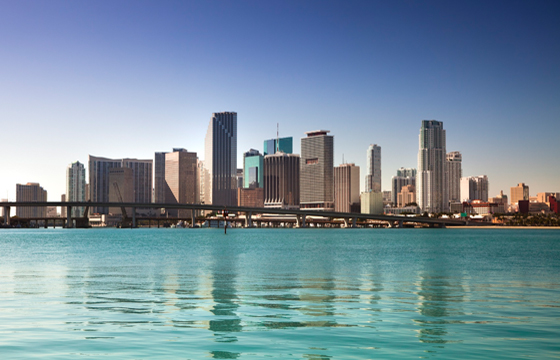 When people ask me why I started blogging, my answer to them is simple, I'm that "go-to" friend who loves to talk about the latest store openings, or the perfect happy hour spots and let's not forget the best local groomers for your pets. I'm the one you call when you're trying to pick the perfect place to go out for dinner and I just so happen to live in a pretty hip, up-and-coming neighborhood in South Florida called Midtown Miami. I like to think of Midtown Miami as our own little version of Brooklyn. To some, that might seem preposterous, but to me, it's my reality and I have some pretty decent insights as to why I can make that comparison. Midtown Miami is centrally situated right alongside Biscayne Bay, directly across from South Beach. It's a 12-minute drive from the airport, directly north of downtown and a little bit further away from Brickell. Not only is it set in an ideal location, Midtown Miami is a haven for those of us who enjoy being near the madness that can be South Beach but also relish in savoring local foodie spots such as
Sugarcane
,
Gigi's
and
Sakaya Kitchen
. Midtown is the place that artists, young professionals and families of all different backgrounds and cultures can call home. Everywhere you look, you're bound to see a dog being walked, a stroller being pushed or the occasional bum roaming the streets. I didn't say Midtown was perfect, but it provides the type of environment that many city dwellers crave. Local bars and lounges such as Bardot and the Electric Pickle have even caught the attention of Brickellites and the Beach crowd. All in all, Midtown Miami offers its locals the same vibe, venues and vida as does Brooklyn to its residents. While the area directly west of Midtown is still considered to be impoverished, gentrification is slowly taking place and residents find themselves being able to walk to more places to grab a cup of coffee, get their hair cut and shop for clothes. I love living in Midtown, as it provides me access to all the things I love; intriguing art displays, live music venues and a plethora of locally owned restaurants to eat at and have Sunday brunches at. I invite you to come check it out anytime.
BY: Stephanie Camargo Ruiz
Stephanie is an award-winning lifestyle blogger from South Florida who enjoys writing about her neighborhood and beyond... She makes it her mission to share all the latest on local venues, bars, restaurants, fashion trends, beauty and of course, adventures with her hubby and puppy Lola. Although the inspiration for MidtownChica first came when she was living in NYC, her move back home to South Florida was the actual push she needed to begin her writing escapades. Stephanie received her bachelor's degree in PR from UF and started her blog back in 2009.