National Novel Writing Month's Founder Shares Five Tips for Reaching 50,000 Words
BY: Collin Brennan |
Nov 19, 2013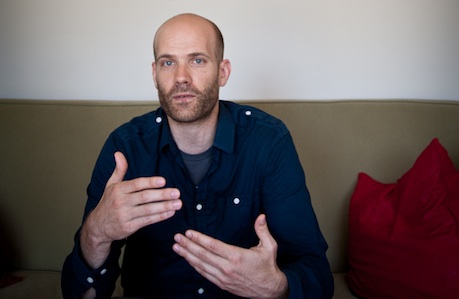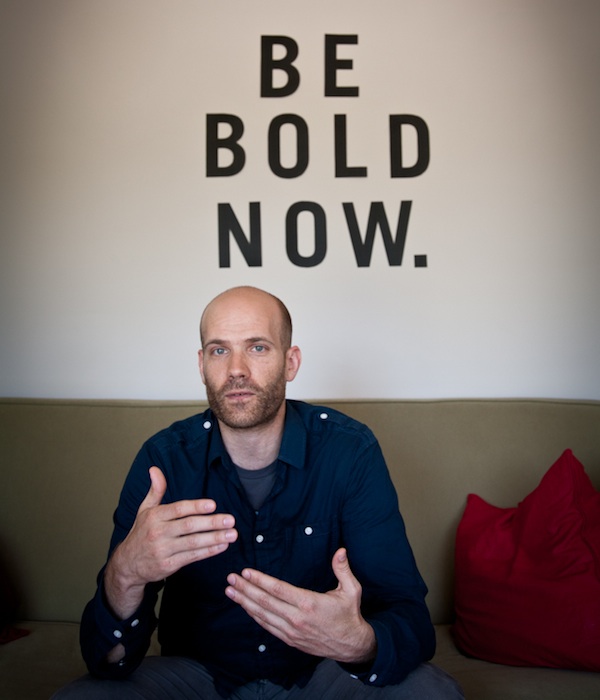 Chris Baty
never meant to start a movement. When he sat down to write a novel in 1999, he was only looking for a way to stay motivated for the daunting task ahead. The solution he came up with—to write a 50,000-word novel in the course of only 30 days—was equal parts inspired and masochistic. It was also surprisingly effective.
National Novel Writing Month
(NaNoWriMo, for short) has since grown into something that Baty and his inaugural class of 21 friends could never have imagined. More than 300,000 writers are currently taking on the challenge in 90 countries, and local chapters such as
ChiWriMo
keep their hundreds of members honest by organizing weekly write-ins and themed events. I took a break from furiously scribbling scenes to ask Baty to share his top five tips for keeping on track.
1. Go to a NaNoWriMo write-in.
"These are group noveling sessions hosted by volunteer chapter heads called municipal liaisons," explains Baty. "Write-ins are a perfect mix of fun and ruthless productivity and often involve treats. You can find a Google Calendar of write-ins for your area on the NaNoWriMo site." Even if you can't make one of the official write-ins, you could always schedule your own. Baty recounts how important write-ins were to the success of the inaugural NaNoWriMo. "Early in the month, we discovered that working together in the same room made the whole endeavor a lot more pleasant."
2. Turn off your WiFi while noveling.
"This is a tough one, but I've found that the Internet will happily eat your novel if you let it," Baty says. "Make online time a reward you earn for hitting your writing goals. If you find yourself repeatedly Facebooking when you should be noveling, consider downloading a program like
Freedom
that will block your Internet access for a set amount of time." Baty admits that this is a newer problem—one he couldn't have foreseen when he founded NaNoWriMo in 1999. Back then, "coffee shops didn't cater to laptoppers the way they do now," he reflects. "Outlets were scarce, and our laptops were the size of small washing machines and tended to drain their batteries within about 15 seconds of being powered on. So we started sheepishly showing up at Berkeley cafés with a 20-foot orange extension cord and power strips, which was a source of great curiosity for other patrons. More than once, people came up to our laptop-cluttered tables and asked if we were playing Battleship."
3. Build momentum with timed sessions.
"Write as much as you can for 40 minutes, take a break for 20 minutes, then dive in for another 40 minutes," Baty advises. "There's something magical about that cycle, and it will get you on a roll when nothing else will." And if you really need some extra motivation, "take part in pants-kicking timed word sprints organized by NaNoWriMo on Twitter via
@NaNoWordSprints
." Of course, word count isn't everything. Pacing is another issue that gives writers fits. "Fifty thousand words comes surprisingly quickly, and it's very easy to hit 50K and only be halfway through your story," Baty says. This isn't a problem in and of itself, seeing as how "most revised novels clock in at around 70,000 to 100,000 words. But when NaNoWriMo ends and the supportive community and motivating deadlines vanish, it's much easier to fill in missing scenes than it is to sit down and invent the entire second half of your book."
4. Go for the win. 
"If you're thinking of giving up now because your word count is too low, know that come-from-behind victories are a long-standing tradition in NaNoWriMo," Baty says. "Hundreds of people bash out 50,000 words in a single week." That said, he advises writers to make the most of the 30-day window. "I think [it's] useful because it forces writers to turn off the perfectionist inner critic that can make creative undertakings so miserable. You don't have time to spend months agonizing over your first chapter when you're trying to write the whole book in a month."
5. Don't walk away from it now. 
"If you're thinking of giving up now because your book is an irredeemable piece of crap," Baty warns, "know that every writer you admire has stood in the same spot you are now, struggling with self-doubt and the sinking feeling that their book is a total disaster." Above all, Baty wants writers to know their books will get better over time—they just have to play the long game. "If you love what you came up with in November, you'll likely end up spending months or years revising it," he says. "The event should really be called National First Draft of a Novel Writing Month, but NaFiDraNoWriMo doesn't quite roll off the tongue in the same way."
For more on how to conquer NaNoWriMo and novel writing in general, check out Baty's books
No Plot? No Problem!
and
Ready, Set, Novel!
or visit his online poster shop for writers. Click here to see a list of upcoming NaNoWriMo events and write-ins in the Chicago area.
Photo courtesy of Chris Baty.
BY: Collin Brennan
Guide Staff Writer
Collin is a senior editor and a staff writer for Consequence of Sound. He self-publishes zines and moderates writing workshops for The Chicago Publishers Resource Center (CHI PRC).