Natural Beauty for the Winter Season
BY: Laura Chassaigne |
Feb 3, 2014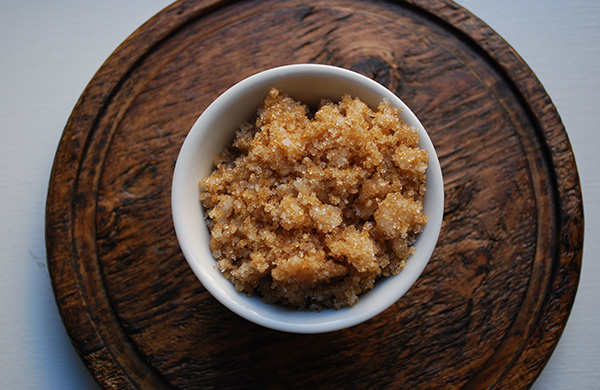 Blustery winds and icy temperatures are an unavoidable aspect of winter in Boston. As beautiful as the first white snows are, winter weather can wreak havoc on skin and hair. I've recently discovered that some of the best fixes are natural, and might even already be in your kitchen cabinets! The cold winter winds and dry air in heated homes leads to dry skin for many people. While there is a dedicated moisturizer aisle at every drugstore, sometimes using a simple oil is the best and easiest solution. Olive oil has been used as a moisturizer in the Mediterranean for centuries. Chances are you already have some in your kitchen, however personally I find olive oil a bit heavy. Two of my favorite oils are coconut and sesame. Both are highly recommended by Ayurveda, the traditional knowledge system that works together with yoga. Typically, sesame oil is recommended in the winter for its warming properties, while coconut oil can help with cooling in the summer. Both are calming and nourishing, and feel wonderful on the skin.
As a moisturizer:
Any of the oils mentioned above can be used to massage the skin before showering, or as a moisturizer. Warm the oil between your hands or by running under warm water (note: coconut oil will be semi-solid at room temperature), and apply to skin using long smooth strokes on the limbs and circular strokes around the joints. For the face, you may want something a bit lighter. I like using a tiny bit of coconut oil, which smells delicious and feels protective without being heavy. Rub a small amount between your palms to warm it and pat onto face. Argan oil, although more expensive, is another great light oil for the face. The Josie Maran brand comes in a little bottle with a dropper for easy use.
As a scrub:
An easy scrub is a great way to soften skin. To make one of my favorites (pictured above), mix equal parts coconut oil, cane sugar, brown sugar and turbinado sugar (which has a larger grain) until combined. While coconut oil is semi-solid at room temperature, it can work worked into the sugar in a few minutes with the back of a wooden spoon. To use, rub on skin in circular motions, and then rinse. Skin will feel soft, and will smell delicious! (Be careful not to slip in the shower – the oil can make the surface a little bit slippery.) This scrub also makes an adorable gift packaged up in a cute mason jar.
For hair:
Any of these oils can also be used as a hair mask. Gently warm oil in a pan and apply to hair focusing on the ends. For extremely dry hair, it's beneficial to leave the oil on for an hour or more. To wash, apply shampoo before completely wetting air to aid in rinsing. You can also use oil as a leave-in conditioner – warm up a little bit of coconut oil (maybe the size of a small marble), rake through the ends of hair – unless you have a very dry scalp you may want to avoid the roots. Pull hair up into a top knot for the day to allow the oil to really work its magic. Hair will smells so good and feel healthy! To calm fly-aways and frizz, apply a tiny amount of coconut or argan oil to smooth strands and add shine.
Where to buy:
Whole Foods. Seriously. Whole Foods and many other grocery stores will have coconut oil, olive oil, and sesame oil. If buying sesame oil, make sure you go with the regular untoasted variety, which is less fragrant.
Banyan Botanicals
. If you prefer online shopping, this is a great source for basic oils.
Follain
. One of my favorite South End shops, Follain sells argan oil, as well as lots of wonderful products made from natural ingredients. Several of their brands are local as well!
BY: Laura Chassaigne
Laura highlights the people, events, and places that make Boston unique on The Boston Day Book. After spending her early years in Boston, Laura moved abroad and has lived in Montreal, London, and Paris. From the Leather District loft she shares with her husband, Laura enjoys (re)discovering the neighborhoods that make Boston great, strolling the waterfront, and exploring the city's museums. Laura is currently writing her PhD dissertation on Palaeolithic symbolic behavior, and recently graduated yoga teacher training at Kripalu.