New Chicago Beer Releases
BY: Cody Braun |
Nov 1, 2013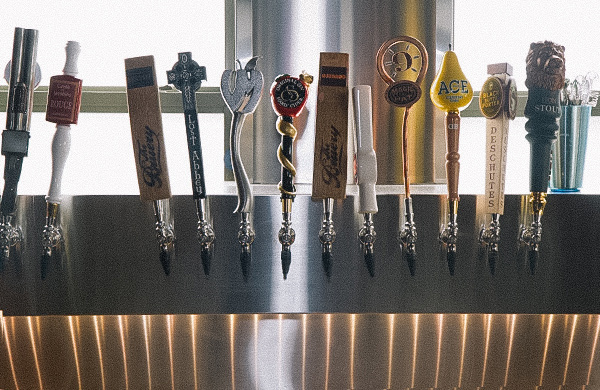 Brewers are experimental by nature, constantly turning out new brews. This week: molasses porter and others that might disappear quickly.   
Time Stealers Molasses Porter 
Spiteful Brewing
(1815 W. Berteau Ave.) has shown a special affection for dark beers. Although molasses can be tricky to get right in a beer, it can also lend to pleasantly potent mouthfeel and some serious gravity.
Cigar City + New Belgium 
New Belgium Brewing
's Lips of Faith series is all pretty wild. "Do you trust us?" its website asks. If they can pull off a
coconut-curry hefeweizen
(which I was actually quite taken with), it's worth checking out
this slightly less deranged combination
of hot peppers and cedar.
The Face Anchors
There's satisfaction in doing a good deed. And in drinking, too. The Face Anchors American pale at
Haymarket Brewery
(737 W. Randolph St.) lets you combine those two with this brew; a portion of the proceeds from each pint goes to support a local
Movember
squad raising money for men's health.
Undead Party Crasher
Does Undead Party Crasher taste familiar? That's because it's really just a new name and label for
Clown Shoes
' Vampire Slayer. There was some legal basis for changing the name, which always seemed misleading anyway—the beer is black as night, thick as blood, and completely without garlic notes.
Photo: © Michelle Klosinski, Groupon
BY: Cody Braun
Guide Staff Writer
Cody is a banjo-carrying gypsy now accustomed to having a permanent home in which to brew beer, store journalism degrees, read Wodehouse, and bake bread.