No Time for Dinner. Must Work. Time to Mix the Soylent.
BY: Halley Lawrence |
Mar 3, 2014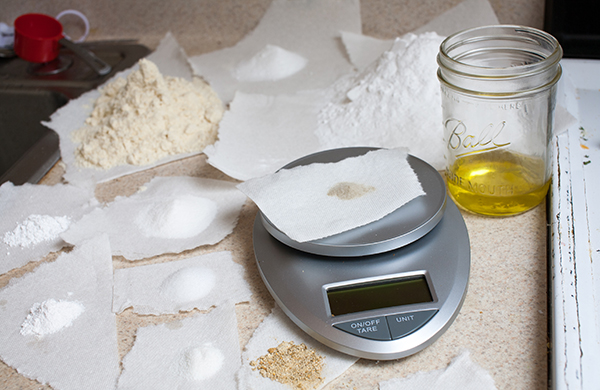 A computer programmer in Silicon Valley could be the next Benjamin Franklin. Well, the two are both inventors. And they also share something else in common: the idea that people should eat to live, not live to eat.
If Benjamin Franklin were alive today, he'd be investing in a utilitarian food replacement product called
Soylent
. Franklin believed people should "eat to live, and not live to eat," which is exactly what Soylent is all about. Rob Rhinehart, the 24-year-old cofounder and CEO of
Rosa Labs
, initially created Soylent as a practical solution for his own use. As a Silicon Valley software engineer, he'd grown accustomed to spending long hours in a computer screen's glow while he built digital worlds. To him, it was a hassle rather than a pleasure to take time to cook, chew, and swallow food. Before attempting to streamline the self-sustenance process, Rhinehart did his homework: he delved deep into Google searches, mapped out the human body's requirements, and ordered batches of raw chemical powders. Then, he became his own lab rat. For three months, he lived primarily on sips of a creamy beige substance comprised of raw proteins, fats, and nutrients. According to Rhinehart, he experienced dramatic physical changes throughout the experiment. He lost weight, reached an optimal muscle mass, and felt mentally sharper. At the end of the three months, he was not only alive—he also felt healthier than ever before. He launched an exponentially successful
crowdfunding campaign
, through which more than 20,000 people have offered funds in exchange for the promise of Soylent. Deliveries are set for mid-2014.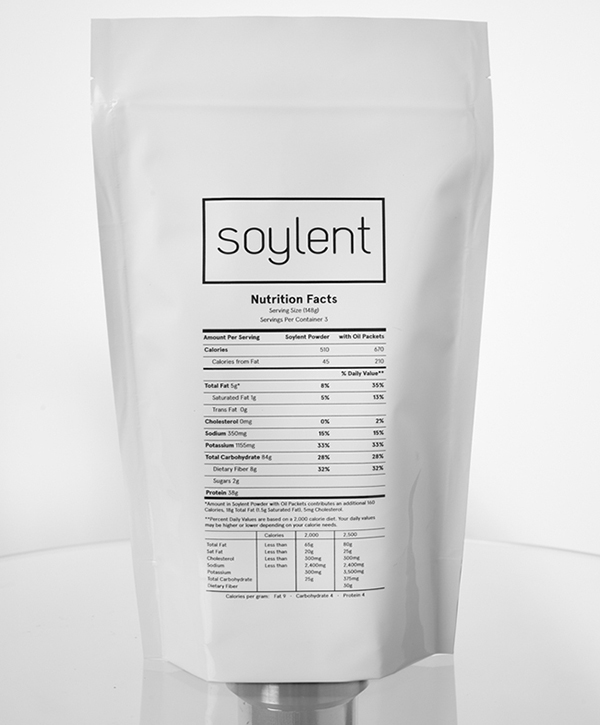 MUST CODE. CAN'T EAT.
It's easy to see why tech insiders—those brainiacs disposed to long, solitary hours—might reject time-consuming culinary traditions. But it's not only techies who are excited about the prospect of Soylent. I reached out to a few Soylent fans who work in different industries to find out why they're excited about the food replacement. "I have a very busy schedule and often eat breakfast and lunch at my desk," said Siri Black, a marketing professional from Atlanta. "It's hard to find easy and nutritious meals that will keep me focused." Scott Langford, a realtor in Utah, cites switching to a Soylent diet for both time-saving and health benefits. "Sometimes I don't have time to make, sit down, and eat, so I started making my own [Soylent] six weeks ago," he said. "I lost 10 pounds." [
Editor's note: Rob Rhinehart released the general details of his initial formula to the public in February 2013, though the Rosa Labs team has since improved upon the recipe.
]
THE SOYLENT BACKLASH
While I certainly don't find Soylent to be offensive, I can't deny my fondness for the meditative practice of cooking. My feelings align with Truman Capote, who once said "Oh, I adore to cook. It makes me feel so mindless in a worthwhile way." Still, Soylent has its detractors. David Beriss, a food anthropologist and anthropology department chair at the University of New Orleans, is among those who think that Soylent is not only unappetizing, but potentially harmful to culture. I asked him if, in his anthropological studies, he's ever found a society in which food is seen only as a pesky necessity, an afterthought in terms of survival, as it seems to be for software engineers (and many others). He replied that no such societies exist. "Food is important to all human societies. It is a key element in every culture…Food is far more important than just nutrition," he said. "If [Soylent] were to become popular, it would contribute to negative trends within American society and lower our quality of life." Celebrity chef Andrew Zimmern also scoffed at the thought of Soylent, even participating in a spoof video mocking the product. It's hard to dismiss the importance of food in our lives. As Beriss said, it's about more than nutrition; it's the sensual flavors and aromas, the social connections that we forge over the dinner table. But the Soylent team could be onto something. In today's digitally propelled world, people seem to be spending more time alone than ever before. Even socializing is done in solitude: people find community and connect with their families by tapping their fingers on keyboards, just as long-distance truck drivers find other voices by speaking into CB radios. And whether you're a trucker, a programmer, or just a social-media addict, it doesn't make sense to eat a three-course dinner alone.
Photos courtesy of Soylent
BY: Halley Lawrence
Guide Staff Writer
Halley is a Chicago writer with southern roots. When she isn't typing, she enjoys cooking without recipes and designing garments for her upcoming clothing line, Ambidestre.