Northwestern's B-Fest Celebrates the Best of Cinema's Worst
BY: COURTNEY RYAN | 1.2.2014 |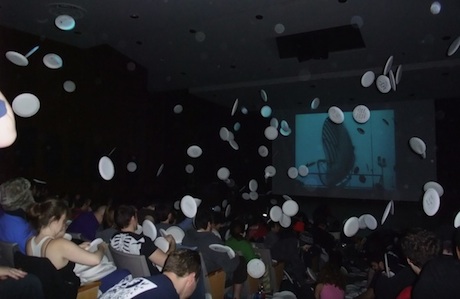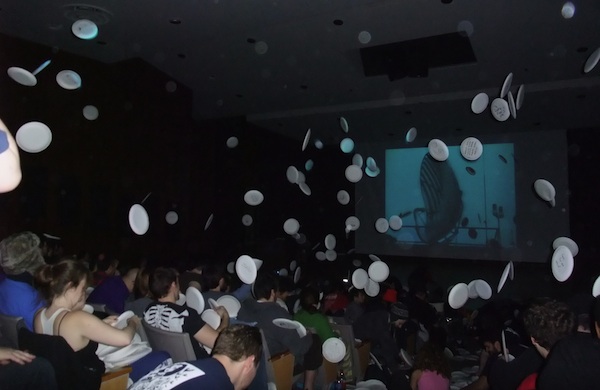 Don't worry—Northwestern's B-Fest isn't a 24-hour marathon of that derivative Jerry Seinfeld vehicle Bee Movie. It's much worse than that, which oddly enough makes it so much better. Half the fun of watching a B-movie is gawking at its sheer ineptitude with other people. A&O Productions and Northwestern University seem to recognize this, as they're encouraging audience members to speak up during screenings in the style of Mystery Science Theater 3000. At 6 p.m. on January 24, they'll queue up the first of nearly 15 B-movies and begin to give away prizes at the door.
The fest's lineup remains a secret until right before the show, but standouts from last year's marathon included a midnight viewing of Ed Wood's Plan 9 From Outer Space and a singalong screening of The Wizard of Speed and Time. We can't give away any surprises, but we can point you toward the rest of 2013's lineup, a sublimely mediocre ensemble of films such as The Mole People, Godzilla vs. King Ghidorah, and Attack of the 50 Foot Woman. (Norris University Center, 1999 South Campus Dr. in Evanston. January 24–25 from 6 p.m. to 6 p.m. Tickets: $25 for students; $35 general admission)
Photo courtesy of flickr user James Allenspach
BY: Courtney Ryan
Guide Staff Writer
Courtney Ryan is a Chicago-based writer and Derrick Rose fan. She spends almost 100% of her time making or eating popcorn.