Not Even St. Vincent Knows What Will Happen Onstage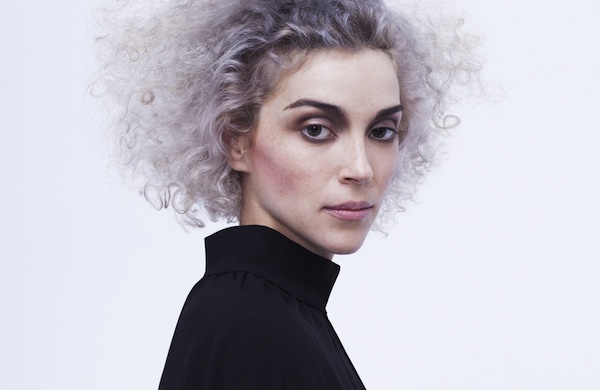 St. Vincent's funky, melodic music soars on the explosive riffs of her electric guitar, an instrument not even she can fully control.
St. Vincent's Annie Clark spent three years at Boston's prestigious Berklee College of Music, but her approach to songwriting is far from academic. "Knowledge is something to fall back on if you get stuck," she told
Pitchfork
last month. "Ultimately the goal is to play with abandon." This sense of abandon is key to St. Vincent's live shows—unpredictable, explosive affairs that often culminate with her, in
heels
, diving headfirst into an audience of rabid fans. Her latest, self-titled album cranks up the funk she set the groundwork for on her three previous LPs (not to mention her work with David Byrne). The result is her most confident and self-assured record yet. "I feel lucky that when I put my fingers down on a guitar I'm not 100 percent sure what's going to happen," she said. We should feel lucky, too.
St. Vincent plays the Riviera Theatre (4746 N. Racine Ave.) on Saturday, April 5, at 8 p.m. Tickets are $29 and can be purchased here.