GROUPON GUIDE TO WASHINGTON-DC
Not Going to Summer Camp? Then Bring Summer Camp to You.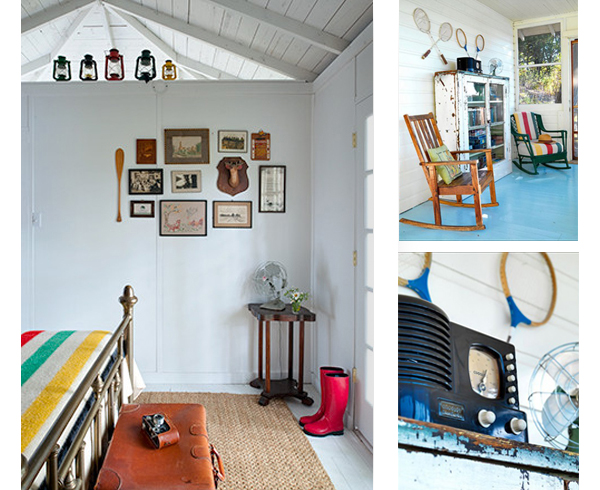 Summer camp has always been a place for mischievous behavior—tipped canoes, frogs sneaked into mess halls, stolen kisses behind oak trees. But nearly a century ago, Camp Wandawega was a magnet for mischief of a whole different kind. The Elkhorn, Wisconsin, grounds were known as a safe haven for some of Prohibition-era Chicago's most notorious citizens, including gamblers, bootleggers, and prostitutes. But by the 1960s, with Prohibition long over and the resort's madame/proprietress imprisoned, Camp Wandawega had done an about-face. It was purchased by the Catholic Church and reinvented as a church camp and refuge for Latvian priests fleeing Soviet occupation. Since then, it's evolved yet again to its current incarnation, charming just about everyone as a chic destination for grownups looking to relive their childhood memories of hiking, canoeing, and roasting marshmallows. At night, guests retire to cabins, tepees, and Boy Scout tents, all decked out with rustic and vintage decor worthy of a Moonrise Kingdom set. But if you can't make it to Elkhorn this summer, here are some items that'll help you put a little Wandawega into your own space.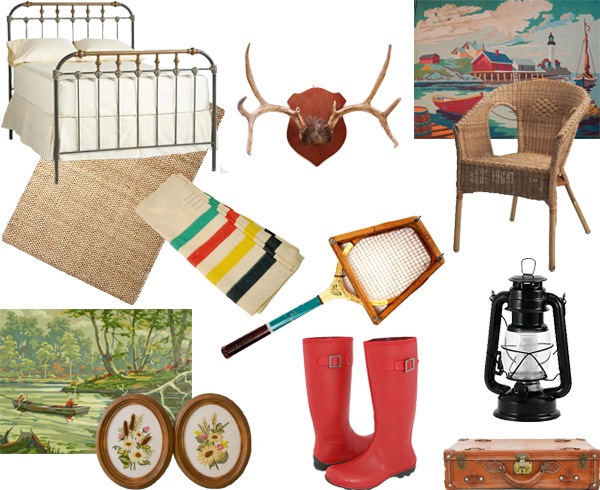 1. Boho iron bed; Sundance ($1,795+) 2. Threshold Annandale area rug; Target ($99+) 3. Hudson's Bay blanket; maevenvintage ($150) 4. Vintage mounted deer antlers; In with the Old ($58) 5. Paint-by-number sailboat scene; Underground Vintage ($20) 6. Rattan Agen chair; Ikea ($34.99) 7. Paint-by-number canoeing scene; New Life Vintage RVs ($48) 8. Pair of oval embroidery pictures; Simplychi ($5) 9. Antique tennis racket; Wandawega Camp Store (similar: $25 at Vintage 5) 10. Red Kamik Olivia boots; Zappos ($50) 11. Black vintage-style LED camping lantern; Valley Seek ($7.23) 12. Antique leather suitcase; Sweet Daphne Vintage ($140) Looking for more home-decor inspiration? Check out Groupon's local interior-design deals. Top photos courtesy of Camp Wandawega