Groupon GUIDE TO SAN FRANCISCO
Not Just for Kids: SF's Grown Up Bowling Alleys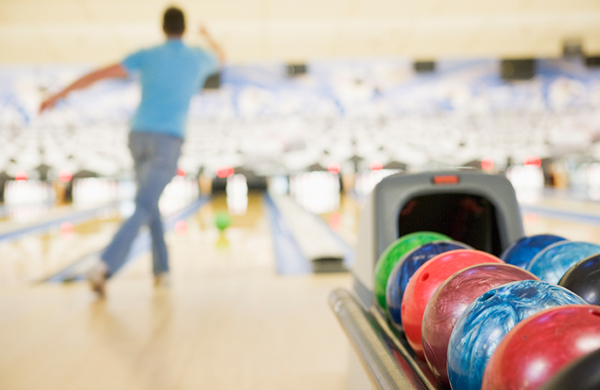 Bowling around San Francisco has changed greatly over the years. No longer are the lanes only the domain of children's birthday parties and greasy finger food. These days, there are slick, stylish and even hip bowling alleys competing for the adult market, which means this city has more options than ever to set 'em up and knock 'em down.
The Yerba Buena ice-skating rink and bowling alley is an unsung hero of central SoMa, standing out amongst its artsier neighbors. Although relatively slick and stylish compared to other bowling spots, this twelve lane semi-secret retains most of what people remember from growing up: easy shoe rentals, daytime discounts, glow-in-the-dark bowling sessions and big group events. There's no bold 70s stripy paint job on the inside, just clean, amusing fun in the heart of one of San Francisco's best neighborhoods.
Housed in one of the odder locations for a bowling alley, Presidio Bowl sits in a decommissioned military building just off the Main Post. Odder still, it serves breakfast starting at 9 a.m., along with salads and the usual assortment of deep-fried fare. This twelve lane facility can feel like a delightfully weird time-warp, but reasonable rates, retro video games and occasional free pizza on Sundays make it an ideal outing for big groups on the hunt for some retro fun.
Far more modern is South of Market's Lucky Strike, the San Francisco location of a lounge-y national bowling chain that stays open late. Billiards, a dance floor and lane-side food service keeps the atmosphere light and swanky, and everyone enjoys the on-site photo booth after a few cocktails. By serving elevated entrées like truffle mac 'n' cheese, it's entirely plausible that you could spend a fun night with friends at Lucky Strike, and never even end up strapping on bowling shoes.
The humble game of knocking over pins with a ball reaches the peak of fanciness at Mission Bowling Club on 17th Street. This hard-to-book alley has only six lanes, so the wait to throw strikes can be long. But with couches in lieu of plastic lane benches, a gourmet kitchen – including weekend brunch service on the back patio – and a respectable wine list, Mission Bowling does everything to win both the hipster and the bowling enthusiasts' vote. And all without being the least bit ironic.
BY: Gayot
Gayot
GAYOT.com serves as a leading worldwide authority on the good life. Millions of readers turn to Gayot's savvy, professional reviews on dining, travel and lifestyle. From "Best of" lists and travel guides, to a searchable restaurant and hotel database, Gayot provides dependable coverage while keeping up with the latest trends and news.