Not Your Father's Woodstock, Part Three: Woodstock Mozart Festival
BY: Tyler Clark |
Jul 26, 2013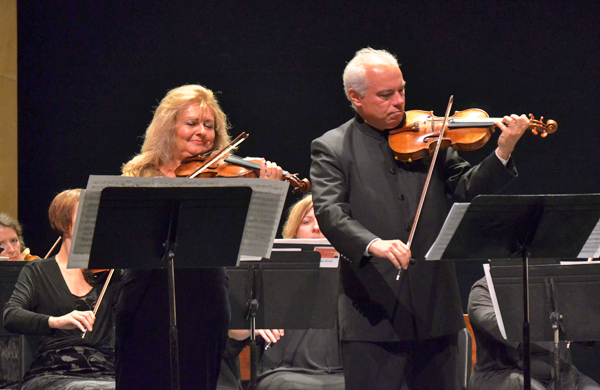 Woodstock is home to beloved festivals that spotlight the
folk
and
underground-rock
communities, but its most celebrated musical gathering draws inspiration from a decidedly cosmopolitan source: 18th-century Vienna. Entering its 27th season, the
Woodstock Mozart Festival
brings together musicians and music lovers from around the globe for three weekends of classical works written, known, or inspired by the mercurial Wolfgang Amadeus Mozart. Originally conceived as a way to breathe life into the slow months of July and August, the festival has achieved stature as the region's preeminent classical performance. This is largely thanks to the festival's artistic director, Anita Whalen, who has chartered the event for more than two decades. In Whalen's own mind, however, all credit is due to the man himself. She's taken to repeating the words of a fellow musician: "Everyone who lived before Mozart influenced him, and everyone who came after him was influenced by him."
Mozart's Long Shadow
The festival illuminates this immense legacy, bringing in pieces from all over the classical world. Works by predecessors such as Bach, Handel, and Vivaldi have a home here, as do the works of Mozart's mentor, Joseph Haydn. "Haydn was his teacher, so they were very similar in the formulation of many of the structures that we have in that classical period in music: the sonata, the symphony, and so on," Whalen explains. She describes the two composers' collaborative efforts as "a springboard for the future." This "future" includes a huge swath of notable musicians, from Beethoven (who narrowly missed studying under Mozart after a missed connection in Vienna) to 20th-century composers such as France's Jacques Ibert. Whalen believes that this diversity keeps fans of the festival engaged and surprised. She chuckles at the notion of an all-Mozart festival. "It's like anything. If you sat down and had only beef to eat for a week, how would you feel about it?"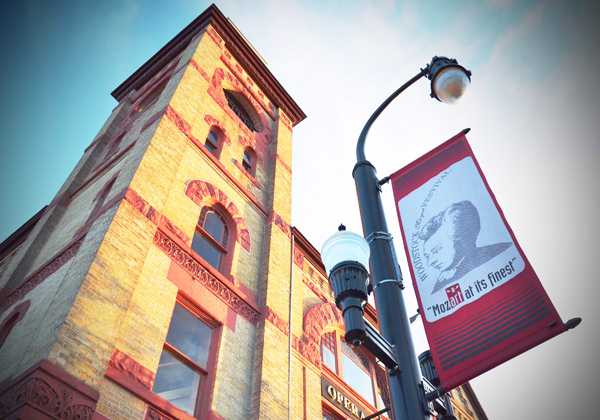 Classical Confines 
In addition to its massive catalog, the festival benefits from calling the
Woodstock Opera House
its home. The opera house was built in 1889, and its blend of Victorian grandeur and American charm mimicked the showboats that ruled the rivers in the 19th century. For Whalen, however, the venue's acoustics hark back to an even earlier era. "It's reminiscent of Mozart and the other composers' day," she says. "You're so impacted by the music. It's a very different experience than sitting and listening from afar. … There's no place like this anywhere anymore."
Brought Together by Notes
The festival opens with a program by Russian phenom
Vassily Primakov
(July 27–28), who will conjure Mozart's memory with a performance of the composer's lively Piano Concerto #17, K. 453.
Daniel Gauthier
(August 3–4) anchors the second week, teasing out interpretations of Ibert and Mascagni with the deft saxophone work that earned him multiple
Echo Klassik
awards. The festival's final weekend brings together the Grammy-winning duo of
Igor
and
Vesna Gruppman
(August 10-11) to tackle Haydn's yearning Symphony No. 45,
Farewell
.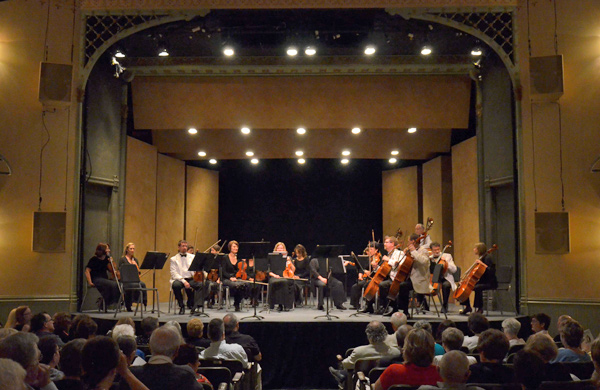 At each of these performances, the featured musicians will count on backup from the festival's formidable chamber orchestra. Made up entirely of freelance musicians, the orchestra takes advantage of the same summer doldrums that the festival was designed to combat. Free of their normal obligations, the same musicians return year after year, forging a tight continuity that's uncommon in today's classical landscape. Whalen notes "a consistency in the orchestra over the years that doesn't even exist in regular ongoing orchestras. There's a camaraderie and a trust among them. They can practically play without a conductor." Fortunately, they won't have to. Instead, like so many other people in Woodstock, they'll come together over the next three weekends with a single goal: to make beautiful music in a town that's uniquely suited for it.
The Woodstock Mozart Festival takes place on Saturdays and Sundays from July 27–August 11. Saturday shows begin at 8 p.m., and Sunday shows begin at 3 p.m. Individual tickets start at $33. The Woodstock Opera House is located at 121 E. Van Buren St. in Woodstock, Illinois.
BY: Tyler Clark
Tyler is a writer, storyteller, and musician from Chicago. His stories have appeared on stage at shows including Mortified, Story Club, and Lethal Poetry.