Nude Lips Aren't Actually Naked
BY: Kelly MacDowell |
Mar 14, 2014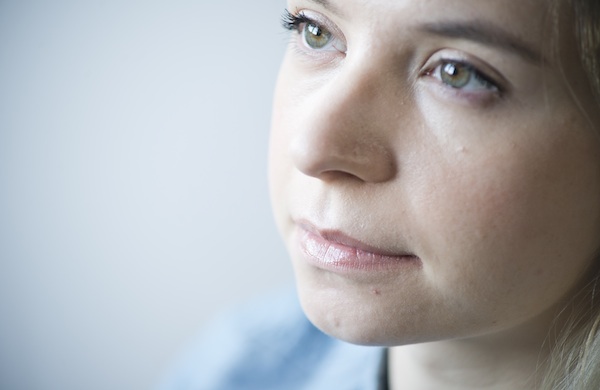 Putting on makeup to look nude might sound paradoxical. But according to professional makeup artist Kat DeJesus, "Nude doesn't have to be entirely naked. What they mean by nude is something that [looks] natural."
Nude lips are especially trendy now that we're transitioning into spring. Luckily, styling them is quick, so you don't have to miss out on sunshine because you're primping. "Throw on some blush, a nude lip, mascara, SPF, and you're out the door in five minutes," Kat says.
The easiest way to get a natural, nude lip? Choose hues that match your lip color. They'll flatter your skin tone instead of blending in with it, which can easily wash you out—or make you look like you just ate a bunch of powdered-sugar donuts.
Here, Kat demonstrates how to create a beautiful nude lip on three different skin tones.
Amelia | Glossy pinkish nude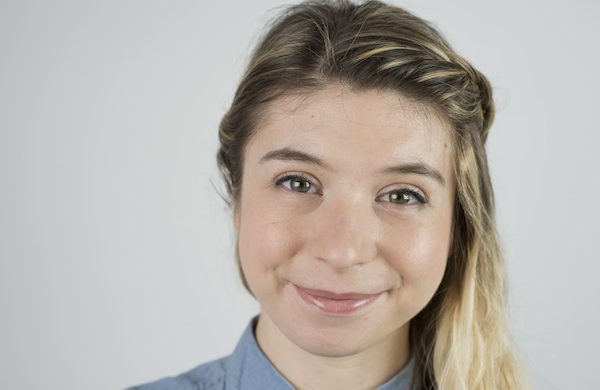 Fair-skinned women have to worry the most about the dreaded washed-out complexion. To guard against it, Kat brings color to Amelia's face with a pinkish-nude gloss. She helps the gloss retain its hue by first applying a thin coat of concealer to Amelia's lip, which neutralizes the lip's natural color. "[Concealer is] a great way to start any nude lip," Kat says. "It takes down your natural lip line, so you're not gonna see any rosiness come through."
Kat then lightly follows Amelia's lip line with liner. "I always like to do a little bit of lip liner with nude lips…you want to get a little definition between your skin tone and the color you're placing [on the lips]." She notes that because this particular liner is so warm, she could just top it with clear gloss. But to give Amelia even more color, she instead goes with a rosy lip balm.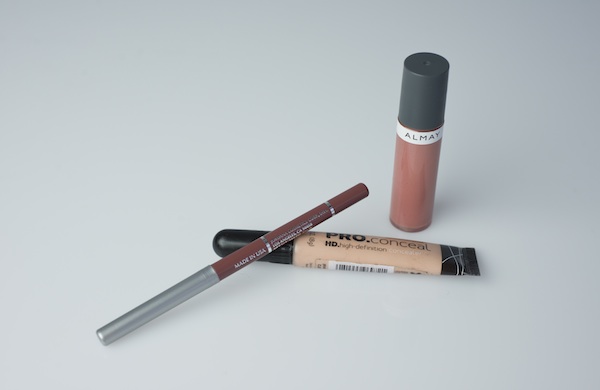 Products used: L.A. Girl Pro Conceal concealer ($5); Jordana Rock N Rose Easyliner for Lips ($1.99); Almay liquid lip balm in Rosy Lipped ($5.79 at Walgreens)
Jasmine | Classic matte nude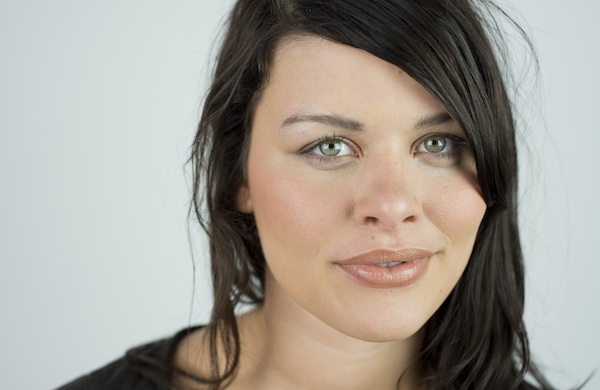 "This is a very old-school, classic matte lip," Kat says. What's more, it's a great option for anyone who isn't a gloss fan. Kat starts by lining Jasmine's lips with a neutral liner. Then, she applies a satin-finish lipstick that's just a pinch deeper than Jasmine's skin tone.
Although this look seems simple, choosing the right shade for your skin can be tricky. "Peachy or pinky tones are easier to choose on your own because you can choose them based on your lip color," Kat says. "If you're going to do a nude that's closer to your skin tone, it's probably best to get matched up at a [makeup] counter."
These particular shades are better for medium to deep skin tones, like Jasmine's. To achieve the look on fairer skin, Kat recommends ivory-based colors with a hint of pink (such as MAC's Blankety or Myth lipsticks).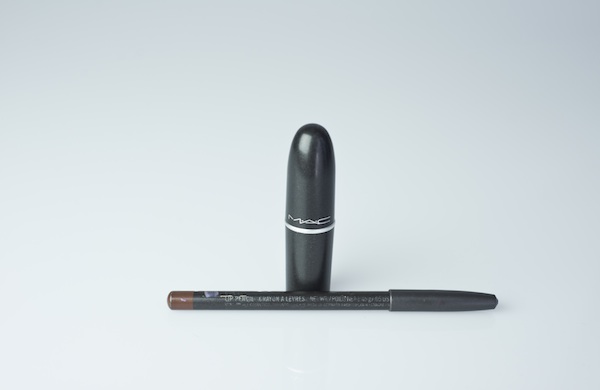 Products used: MAC lip pencil in Cork ($15), MAC lipstick in Siss ($16)
Aimee | Warm peachy nude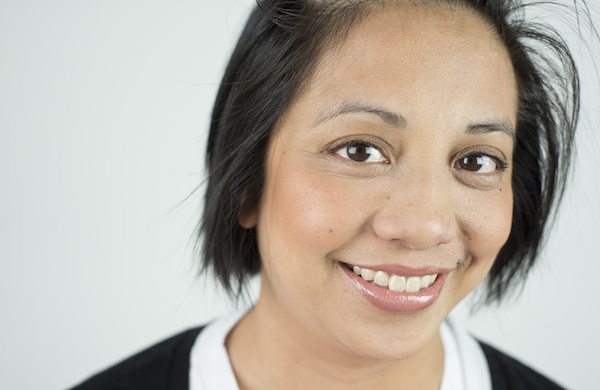 Aimee has strong olive undertones in her skin, so Kat warms her up with bronzer and a coat of peachy matte balm. She then selects a lip liner that's half a shade darker than Aimee's skin tone. She lines Aimee's lips very, very faintly, and has Aimee smush them together to blend the liner into the balm, creating an almost ombre effect.
Aimee's lips are a bit dry, so Kat finishes with a clear gloss to combat flakiness. She says that nude lip colors tend to exacerbate even the slightest dryness. To prevent this, you can exfoliate your lips the night before with a wet toothbrush. If you didn't plan ahead, though, simply moisturize your lips before applying color, or use a clear gloss afterward.
For complexions deeper than Aimee's, Kat often colors lips with concealer and nothing else. "Just a shade lighter [than your skin tone] works beautifully," she says.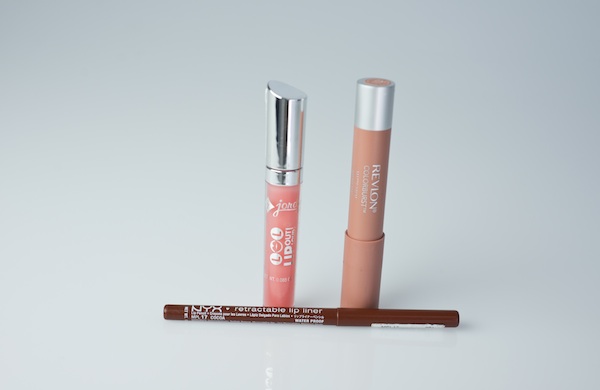 Products used: Revlon Colorburst matte balm in Complex ($6.49 at Target); NYX retractable lip liner in Cocoa ($4.50); Jordana Lip Out Loud Super Shiny Gloss in BTW ($1.99)
For the rest of the face
"The great thing about nude lips is that you can basically do anything with your eye [makeup], Kat says. "Just make sure you put on blush or bronzer so that you don't look pale."
If you go with a glossy lip, Kat suggests wearing matte eye and cheek colors. And if you do a matte lip, introduce some glow with shimmery colors on the face—"you have to balance out."
Photo by Tim Burkhart, Groupon
BY: Kelly MacDowell
Kelly's first concert was Fleetwood Mac and her first career was in the beauty industry. Now a style and music writer, she loves Project Runway and her dog, Watson.