One Month at the EU Film Festival = One Semester Abroad
BY: Emily Wachowiak |
Mar 5, 2014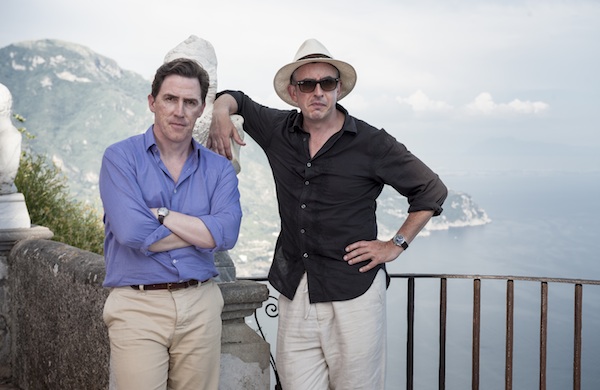 From March 7 to April 3, the Gene Siskel Film Center will premiere 68 films from the European Union. We find out which flicks are worth a stamp in your passport. 
Despite the fact that the
majority of this year's Academy Awards went to non-Americans
, American films continue to dominate mainstream movie culture. The
Gene Siskel Film Center
hopes to counter this with its 17th annual
European Film Festival
, which opens this Friday, March 7. "Film is a universal art," says Barbara Scharres, the Center's programming director. "And yet many people access it as a very narrow monocultural experience. … Our hope is that audiences discover just how entertaining, comic, probing, challenging, fun it can be to enjoy films from other cultures." Because the selections span such a wide range of European cultures—which hail from some 26 individual nations—we asked Scharres and Marty Rubin, the associate programming director, to narrow down their festival picks in a few choice categories.
Up-and-Coming Female Directors
Nearly 20% of this year's films were directed by women. From this pool of talent, Rubin singles out Finnish video artist Eija-Liisa Ahtila for
The Annunciation
, a short that uses its woodland setting to explore the connections between humans and animals. In particular, Rubin praises Ahtila's "unique and refreshingly non-sanctimonious spin on religious subject matter." Scharres favors Laila Pakalnina's
Pizzas
, an avant-garde Latvian film that is "intellectually challenging yet very accessible to any viewer." Coincidentally, this comic tragedy about two teens turned criminals is screening
back to back
with Ahtila's piece.
Friday, March 21, at 6 p.m. and Sunday, March 23, at 5:15 p.m.
En Español
For the second consecutive year, the Gene Siskel Film Center has teamed up with
Pragda's Festival of New Spanish Cinema
to screen six handpicked Spanish films. Of these,
Unit 7
caught Scharres's eye. She thinks American audiences will dig this gritty crime drama, which follows two cops who use morally questionable techniques to fight drug trafficking in the streets of Seville.
Saturday, March 22, at 5 p.m. and Wednesday, March 26, at 6:15 p.m.
Big Film from a Small Country
"Though geographically small, Denmark has been a big factor on the film scene for quite some time now," says Rubin, recommending
Expedition to the End of the World
as an exciting Danish entry. The so-called "metaphysical adventure documentary" follows scientists as they encounter polar bears and oil companies off the northeast coast of Greenland, a region recently exposed by global warming.
Saturday, March 15, at 3:30 p.m. and Wednesday, March 19, at 6 p.m.
Nothing But the Truth
Although the festival features a handful of documentaries, Scharres is most looking forward to
Forget Me Not
, a German film from up-and-comer David Sieveking. The first-person doc follows Sieveking as he uncovers shocking truths about his parents during his mother's descent into Alzheimer's. "Documentaries don't get more personal than this," Rubin adds, noting that Sieveking will provide "a very special dimension to the screening" by leading the March 21 discussion panel himself.
Friday, March 21, at 8 p.m. and Saturday, March 22, at 3 p.m.
Laugh Factor
Laughter knows no language barrier, and Rubin is convinced that Swedish film
We Are the Best!
will have audiences in stitches. The "upbeat, offhand, irresistible film" follows three precocious tween girls who form a punk band. One of their anarchic songs about hating gym class kept Rubin smiling long after the feature ended.
Friday, March 14, at 6 p.m. and Saturday, March 15, at 7 p.m. 
Scenes from Your Next European Vacation
Both Scharres and Rubin agree that
The Trip to Italy
will cause a spike in travel bookings. A sequel to 2010's
The Trip
, this British comedy follows Steve Coogan and Rob Brydon as they reprise their portrayals of themselves for a road trip across Italy. In addition to uproarious improv dialogue, the film dishes up sweeping scenes of the Italian countryside—not to mention mouthwatering closeups of the local cuisine.
Sunday, March 23, at 3 p.m. and Thursday, March 27, at 6 p.m.
The European Film Festival starts Friday, March 7, and ends Thursday, April 3, at the Gene Siskel Film Center (164 N. State St.). General admission is $11 per screening, $50 for six screenings. Additional discounts are available for students and Center members. 
Photos courtesy of the Gene Siskel Film Theater
BY: Emily Wachowiak
Guide Staff Writer
Emily Wachowiak is a Chicago-based writer and editor.