One Trend, Two Ways: Metallic Eyeshadows
BY: Sara Tremblay |
Aug 30, 2013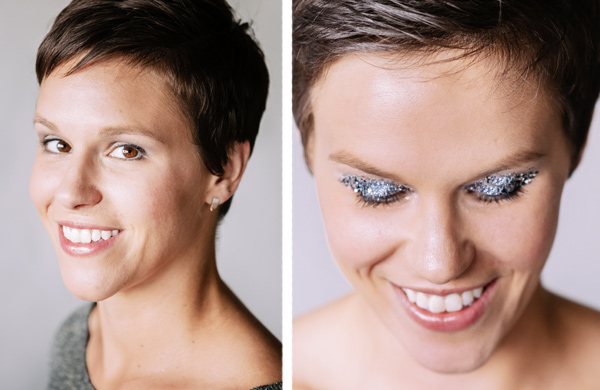 In hues like gunmetal gray and pure gold, metallic eyeshadows can lend a sharp intensity to any outfit. However, their look needn't always skew toward severe. Designer Thakoon shook up the trend this season by sending models down the runway in midnight-blue smoky eyes, made all the more celestial with a bright sprinkling of glitter. Chanel, too, created a shimmering subversion by layering chunks of large-particle glitter across models' eyelids.
Inspired by these innovative uses of metallic eyeshadow, makeup artist Jen Brown conceived two looks of her own—one natural, one dramatic—that play with the Fall 2013 fad.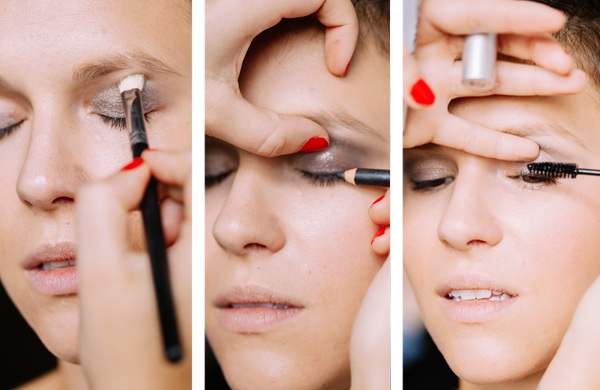 FOR A NATURAL LOOK
To keep the look "super simple," Jen dusts our model Leah's eyelids with a sheer, silver shadow from Make Up For Ever's Flash Palette. She then adds depth by buffing a darker metallic silver shade along Leah's lid creases, and lining the top and bottom lash lines with a glitter-infused gray pencil. Jen says that these soft metallic touches make the look "...really easy to wear from day to night."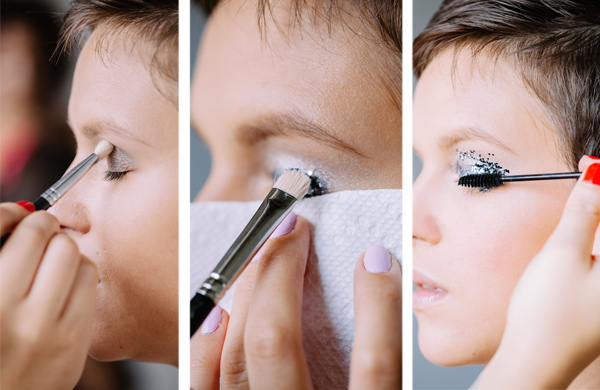 FOR A DRAMATIC LOOK
Jen's second look for Leah is far more theatrical. Rather than emulating the effect of Chanel's large, irregularly shaped glitter, she opts for round, medium-size particles, which she layers using a shadow brush. A light shade of silver eyeshadow and a coat of eye adhesive (emphasis on eye, don't reach for any old glue bottle) go on before the glitter application.
As for the best place to sport this look? "Definitely to a club, late-night event, or even an art party," says Jen, who recommends balancing the heavy eye makeup with a "soft lip gloss and simple hairstyle."
Photo: © Stephanie Bassos, Groupon
BY: Sara Tremblay
Guide Staff Writer
Sara is a filmmaker by trade, copywriter by choice, and forever in love with British television.