Out of the Ordinary: Chicago Spa Treatments Beyond Your Basic Facial
BY: Jasmine Feldmann |
Aug 8, 2013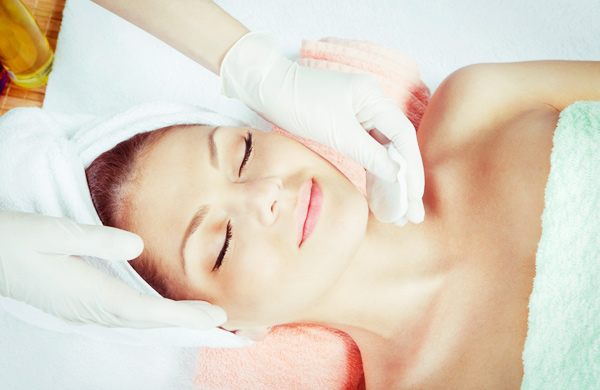 Though there are approximately 900 places to get a pedicure in Chicago, there are only a few places you can rest under the spray of a lavender-infused vichy shower or feel the toxins being sweated and scrubbed out of you in a flurry of hamam bath bubbles. The seven spas below welcome guests to sample some of Chicago's most exotic methods of relaxation, with treatments that range from ancient to New Age.
1. King Spa & Sauna | 24-Hour Korean Sauna
Here, guests can spend up to 24 hours at a time hopping from hot pools to hotter pools or enjoy a detoxifying stint in one of the spa's nine saunas. Each sauna's walls are built with different healing agents, which when heated, release energizing rays (amethyst room) or bacteria-killing properties that fight infections and eczema (charcoal room). When the heat gets to be too much, the ice room is a great way to increase circulation, cool off, and tighten pores.
2. Kohler Water Spa at Burr Ridge | Lavender Rain Hydrotherapy Treatments
Is it any wonder that a company known for its luxurious bath fixtures would also invent the world's most luxurious shower? During the Kohler Water Spa's lavender rain hydrotherapy treatment, staff members exfoliate skin using a lavender and eucalyptus scrub, then rinse crystals off lounging guests with a warm and gentle vichy shower. They then ensconce clients in a lavender body wrap, while massaging both the hands and feet to ensure every moment is filled with blissful indulgence.
3. The Spa at Trump | Calming Sapphires Massage
The color indigo symbolizes the third eye chakra, which is believed to govern wisdom and inner peace. To bring inner peace to their clients, therapists use massage oils infused with sapphires and apply them liberally during this silent, restorative treatment.
4. Ravenswood Chiropractic & Wellness Center | Fire Cupping Acupuncture
For those who get nervous around needles, the acupuncturists at Ravenswood Chiropractic & Wellness Center can activate the same pressure points using glass cups. A blast of heat to the inside of each cup before applying causes it to suction onto skin and instigates the flow of chi, which may help improve an array of health conditions such as stomachaches, joint pain, and asthma.
5. Valeo Spa | Clarity Chamber Hamam
A sizzling fireplace heats the benches inside Valeo Spa's clarity chamber hamam, inducing toxin-cleansing sweat as guests lie on them for an extended interlude. Once toxins are released, the staff uses a mixture of massage and scrubbing to recreate the classic hamam experience.
6. Galos Caves | Salt Caves
Galos's salt caves mimic the Crimean salt caves of Poland to deliver a century-old Eastern European spa treatment. The salts infuse the air with iodine and minerals, which work to cure ailments such as sinus problems, skin problems, and respiratory issues. Children can play in the salt with tiny plastic shovels and beach toys, while adults lounge under the soft neon lights in reclining chairs.
7. Allyu | Tonifying Dead Sea Mud Wrap
Though the mere thought of a silky mineral-infused mud wrap might make someone show up early to Allyu, there are other reasons. The main one, of course, is the relaxation tent, where guests can sip on hibiscus tea while surrounded by gossamer-thin curtains and snaky tendrils of incense. Dry brushing performed before the wrap helps the body to better absorb the essential minerals in the earth, and afterward, a complimentary vichy shower and moisture application leave the body feeling clean and invigorated.