Pairing Riot Fest's Music with Its Carnival Attractions
BY: Dan Caffrey |
Sep 12, 2013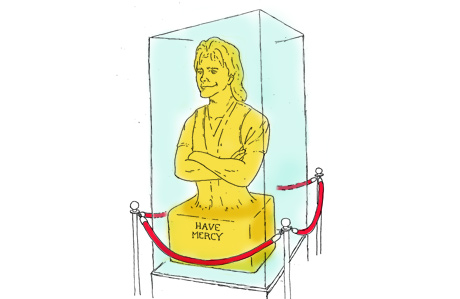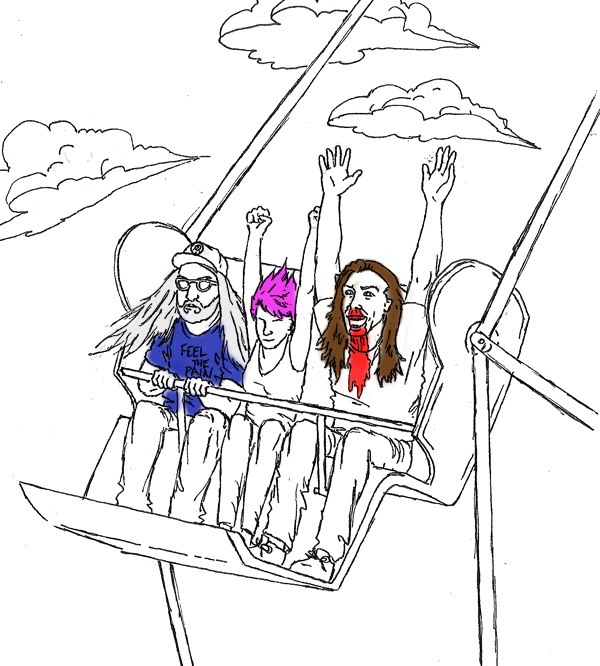 This weekend's
Riot Fest
is just as much a carnival as it is a music festival, transforming
Humboldt Park
into a playland complete with games, rides, and even a
circus sideshow
. Most of the attractions, which you can check out on
this illustrated map
, are within earshot of one of the festival's five stages. So why not have the best of both worlds? Here are five carnival attractions to experience while listening to a live set from an appropriately matched
musical act
.
Bad Religion and the Ferris Wheel | Friday at 6:45 p.m. 
Bad Religion
's hyperpolitical brand of hardcore isn't the most obvious soundtrack for a relaxing loop around the Ferris wheel. But the band
does
play on the Roots Stage, which is directly in front of the Fest's most iconic ride. More importantly, they're scheduled to play right after
Andrew W.K.
Now, if there's anyone likely to cool down on the Ferris wheel after thrashing through his set, it's the famously enthusiastic Andrew Wilkes-Krier. Play your cards right, and who knows? You might find yourself strapped in and sandwiched between him and a stone-faced
J Mascis
. No, we don't know why the apathetic
Dinosaur Jr.
frontman would even be on a Ferris wheel in the first place (especially since his band doesn't play until the next day), but it's still a funny image.
Masked Intruder and Lucha Libre Wrestling | Friday at 8 p.m.
Besides playing fast-paced pop punk perfectly suited to score a wrestling match, the members of
Masked Intruder
—true to their name—wear masks when they perform. Granted, their headpieces are wool balaclavas and not elaborate luchador masks, but they're of roughly the same size and cut. The only downside to watching a Mexican wrestling match next to the Rebel Stage is that you'll miss
GWAR
's set over at the Rise Stage. However, that band of barbarous aliens has been known to incorporate wrestling into its live show, so maybe frontman
Oderus Urungus
will square off in the ring once he's done playing.
Pennywise and the Zipper | Saturday at 4 p.m. 
Arguably the most thrilling carnival attraction at Riot Fest, the Zipper buckles passengers into one of 12 free-flipping cars that move along an oblong frame. The ride achieves strong vertical g-forces, making it an ideal match for the furious skate punk of
Pennywise
(playing on the Riot Stage). Try to hop on as soon as the band dives into "Bro Hymn," which will most likely be the last of their set. The song's lyrics of camaraderie relate perfectly to a group of friends clinging to one another in fear as the Zipper makes its rounds. Singing along to the anthemic "whoa-oh-oh-oh" chorus might also keep your mind off ralphing. Bonus carnival tie-in: Pennywise was named after the villainous circus clown from Stephen King's
It
.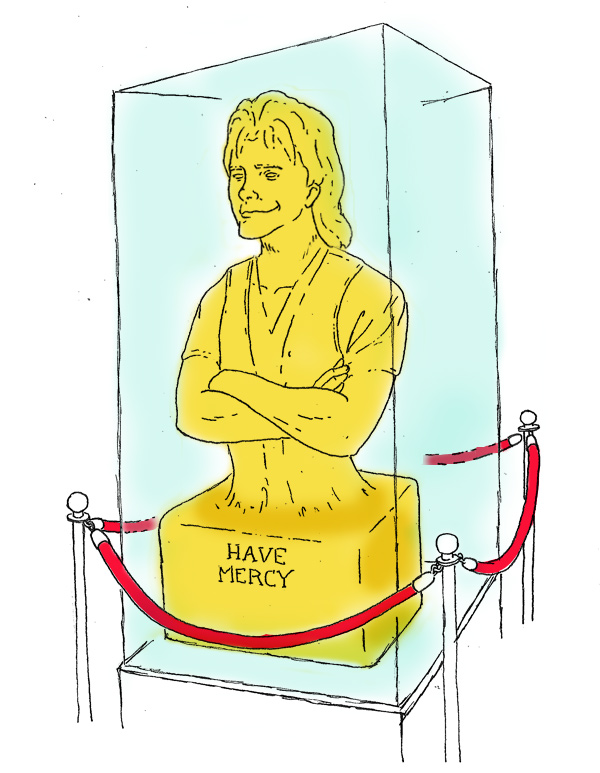 Blondie and Butter Stamos | Saturday at 6:45 p.m.
Yes, you read that correctly. This year's Riot Fest will feature a sculpture of
Full House
heartthrob John Stamos carved entirely from butter. Don't worry about the Stame melting, as he'll be kept in an air-conditioned trailer adjacent to the Roots Stage. While
Blondie
plays "Heart of Glass," stand in awe of his undistilled hunkiness, made all the more hunky by being sculpted from delicious, greasy butter. "Heart of Glass" is a song about longing, and don't you long for him? Does Debbie Harry's heartbroken voice atop a lonely disco bassline make you want to take a bite out of him? Go ahead. No one's watching. Except the security guard whose sole job is to guard this most glorious work of art.
The Replacements and the Invisible Merry-Go-Round | Sunday at 9:15 p.m.
Although The Replacements have a song called "Merry Go Round," we're not sure if this year's Riot Fest will feature a carousel. But don't let that stop you. The 'Mats have always embraced their status as underdogs—losers, even—and they'd have no problem with you circling the grass in front of the Riot Stage by yourself, one hand in the air and the other clutching the pole of an invisible carousel horse. Paul Westerberg would probably think it was funny.
Riot Fest takes place this Friday, Saturday, and Sunday at Humboldt Park (September 13–15). Gates open at 2:30 p.m. on Friday and at 11 a.m. the rest of the weekend. Single-day tickets and two-day passes are still available.
Illustration: © Will Landon, Groupon
BY: Dan Caffrey
Guide Staff Writer
Outside of Work, Dan is a playwright, Senior Staff Writer for Consequence of Sound, and contributor to The A.V. Club.